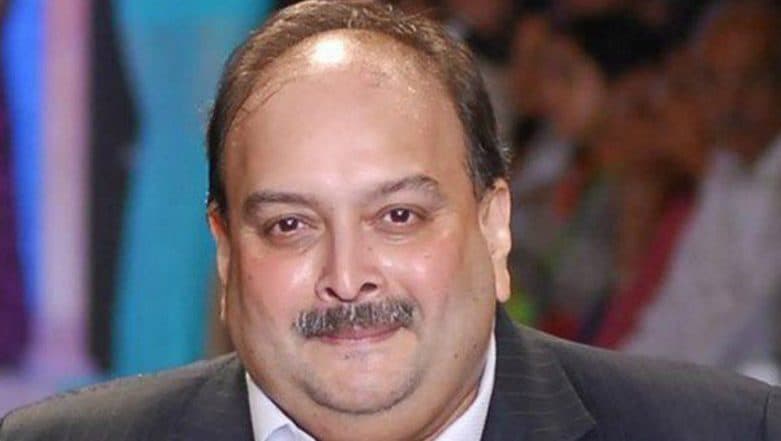 New Delhi, June 25: The Antiguan government on Tuesday decided to revoke the citizenship of fugitive diamantaire Mehul Choksi, who is an accused in the multi-crore Punjab National Bank (PNB) scam. After tremendous pressure from India, Antigua Prime Minister Gaston Browne agreed to revoke the citizenship of the billionaire diamantaire. After his citizenship is revoked, he will be repatriated to India thereafter. The extradition process against absconding began in March. However, the MEA in India is yet to hear officially from Antiguan govt about revoking of citizenship, ANI reported. Mehul Choksi Case: Bombay High Court Asks Fugitive Diamantaire to Present Medical Papers for Scrutiny.
The Antiguan Prime Minister was quoted in reports saying that his nation doesn't want to provide any safe harbour to criminals and those who are involved in financial crimes. Browne also said that once Mehul Choksi, the former Gitanjali Gems owner, has exhausted all his legal options, he will be extradited to India. "Choksi's citizenship was processed, he got through. We do have recourse, the reality is that his citizenship will be revoked and he will be deported to India," Browne was quoted in a report by India Today. Mehul Choksi Case: 'Willing to Bring Him Back From Antigua to Mumbai in Air Ambulance', Says ED in Counter Affidavit Before Court.
The Antiguan Prime Minister further added that as of now, the matter is before the court. "We have conveyed to the Indian government that criminals also have fundamental rights and Choksi has a right to go to court to defend his position. But I can assure you, after he has exhausted all of his legal options, he will be extradited," said the Antiguan Prime Minister.
According to reports, Mehul Choksi and his nephew Nirav Modi are the two key accused wanted by the Enforcement Directorate (ED) and the Central Bureau of Investigation (CBI) for defrauding the PNB to the tune of Rs 13,400 crore.