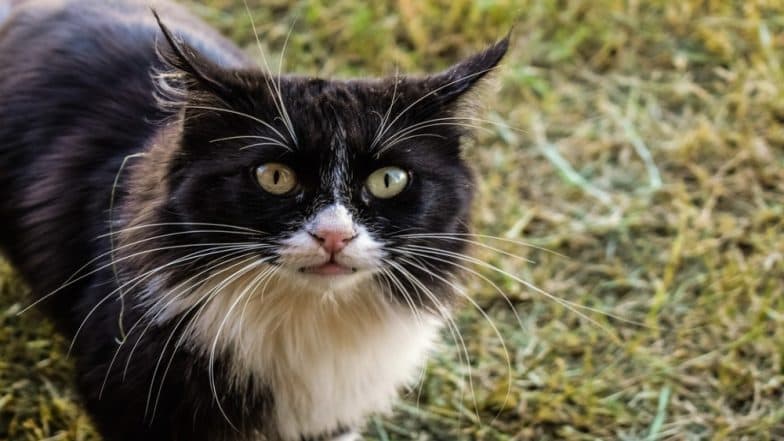 Mumbai, October 9: Under the Prevention of Cruelty to Animals Act, a 40-year old man in Chembur area was found guilty of stabbing a cat to death by using a screwdriver in front of his house last May. According to a Times of India report, the picture of him hoisting a dead cat on a stick had gone viral after he committing the crime.
The magistrate court did not examine any witness as he pleaded guilty and said that he killed the cat as he was upset because it had messed up his house. The accused was fined Rs 9,150 and was punished under various offence like the destruction of evidence, killing of an animal and causing mischief. Mumbai's Stray Dog Lucky Who Was Mercilessly Beaten for Taking Shelter During Rains in Society Passes Away.
However, he was not jailed because the court said that the accused is 'physically and mentally sick person' and therefore lenient law had to be applied. The accused was booked under several sections of the IPC and Prevention of Cruelty to Animals Act. The maximum sentence that he faced under the charges was of two years in jail.