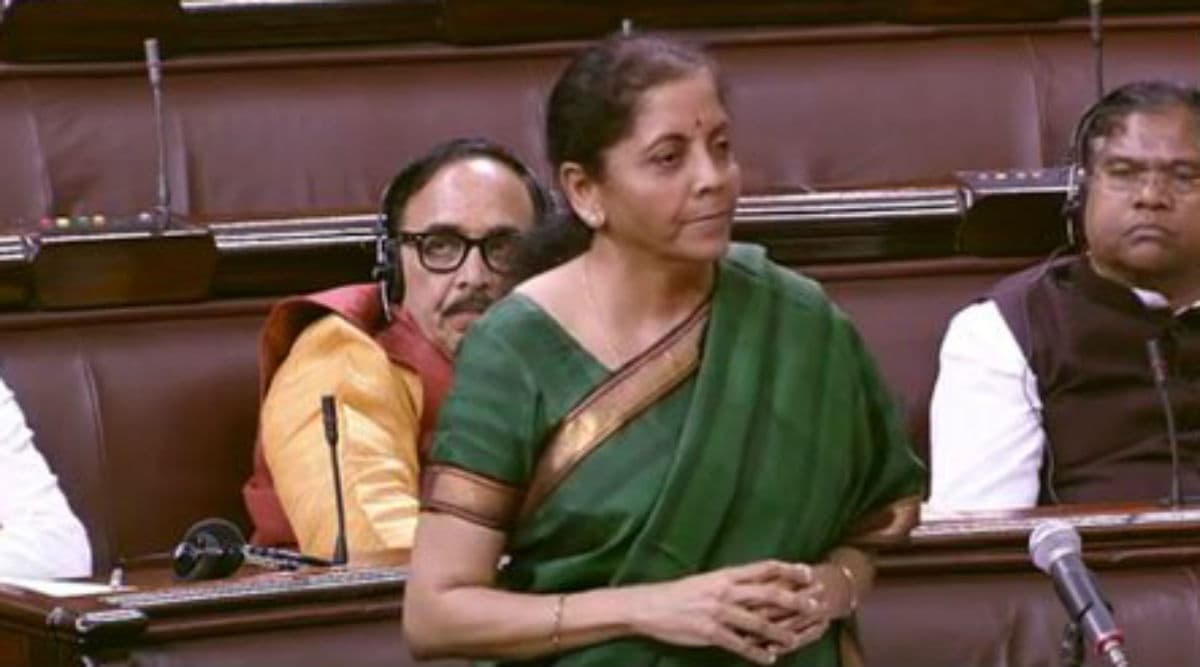 New Delhi, November 27: Union Finance Minister Nirmala Sitharaman on Wednesday told Parliament that there may have been a decline in the country's growth but there won't be any recession. Nirmala Sitharaman was responding to the debate in Rajya Sabha on the issue of slowing economic growth and Opposition's charge that the economy was in a state of recession. Her remarks come two days ahead of the release of official GDP numbers for the July-September period. Govt Making Efforts to Ensure Better Regulatory Mechanism in Banking Sector: Nirmala Sitharaman.
Sitharaman said: "If you are looking at the economy with a discerning view, you see that growth may have come down but it is not a recession yet, it will not be a recession ever." "India's real Gross Domestic Product (GDP) growth was at 6.4 percent at the end of 2009-2014, whereas between 2014-2019 it was at 7.5 percent," she mentioned. The International Monetary Fund (IMF) last month slashed India's GDP growth rate projections to 6.1 percent from the 7 percent it forecast in July. Arunachal Pradesh MP Tapir Gao Says People Didn't Get Compensation For Land Acquired by Army, Nirmala Sitharaman Responds.
Sithaarman also compared the inflation and Foreign Direct Investment (FDI) figures during the NDA government with the previous UPA administration. FDI inflows have improved to $283.9 billion in 2019, from $189.5 billion in 2009-2014, she said. Congress MPs walked out when Sitharaman was making the statement. "It is the habit of Opposition since 2014 to demand a discussion and then walk out when it's government's turn to reply. When I stand to give answers, they keep on making comments. If I continue, then they walk out. This is not good for democracy," she said outside Parliament.