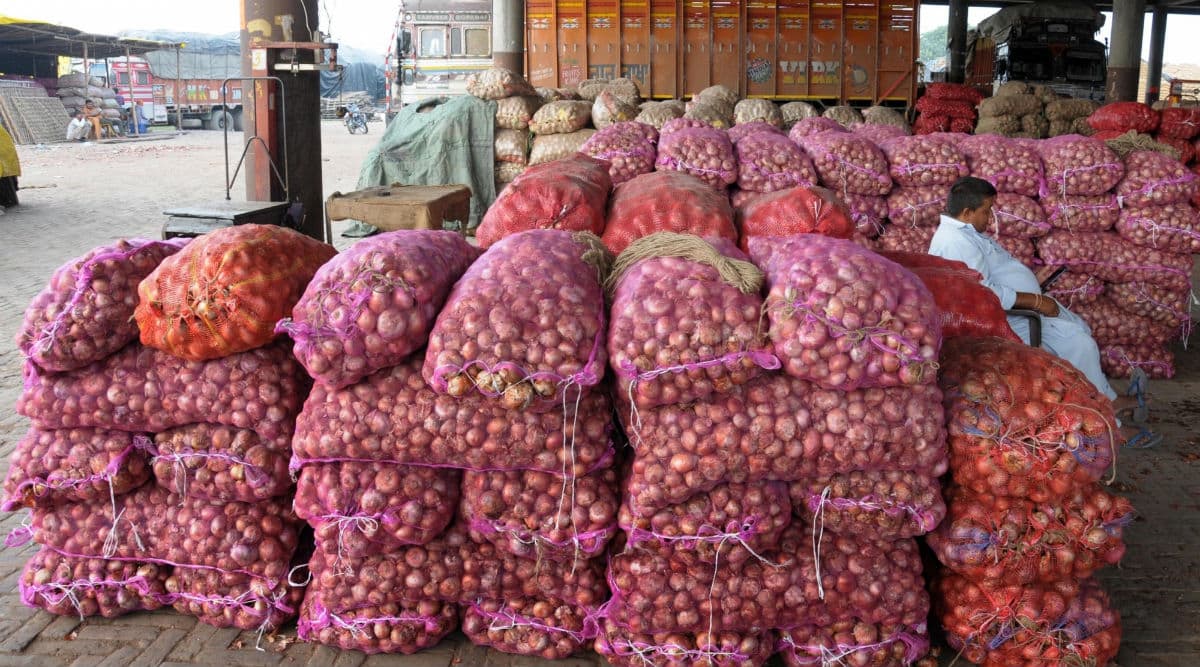 Mumbai, November 28: There seems to be no respite for people across the country as the price of the onion continues its upward journey. According to an ANI update, a vendor quoted said, "Onion used to cost Rs 15-20/kg earlier, now the prices have reached Rs 80-90/kg. We are also getting it at a higher price from the wholesalers, that's why we have to pass on the increased prices."
According to a Hindu Business Line report, some private importers have already brought in about 2,500 tonnes of Egyptian onions at the JNPT port in Mumbai, and are minting huge profit in the domestic markets. The cost of these onions is around Rs 26 to 28 per kg, while in the retail market, the price has touched Rs 130.  On Wednesday, the wholesale prices reached Rs 65 per kg at the Lasalgaon APMC mandi, the largest for onions in the country. Onion Prices Skyrocket Despite Imports, Rates Hover Above Rs 100-Mark in Several States.
Not only are households suffering due to the price of onions, but farmers and traders are also facing heat because people are not buying it. Restaurants are also facing the heat because onion is one of the staple ingredients in any dish.
Almost all states across India are paying Rs 90-100 minimum for a kilo of onions as of Thursday. In Delhi, too, onion prices are retailing at Rs 70-90 per kilo. The government further clarified on Wednesday that it is taking all the steps necessary to control the price of the onions.