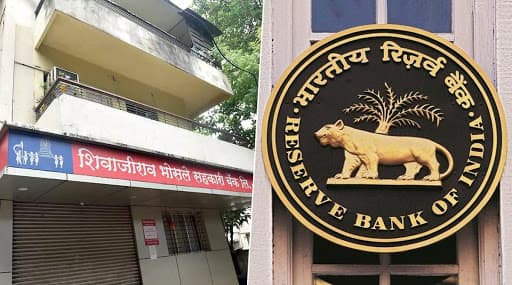 Mumbai, October 13: Amid the ongoing debates over the crisis in ailing Punjab Maharashtra Co-operative (PMC) Bank, another report of such discrepancies is being reported from Shivajirao Bhosale Cooperative Bank Ltd -- based in Pune. Reports state that due to the allegations of "serious irregularities" in the functioning of the bank, around one lakh customers have been left in the lurch. Even RBI restricted withdrawal limit to Rs 1,000 for account holders.
According to details, following the report of alleged discrepancies, the Maharashtra government has dismissed the board of directors of the co-operative bank and have imposed restrictions for withdrawal of amount from the bank. On October 9, the Commissioner of Cooperation and Registrar of Cooperative Societies -- in consultation with the Reserve Bank of India -- superseded the present board of directors and appointed Narayan Aghav as administrator. PMC Bank Crisis: RBI Governor Shaktikanta Das Assures Nirmala Sitharaman To Keep Clients and Their Concerns on Top Priority, FM Says Govt 'Understands Justified Worries of Customers'.
Earlier on May 6, the RBI imposed the withdrawal restrictions to Rs 1,000 and barred granting or renewing loans and advances, making any investments, incurring any liability, including borrowal of funds or accepting fresh deposits, among others, without the prior written approval. These restrictions are effective from May 4, 2019.
Even after four months, the limits are effective, and the account holders are in roaming from pillars to posts. With situation blowing out of proportion, the account holders even staged a protest outside the bank premise in Pune and demanded justice on October 1. Meanwhile, RBI had assured to solve the situation only after the crisis in the bank gets settled. PMC Bank Fraud: Nirmala Sitharaman Meets Depositors After Facing Protest, Assures Regulations If Necessary.
However, the situation in the PMC bank remains volatile and Union Finance Minister Nirmala Sitharaman on Sunday met RBI Governor Shaktikanta Das. The Governor assured the Union Minister that clients and their concerns would be kept on top priority. Even the Union Finance Ministry assured that the customers' concerns are comprehensively addressed.