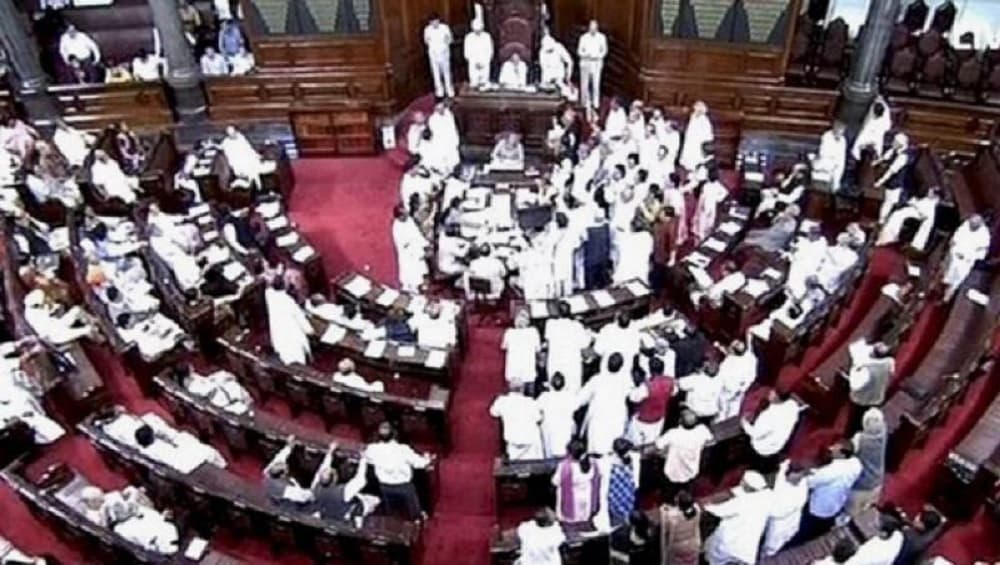 New Delhi, November 26: The Rajya Sabha on Tuesday passed the Transgender Persons (Protection of Rights) Bill, 2019. The controversial bill was passed by the Lok Sabha on August 5, 2019. The Bill was passed by the Lok Sabha during the monsoon session of the parliament and now it has been given the nod by the Upper House. Read Full Bill Here.
The Transgender Persons (Protection of Rights) Bill, 2019 was passed in the Rajya Sabha by voice vote on Tuesday. There were no amendments made to the bill before passing it in the Rajya Sabha.
The bill clearly bars discrimination against the transgenders on various issues. "No person or establishment shall discriminate against a transgender person" on any grounds, says the bill. "The denial or discontinuation of, or unfair treatment with regard to, access to, or provision or enjoyment or use of any goods, accommodation, service, facility, benefit, privilege or opportunity dedicated to the use of the general public or customarily available to the public...,"says the bill.
Read the Tweet Below
Rajya Sabha passes transgender persons(protection of rights) bill 2019 pic.twitter.com/4YtMoBZSGv

— ANI (@ANI) November 26, 2019
Thaawarchand Gehlot, the minister for social justice and empowerment, moved the bill in the Rajya Sabha. The bill is aimed at the protection of rights of transgender persons. It makes welfare provisions for the transgenders and grants recognition to the transgenders.
The bill defines transgender person as "a person whose gender does not match with the gender assigned to that person at birth and includes trans-man or trans-woman (whether or not such person has undergone Sex Reassignment Surgery or hormone therapy or laser therapy or such other therapy), person with intersex variations, genderqueer and person having such socio-cultural identities as kinner, hijra, aravani and jogta."