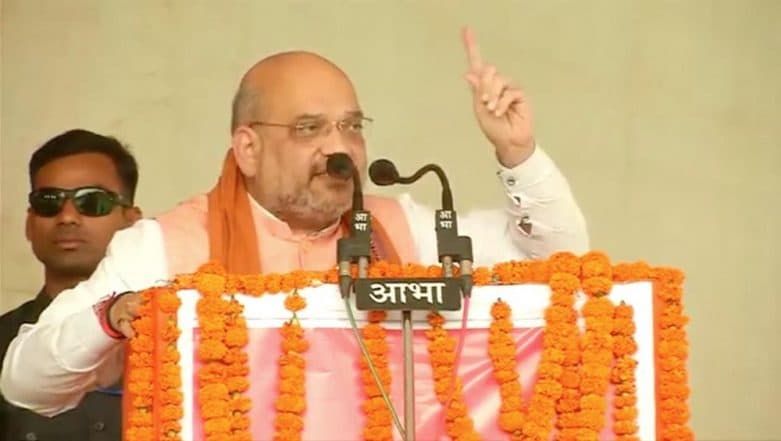 New Delhi, August 9: With Assembly elections knocking the door of Jharkhand, Haryana and Maharashtra in coming months, BJP president and Union Home Minister Amit Shah on Friday appointed election in-charges for Jharkhand and Haryana. Along with this, Shah even appointed election-in-charge for Delhi, where the polls are scheduled next year.
According to the press release, issued on Friday, Union Minister Narendra Singh Tomar as election in-charge for upcoming Haryana Assembly Elections. Also, Uttar Pradesh Minister Bhupendra Singh has been appointed as election co-in-charge for the same state. Arvind Kejriwal: Delhi People Consider Their CM Honest, Can Same be Said for PM Narendra Modi?
Apart from Haryana, the BJP president appointed BJP National General Secretary Om Prakash Mathur as election in-charge, while Bihar Minister Nand Kishore Yadav as has been appointed as election co-in-charge, for the Jharkhand Assembly Elections.
Though the polls are scheduled in February next year, Shah appointed Union Minister Prakash Javadekar as election in-charge, Union Minister Hardeep Singh Puri and Minister of State for Home Affairs Nityanand Rai as election co-in-charge, for the upcoming Delhi Assembly Elections.