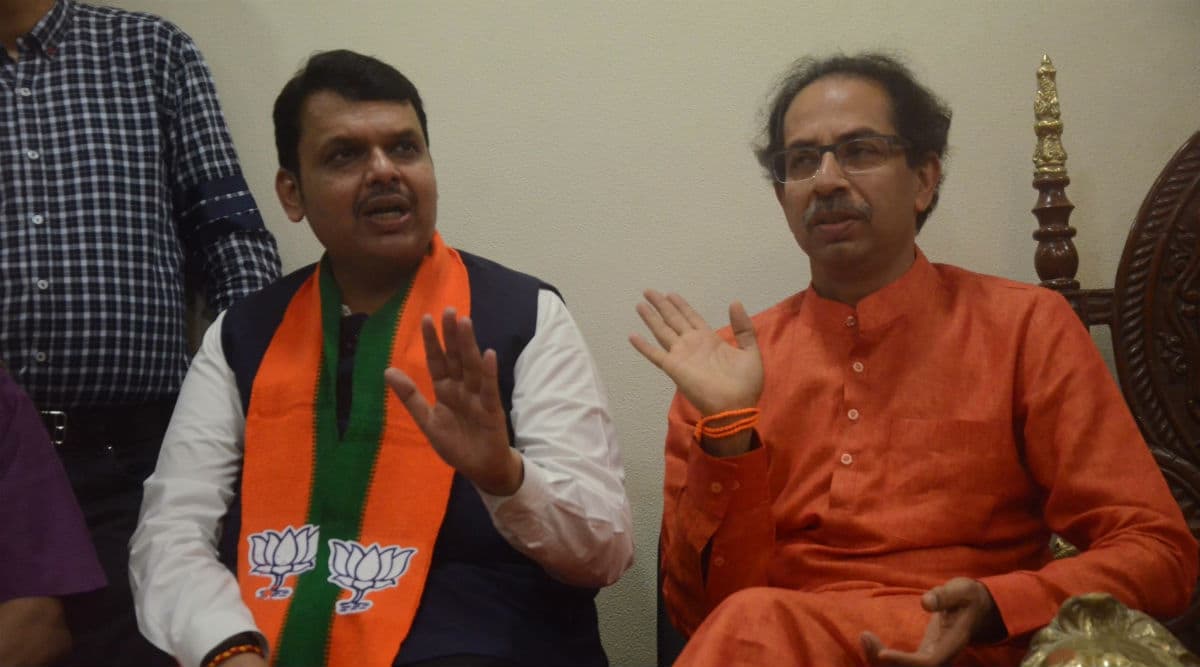 Mumbai, October 1: The Shiv Sena on Tuesday released a list of seats that it will contest in the Maharashtra assembly elections 2019. The list released by the Shiv Sena has names of 124 of 288 assembly constituencies in Maharashtra and is finalised after talks with the Bharatiya Janata Party (BJP) over seat-sharing, said reports. It means the BJP might have 164 seats in its quota. Apart from 124 seats, the Shiv Sena is still bargaining for two more seats - Dombivli West and Mumbadevi. BJP First List of Candidates For Maharashtra Assembly Elections 2019 Out, Devendra Fadnavis to Contest From Nagpur South West.
According to a report, the BJP will give seats from its own quota to smaller allies such as the Republican Party of India-A, the Rashtriya Samaj Paksha, the Shiv Sangram Party and the Rayat Kranti Sanghatana. The BJP has announced candidates for 125 seats, whereas the Shiv Sena has finalised 70 nominees. On Monday, the two allies announced that they will contest the October 21 assembly elections together. However, the seat-sharing deal has not been announced yet. Aaditya Thackeray Officially Announces His Candidature From Worli, Shiv Sena Hints He is Party's Chief Ministerial Candidate.
List of Maharashtra Assembly Constituencies Where Shiv Sena Will Field Candidates:
The Shiv Sena had been adamant on 50-50 formula under which both allies would have contested 135 seats each, leaving the remaining 18 seats to the smaller allies. However, the BJP was of the view that seats shouldn't be divided equally between the two main partners. Before sealing alliance for the Lok Sabha elections, both the BJP and Shiv Sena had reportedly agreed to contest an equal number of seats in the Maharashtra assembly elections.
However, after the BJP returned to power at the Centre with a bigger mandate, the saffron party started playing hardball against the Uddhav Thackeray-led party. Besides seat-sharing, the chief ministerial post also remains a bone of contention between the two allies. While the BJP is ready to give deputy chief minister's post to the Shiv Sena, the Uddhav Thackeray-led party wants to share the chief minister's post for two-and-a-half years.
In the 2014 assembly elections, Shiv Sena had won 63 seats, while BJP had bagged 123 seats. Polling in Maharashtra will be held on October 21. The counting of votes will take place on October 24 and the results will be announced on the same day.