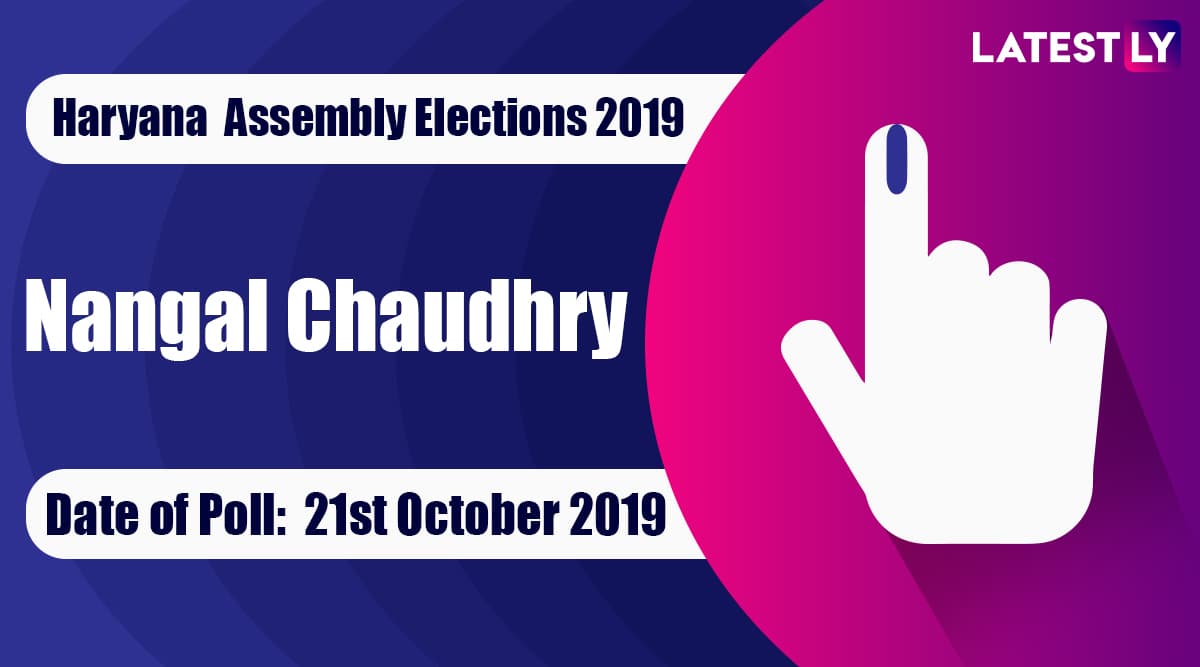 The Nangal Chaudhry Vidhan Sabha constituency falls in the Mahendragarh district of Haryana. Dr Abhe Singh Yadav of the Bharatiya Janata Party (BJP) won this seat in Haryana Assembly Elections 2019. Like Narnaul, this seat is also dominated by Yadavs. It is also known as the 'First Cyber Village of Haryana'. Nangal Chaudhry has a total number of 1,50,759 registered voters and 178 polling stations. Voting in Nangal Chaudhry for Haryana Assembly Elections 2019 took place on October 21 while the counting of votes took place on October 24.
Dr Abhe Singh Yadav of the Bharatiya Janata Party (BJP) had won the 2014 Haryana Assembly Elections on the Nangal Chaudhry seat, defeating Manju of the INLD. Dr Yadav fought the 2019 polls as well on a BJP ticket against Suman Devi of the INLD, Raja Ram of the Congress and Gaje Singh of the BSP among other candidates. Haryana Assembly Elections Results 2019 Winners List: Names of Winning Candidates of BJP, Congress, INLD, JJP.
Assembly Elections 2019 also took place simultaneously in Maharashtra. These elections come days after BJP's massive victory in Lok Sabha Elections 2019. Voting for Haryana and Maharashtra Assembly polls was held on October 21. The results for both the states were announced on October 24.