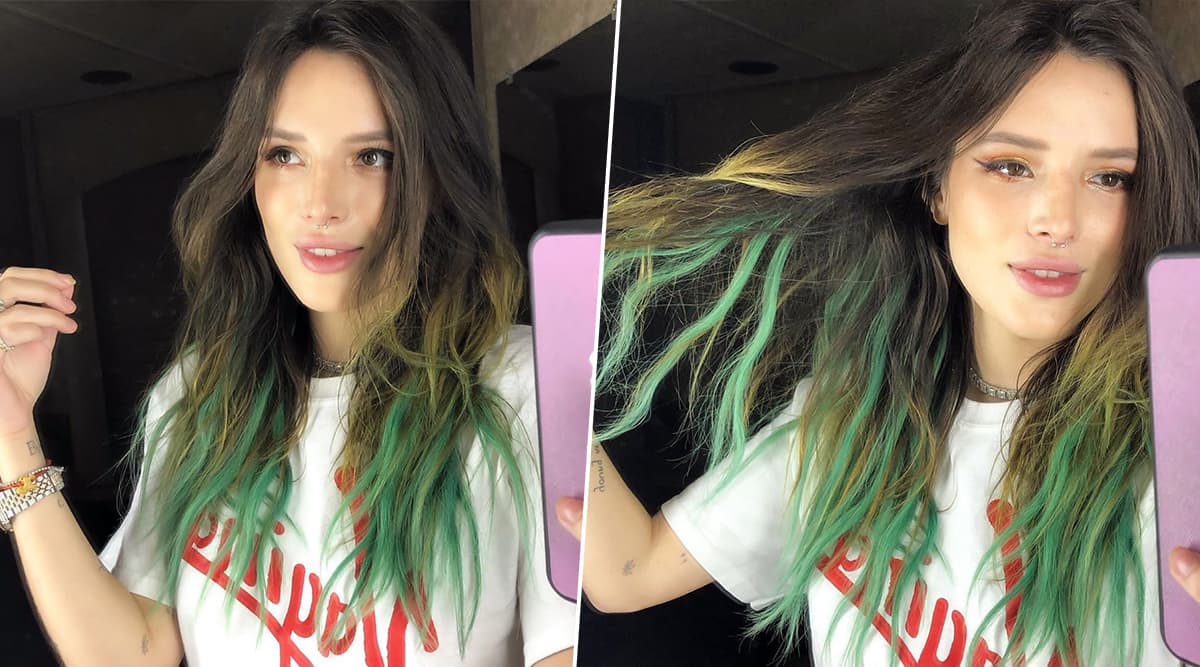 Bella Thorne's new hair colour is making us go "WOW"! Super sexy Bella Thorne just changed the look of her hair and got a teal blue colour in the ends of her shoulder-length mane. She shared her pictures on Instagram with a caption, "Yeah I love to do abnormal changes to my hair". Well, we love them too, Bella. Bella's hair in the picture was in out-of-the-bed waves and she could be seen flaunting every bit of her new hair.  Her hair colour had a greenish touch very similar to the peacock's feather. She complimented her new look with bare-minimum make-up giving a very real-face look and was wearing her favourite nose-ring. Her winged eyeliner gave completely edgy feels to the whole look.
Bella Thorne is known to pull off colourful looks and bold makeup that most of the time she does herself. She is extremely talented when it comes to being fashionable, effortlessly.
Check Out The Picture Of Her New Hair Colour:
View this post on Instagram
Just recently, during Halloween, Bella Thorne was called out for glamourising abuse. In the photos, looked like she was had been beaten up. You can see a cut lip and bruises on her jaw and eye that hold a striking resemblance to bruises of a physically abused person. Comments similar to these were filled under the Halloween post by Bella Thorne: "Why is glamourising being physically abused culturally appropriate during Halloween?" one of her followers wrote in the comment section. "Looks like domestic violence to me.", another added.
Take a Look at The Picture:
View this post on Instagram
Bella Thorne's Pornhub debut Him and Her won a debut award in the 2nd annual PornHub awards. Her short film was announced two months ago at the Oldenburg Film Festival in Germany in early September and is now streaming live exclusively for PornHub Premium.