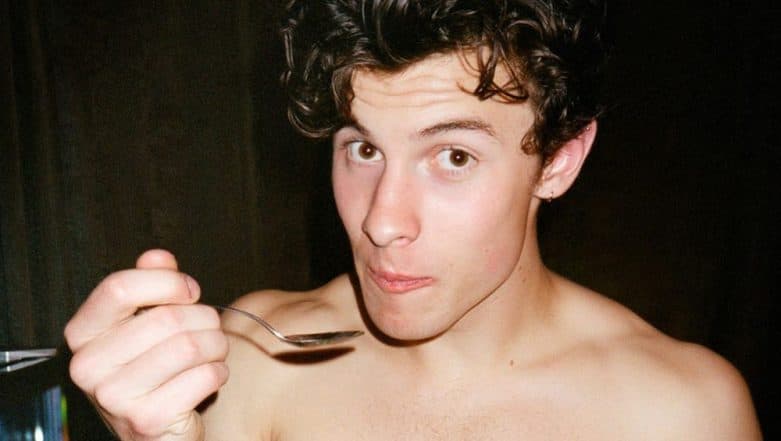 Shawn Mendes is coming out with his own sweatshirts and cosy apparels with Roots. The singer has teamed up with Roots, a Canadian clothing brand to launch his own line of sweaters, hoodies, t-shirts, and sweatpants. Looks like he finally took some time out from making out with Camila Cabello in every public place and focused on a different assignment. The limited-edition capsule collection has Shawn approved rose sewn/printed on every piece of clothing. Camila Cabello and Shawn Mendes Can't Stop Kissing; Her Ex Matthew Hussey Makes Video on 'Pain' and Moving On.
After Forever 21 using roses on everything, inspired by the Beauty and the Beast, here comes Shawn Mendes. The rose artwork is inspired by his self-titled album that came out in 2018, which had a rose theme going on. The singer has collaborated with hometown brand Roots for his own capsule collection. If you didn't know, capsule collection or capsule wardrobe is a term coined by Susie Faux, the owner of a London boutique. It means a collection of clothing items that will never go out of fashion. Camila Cabello and Shawn Mendes Take Their PDA to the VMAs and Twitter Is Done with Them!
Roots' Announcement of the Collaboration
View this post on Instagram
Shawn has come up with hoodies, sweatshirts and cosy apparel for his fans for a charitable cause. The items range anywhere between $50 to $500. All the gains will be donated to the Shawn Mendes Foundation. The goal of this organisation is to inspire, empower and act. This is a chance for the fans to twin with their idol while spending for a right cause.