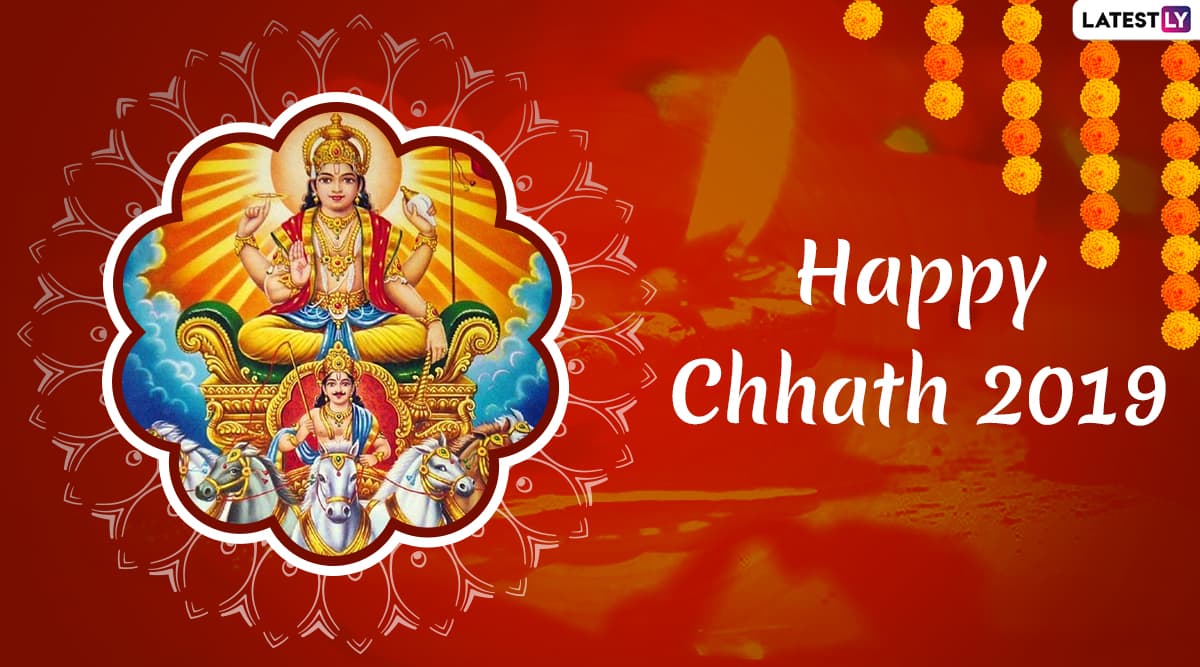 The festival of Chhath Puja is being celebrated in the country from October 31st. Chhath is celebrated just after Diwali primarily in the states of Bihar, Jharkhand and Uttar Pradesh. The dates of Chhath Puja this year are from October 31 to November 3. Today marks the third day of this festival which pays respect to the Sun God and his sister Chhathi Maiya. India celebrates so many festivals and with each one of them, there are special greetings and good wishes. As everyone is engaged in the festivities, people look for Chhath Puja messages, WhatsApp Stickers, Happy Chhath Puja greetings and quotes. So for Chhath Puja 2019, we have compiled free HD images, messages, greetings, SMS which you can send over WhatsApp or share as Facebook status or on Instagram. Given below is a collection of Chhath Puja image messages. Happy Chhath Puja 2019 Wishes: WhatsApp Stickers, SMS, Chhathi Maiya and Dinanath Images, GIF Greetings, Quotes to Celebrate Chhath Ka Mahaparv.
The festival of Chhath is marked after Diwali and one of the challenging aspects of the celebration is the stringent fast for 36-hours. This fast is to be observed without any intake of food or water. This fast begins on the second day and ends on the fourth day after sunrise. On the first day, people take a dip in the holy water and offer prayers to the Sun God. It essentially respects and worships the Gods for the wonderful gift of life. For this auspicious festivities, we made a wonderful collection of Happy Chhath Puja greetings and wallpapers. These images bear the messages of Chhath and you can easily download and send to everyone.
Chhath Puja 2019 Images and Wallpapers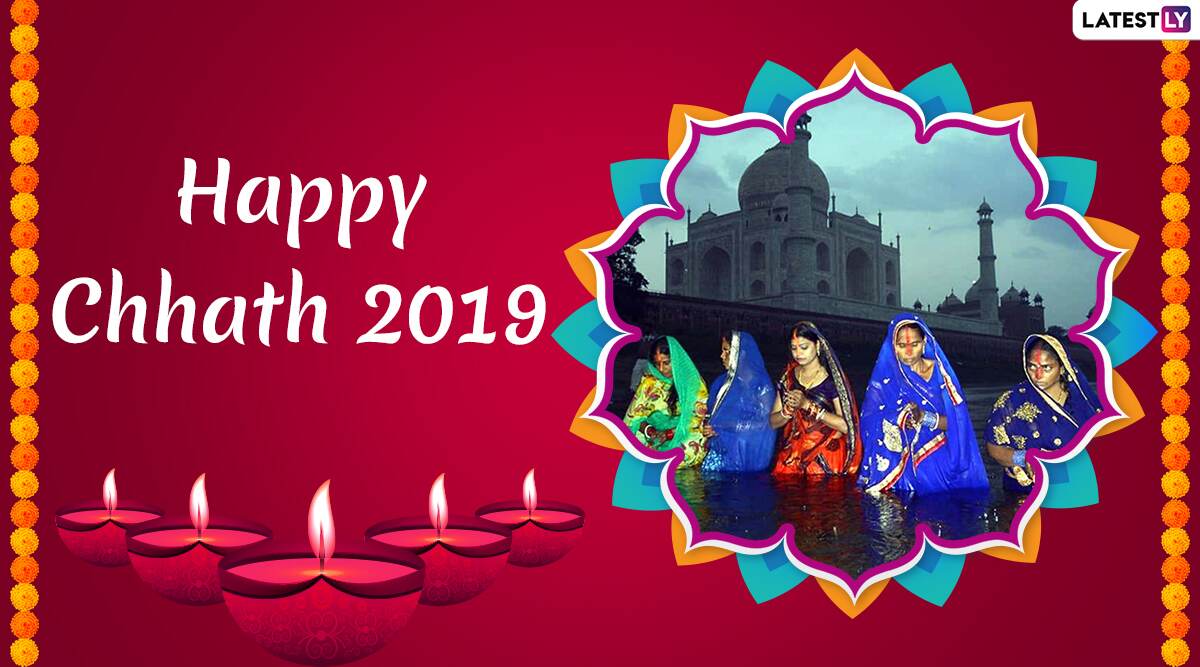 Message reads: Happy Chhath 2019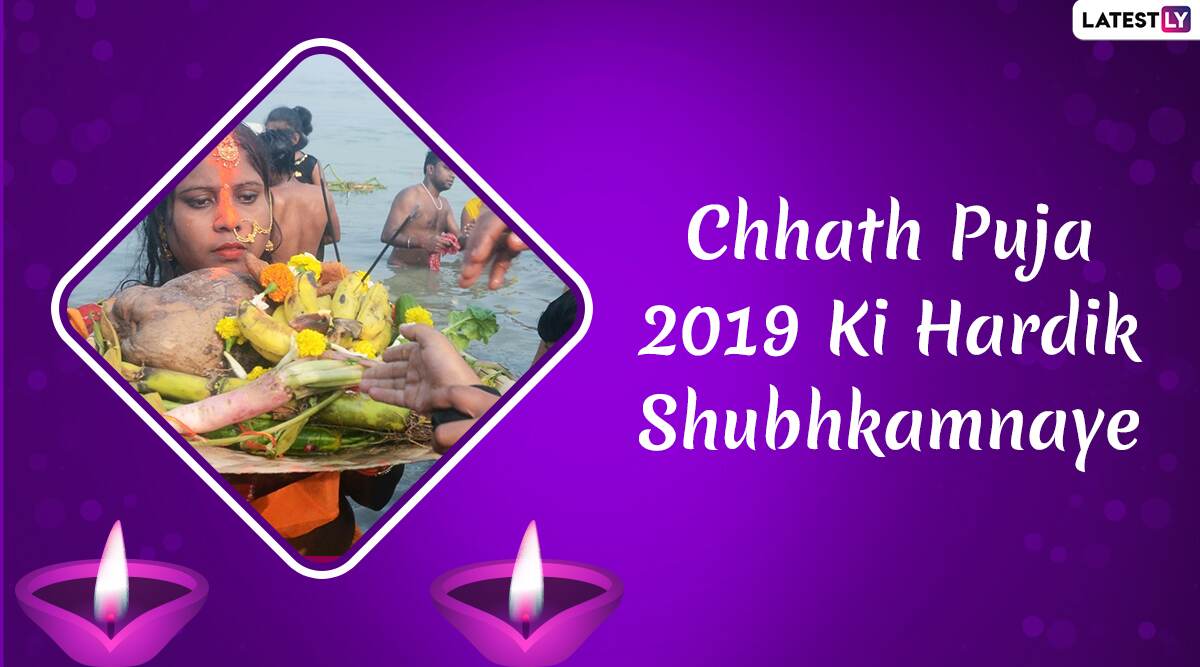 Message reads: Chhath Puja 2019 ki Hardik Shubhkamnaye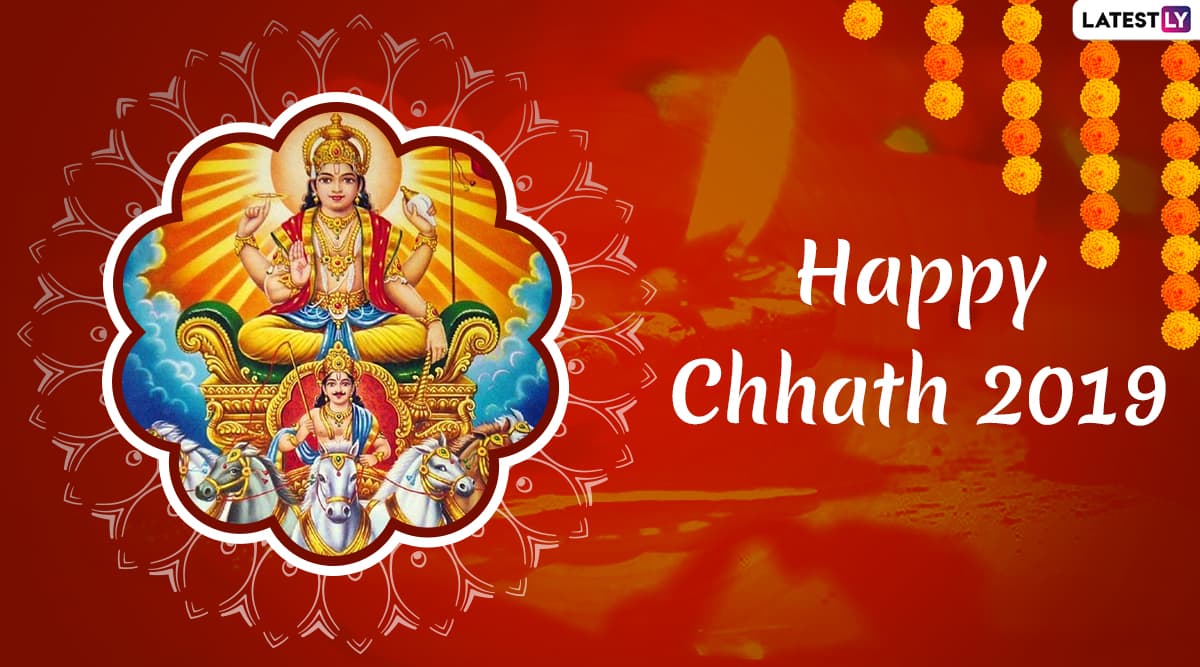 Message reads: Happy Chhath Puja 2019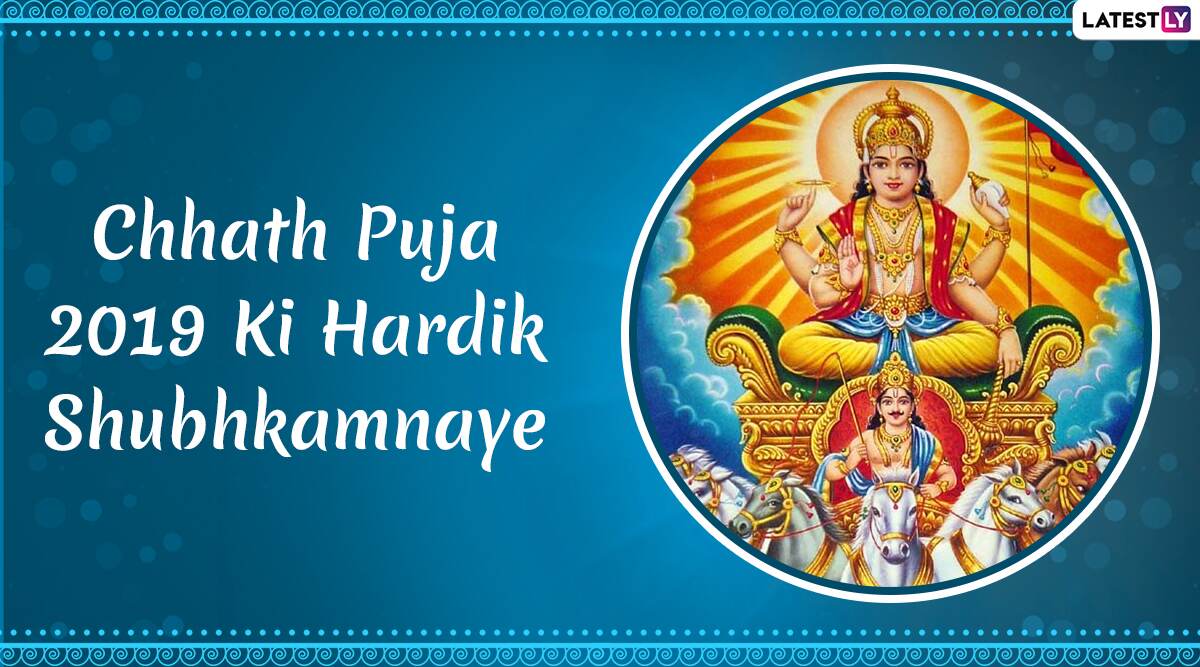 Message reads: Chhath Puja ki Hardik Shubhkamnaye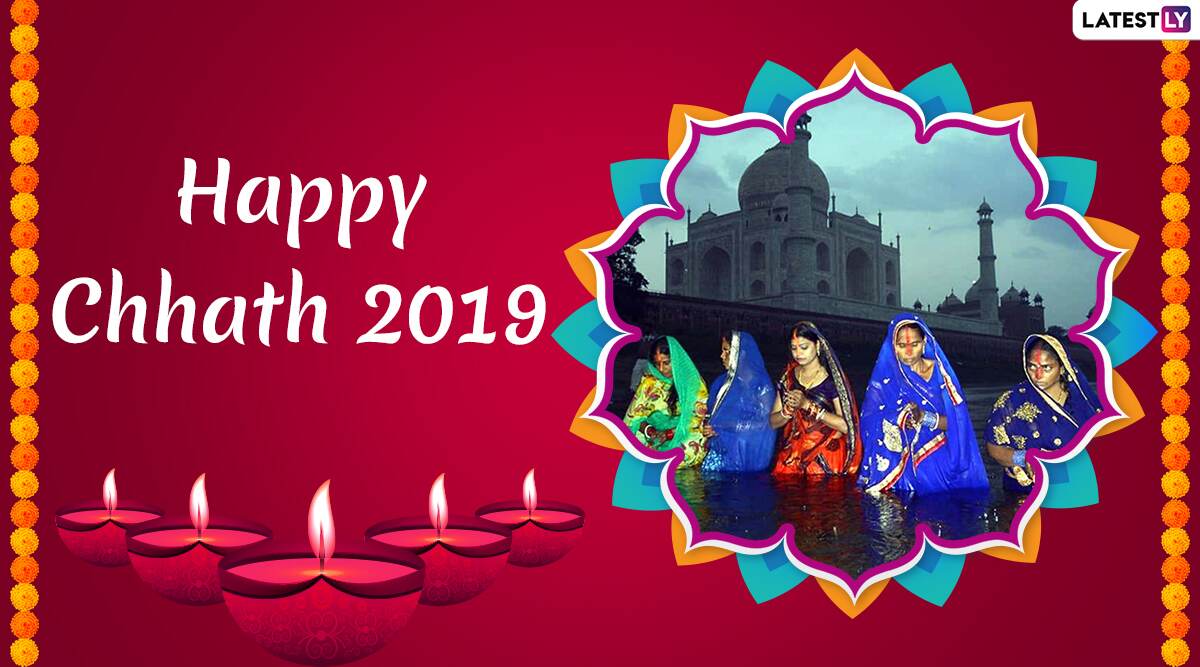 Message reads: Wish you all a Happy Chhath 2019!
Watch Video of Chhath Puja Messages:
Chhath Puja WhatsApp Stickers:
To make things easier, you can also send your festive greetings with special festive packs on WhatsApp. Everyone loves WhatsApp Stickers and thus there are special third party applications created for festive stickers. All one has to do is search for Chhath Puja stickers on Play Store and use them via the app.
Chhath Puja is one of the unique festive celebrations in India as it does not specifically revolve around any kind of idol worship. A lot of people who stay away return back to their hometowns to mark the celebrations of Chhath Puja. We at LatestLY also wish you a very Happy Chhath Puja 2019!