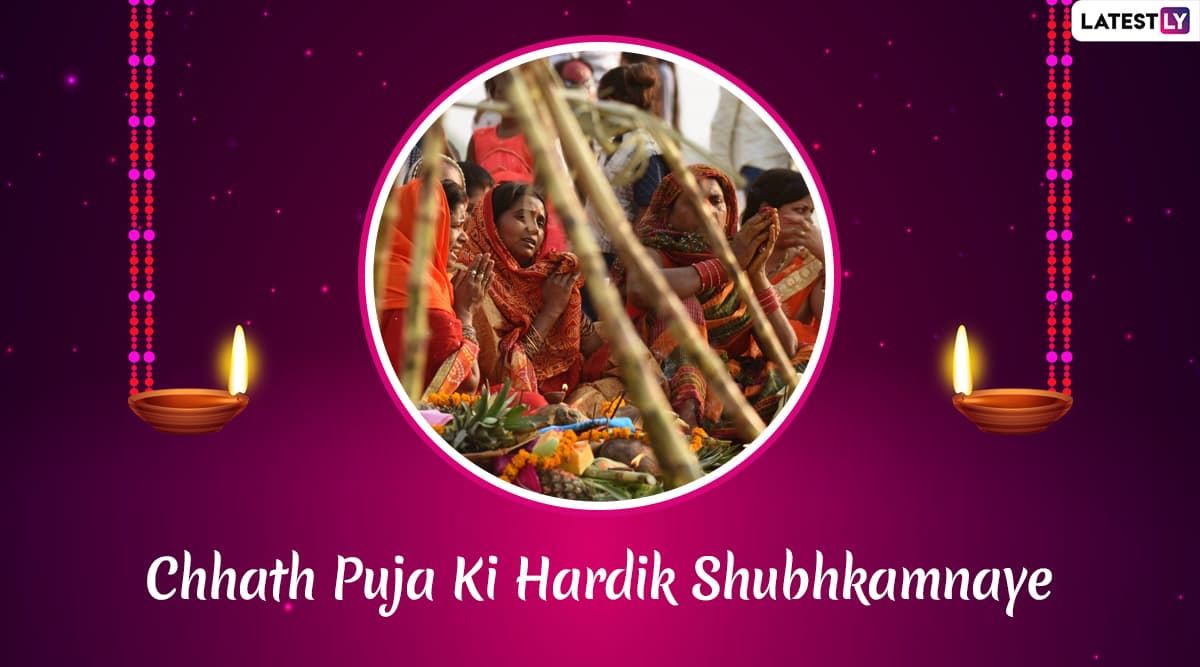 India is a land of festivals and the festive celebrations just follow one after another. As we just ended with celebrating Diwali, another festival of Chhath Puja is being marked in different parts of the country. Chhath Puja 2019 is being celebrated from October 31 to  November 3 this year. The four-day Chhath festival is full of various festivities, rituals and traditions is marked specifically in North Indian states. One of the significant celebrations of this festival is the Chhath Puja Vrat, where devotees keep a stringent fast and worship the Sun God. During this fast, they abstain from even drinking water. This important Vrat day is being marked today.  So amidst all the festivities, people often share Chhath Puja Vrat Messages in Hindi, Chhath WhatsApp Stickers and Facebook Status Pictures with people who observe this fast. If you are also looking to pass on your good greetings and wishes of Happy Chhath Puja then we give you a nice collection of the same. 9 Mistakes Not to Make While Observing Chhath Vrat and Puja to Avoid Bad Luck. 
Chhath Puja is dedicated to the Sun God and his sister, Shashti Devi (Chhathi Maiya), thanking them for bestowing us with the gift of life. People from the states of Bihar, Jharkhand, Uttar Pradesh and the Madhesh region of Nepal specifically celebrate this festival with great fervour. The celebrations include various rituals like holy bathing, fasting, abstaining from consuming water, standing in water for long periods of time, offering prasad and arghya to the rising as well as setting sun, and more. Chhath festival does not revolve around any idol worship, and is solely a festival dedicated to the magnificent and alluring Sun God. Happy Chhath Puja 2019 Wishes For Kharna: WhatsApp Stickers, GIF Images, SMS, Quotes, Facebook Greetings to Send on Mahaparv Chhath. 
On the first day of Chhath, also known as Nahay Khay, people take a holy dip in water bodies like the River Ganga and women who observe Chhath only consume one meal on this day. The second day of Chhath brings with it the beginning of the 36-hour fast, that is observed by Puritans Who pray for the welfare of their children. While predominantly women observe this festival, it is not gender-specific, and men, too, participate in this fasting ceremony. As we begin celebrating this rather strict and challenging fast, here are a series of Chhath Puja Vrat Messages in Hindi, Chhath WhatsApp Stickers and Facebook Status Pictures to share with your friends and family.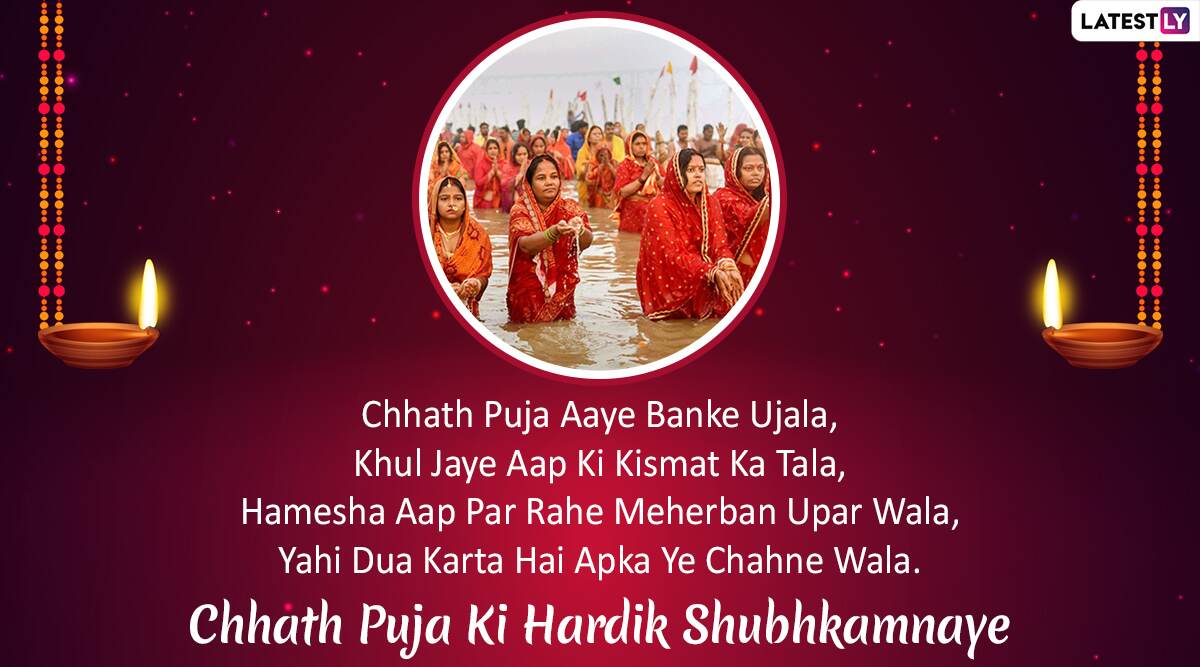 WhatsApp Message Reads: Chhath Puja Aaye Banke Ujala, Khul Jaye Aap Ki Kismat Ka Tala. Hamesha Aap Par Rahe Meherban Upar Wala, Yahi Dua Karta Hai Apka Ye Chahne Wala. Chhath Puja Ki Hardik Shubhkamnaye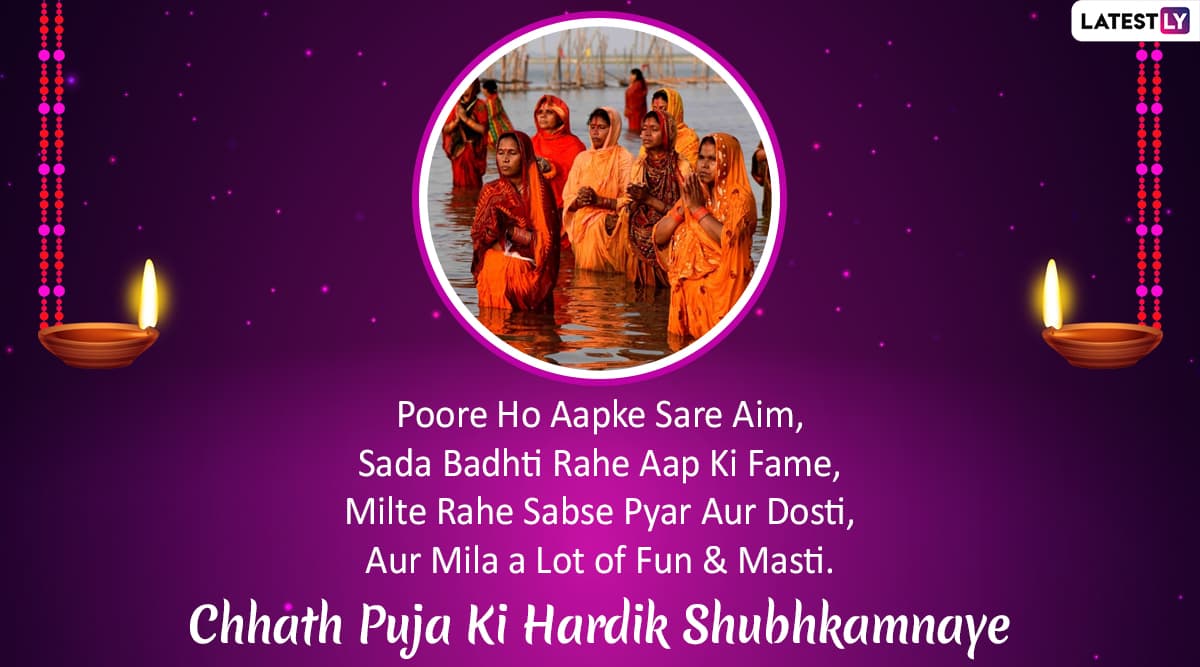 WhatsApp Message Reads: Poore Ho Aapke Sare Aim, Sada Badhti Rahe Aap Ki Fame. Milte Rahe Sabse Pyar Aur Dosti, Aur Mila a Lot of Fun & Masti. Chhath Puja Ki Hardik Shubhkamnaye.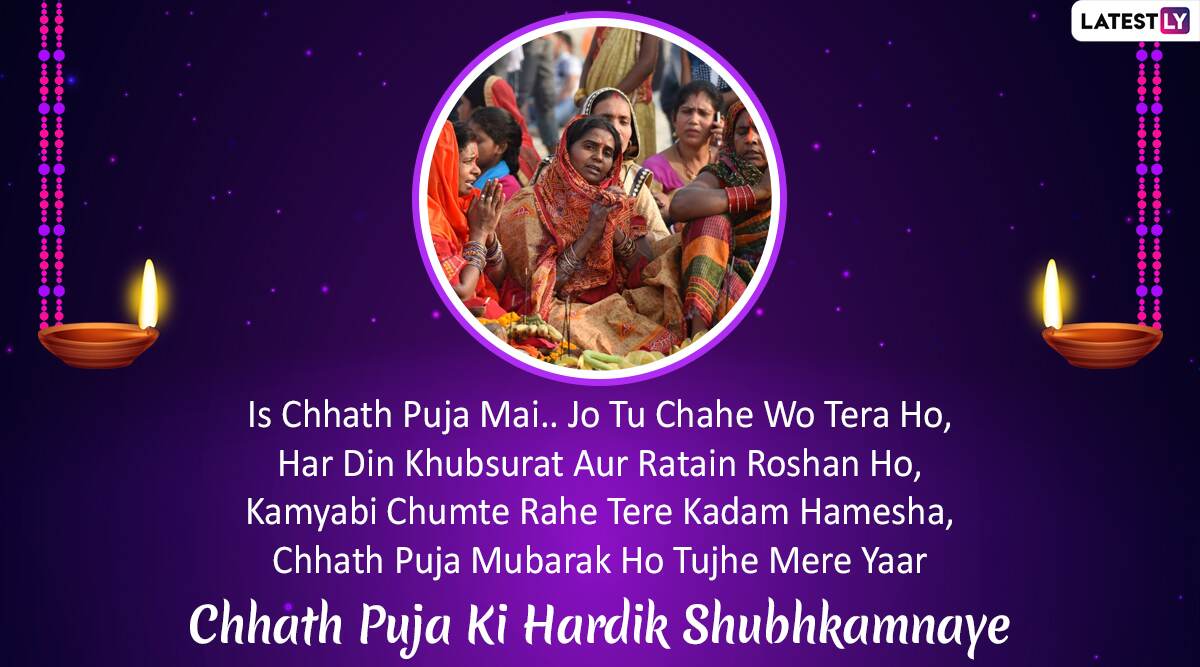 WhatsApp Message Reads: Is Chhath Puja Mai.. Jo Tu Chahe Wo Tera Ho. Har Din Khubsurat Aur Ratain Roshan Ho, Kamyabi Chumte Rahe Tere Kadam Hamesha. Chhath Puja Mubarak Ho Tujhe Mere Yaar. Chhath Puja Ki Hardik Shubhkamnaye.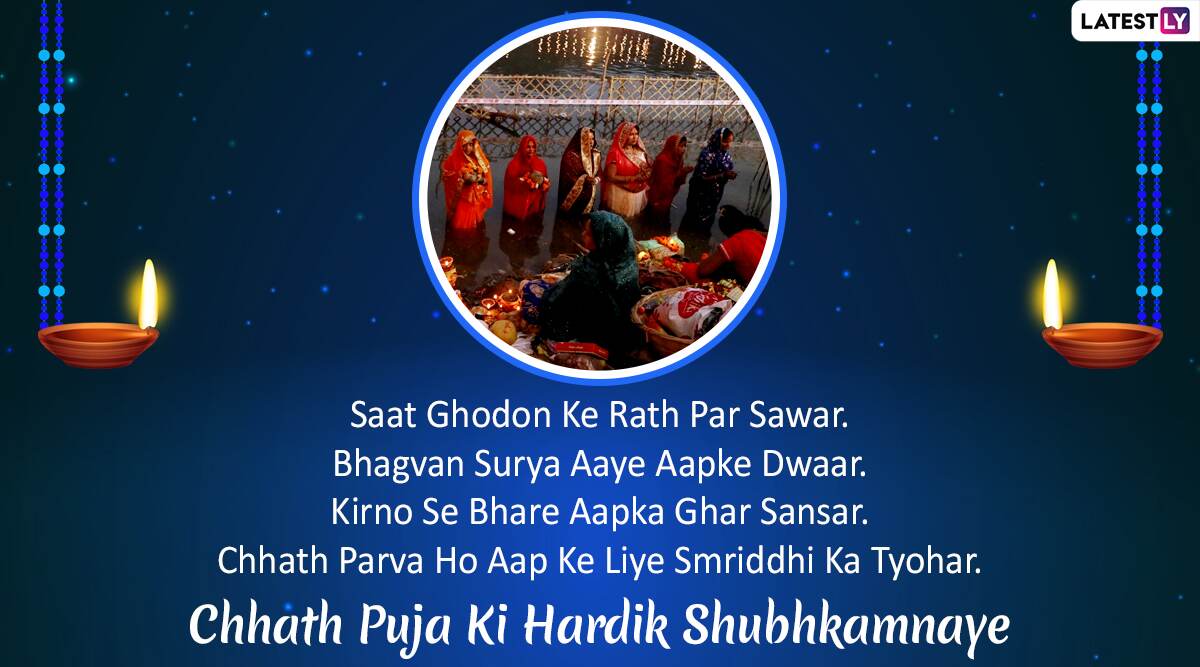 WhatsApp Message Reads: Saat Ghodon Ke Rath Par Sawar. Bhagvan Surya Aaye Aapke Dwaar. Kirno Se Bhare Aapka Ghar Sansar. Chhath Parva Ho Aap Ke Liye Smriddhi Ka Tyohar. Chhath Puja Ki Hardik Shubhkamnaye.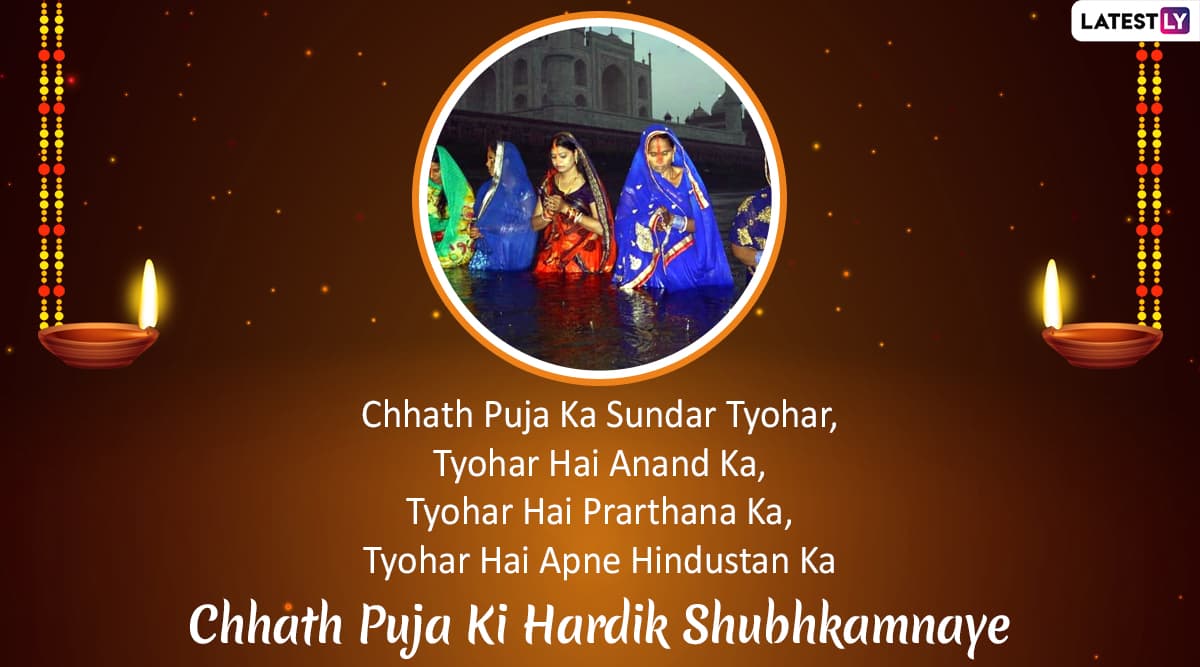 WhatsApp Message Reads: Chhath Puja Ka Sundar Tyohar, Tyohar Hai Anand Ka. Tyohar Hai Prarthana Ka, Tyohar Hai Apne Hindustan Ka. Chhath Puja Ki Hardik Shubhkamnaye
The rules and regulations that surround following the Chhath Puja are extremely strict according to the Hindu mythologies. In some communities, families that observe this practice, it is considered to be a compulsory duty to perform it every year, unless there has been an uncertainty in the family. If the person stops performing this ritual for any other reason, it has to be stopped permanently and cannot be resumed later. Chhath is one of the most difficult fasts in Hinduism where devotees go without food or water for more than 36 hours, and only break the fast after sunrise on the fourth day of the Puja. We hope that this Chhath is filled with blessings and happiness for you and your family.