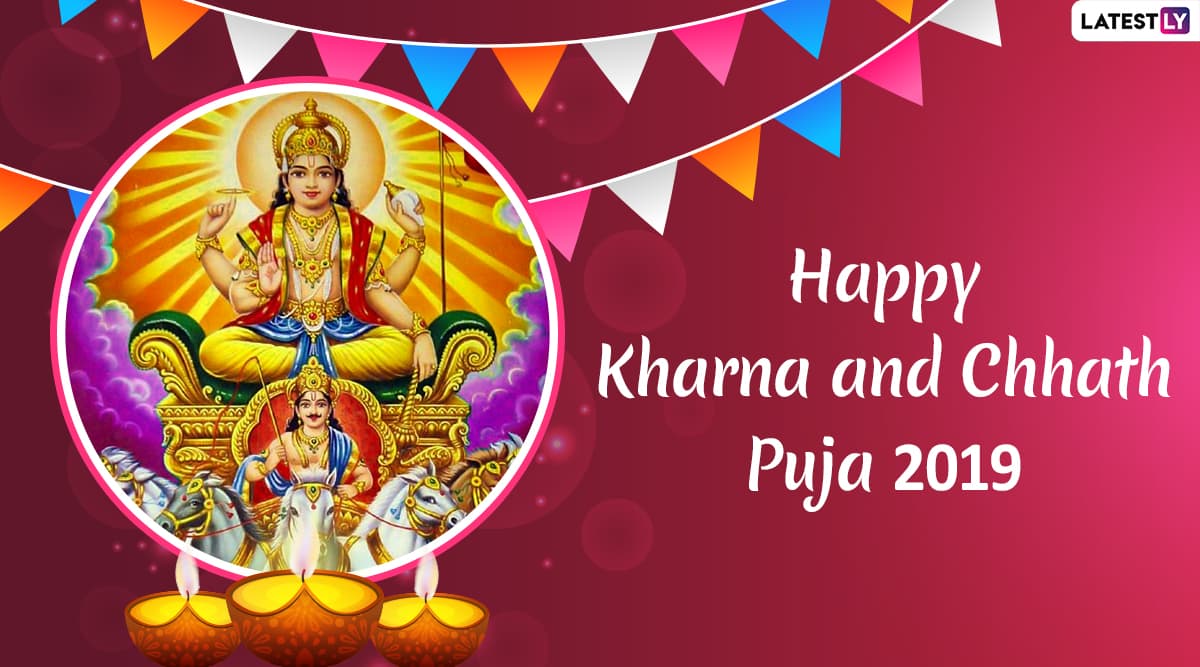 With thousands of devotees gathering to pay their respect to the Sun God and his sister, Shashti Devi, Chhath is the most celebrated festival in India. Majorly, states of Bihar, Jharkhand, and Uttar Pradesh observe Chhath puja at large. Dedicated to the Sun God, the festival requires arduous devotion and traditional observation, upholding the culture of these states. Amidst the festivity, devotees take the opportunity to wish their beloved ones and relatives to attain good fortune and health. In this article, we bring you the best and most devoted Chhath Puja 2019 wishes and messages that can be easily downloaded before you head to wish family members on this significant occasion. You can send these lovely greetings on Kharna, the second day of Mahaparv Chhath. Chhath Puja photos, GIFs and quotes can be better used to share as Facebook greetings and SMSes along with the supercool WhatsApp stickers. Chhath Puja 2019 Kosi Bharne ki Vidhi: How to Get Your Wish or Mannat Fulfilled by Filling Kosi While Observing Chhath Vrat.
In India, festival celebrations have got a new meaning, altogether. Ever since, WhatsApp and social media platforms were introduced, sending greetings on any occasion has become more comfortable and better. Especially for those who are living far away. Take the celebration of Chhath for instance; people are already looking for festive messages and the search for 'Chhath Puja 2019 messages' is only increasing. Keeping the traditional touch and yet the festive vibe alive, below are the Chhath greetings and quotes. You can share them through WhatsApp and as SMS. Besides, these Chhath Puja quotes, messages and GIF wishes are also great, when it comes to captioning those Instagram and Facebook posts. 9 Mistakes Not to Make While Observing Chhath Vrat and Puja to Avoid Bad Luck.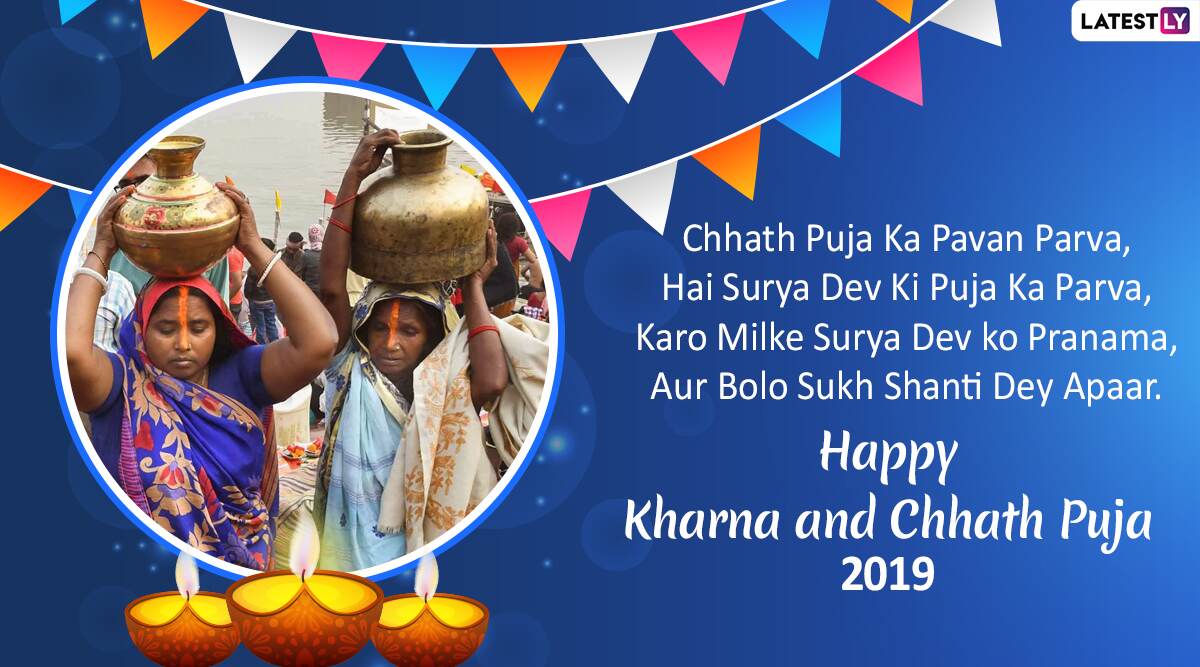 WhatsApp Message Reads: Chhath Puja Ka Pavan Parva, Hai Surya Dev Ki Puja Ka Parva, Karo Milke Surya Dev ko Pranama, Aur Bolo Sukh Shanti Dey Apaar. Happy Kharna and Chhath Puja 2019.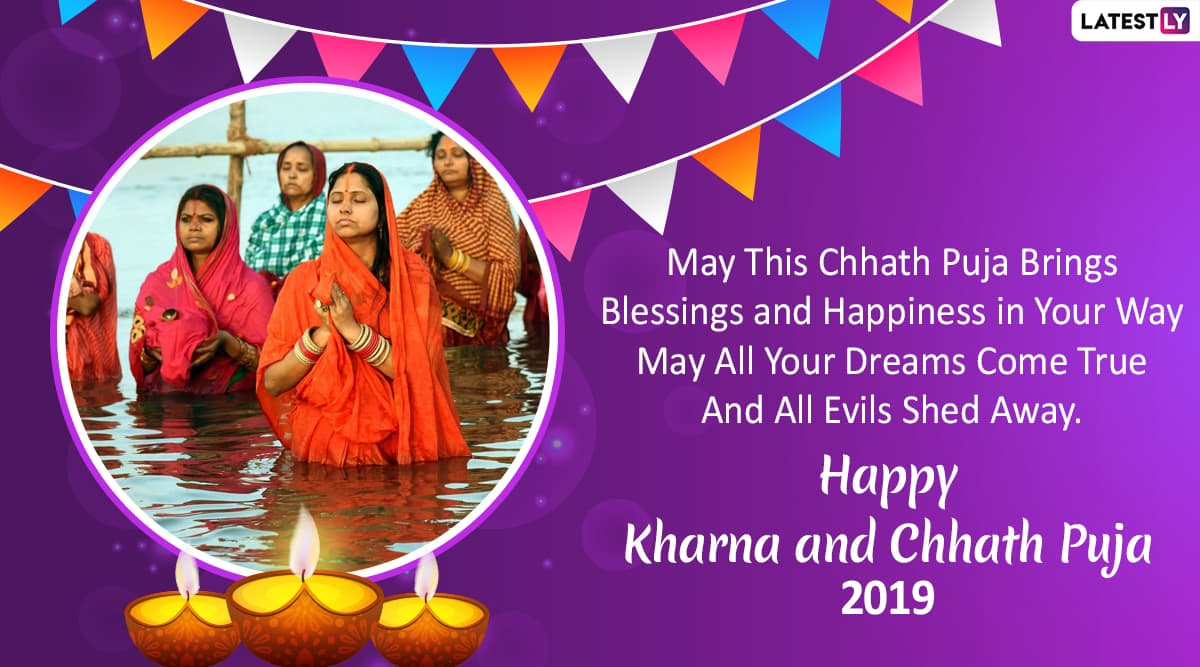 WhatsApp Message Reads: May This Chhath Puja Brings, Blessings and Happiness in Your Way, May All Your Dreams Come True And All Evils Shed Away. Happy Kharna and Chhath Puja 2019.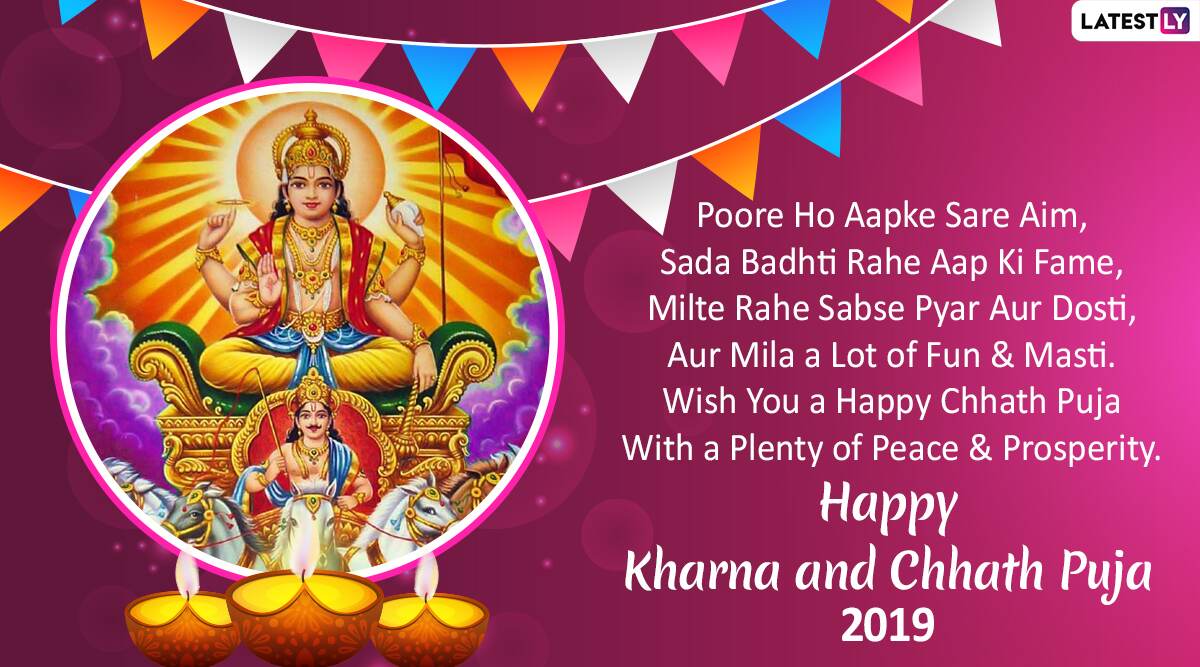 WhatsApp Message Reads: Poore Ho Aapke Sare Aim, Sada Badhti Rahe Aap Ki Fame, Milte Rahe Sabse Pyar Aur Dosti, Aur Mila a Lot of Fun & Masti. Wish You a Happy Chhath Puja With a Plenty of Peace & Prosperity. Happy Kharna and Chhath Puja 2019.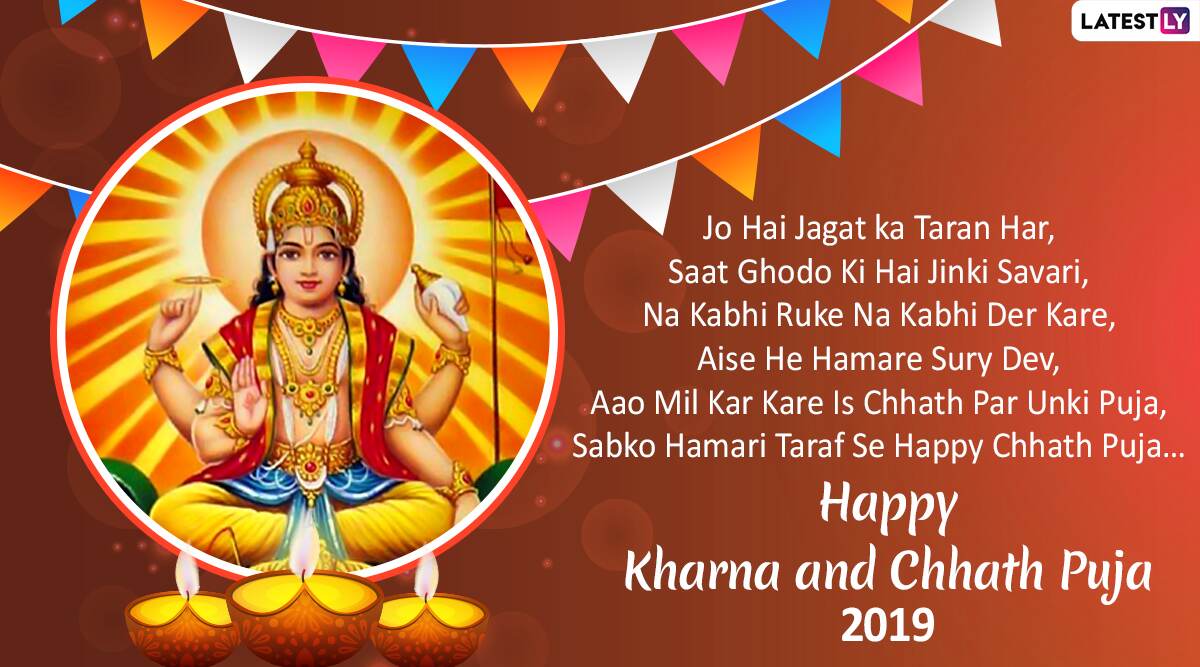 WhatsApp Message Reads: Jo Hai Jagat ka Taran Har, Saat Ghodo Ki Hai Jinki Savari, Na Kabhi Ruke Na Kabhi Der Kare, Aise He Hamare Sury Dev, Aao Mil Kar Kare Is Chhath Par Unki Puja, Sabko Hamari Taraf Se Happy Chhath Puja…Happy Kharna and Chhath Puja 2019
Chhath Puja 2019 WhatsApp Stickers
As we already said, WhatsApp has become one of the most reliable means when it comes to wishing everyone on special occasions. And it's fantastic collection of stickers have upbeat the festive season. For Chhath Puja 2019, Android phone users can visit the Play Store app or click here to download the stickers associated with the auspicious occasion.
We hope that the above Chhath Puja 2019 collection of messages and greetings proves to be helpful to you. Stay captivated with the joyous occasion of Chhath and express your festive gratitude to your friends and family.