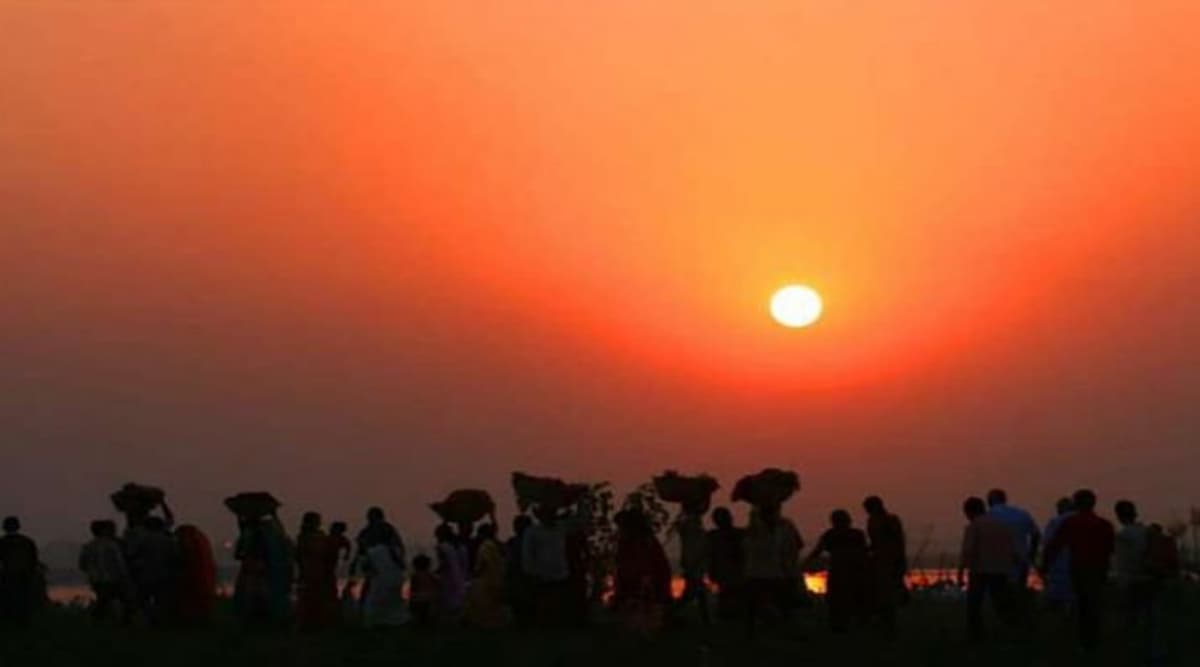 The festive vibe in the country continues especially in North India, as people are celebrating the festival of Chhath Puja 2019. Marked especially in the states of Bihar and Uttar Pradesh, the festival goes on for four days. Today being the third day or the day of Chhath Parva known as Surya Shashthi, devotees offer a prasad to the Sun God. Fruits, thekua and traditional rice laddoos are offered to the Sun God during the time of the sunset. During all the days of Chhath, the timings of sunrise for Sandhya Arghya and sunset Usha Arghya are very important. If you are celebrating Chhath Puja and do not know the exact timings for the day, let us help you out. Given below is the sunset timing for November 2, the day of Surya Shashti. Chhath Puja 2019 Date & Full Schedule: When is Nahay Khay, Lohanda and Kharna, Sandhya and Usha Arghya? Know Significance of Worshipping Chhathi Maiya & the Sun God. 
Chhath Puja is marked after Diwali and it is a unique celebration as it does not worship any idol. Surya Devta and his sister Chatthi Maa are worshipped with gratefulness for being the source of all life. Sun God is worshipped during the sunrise and sunset. People mostly go to a nearby water body, stand in the water and offer their respects to the rising and setting sun. On the day of Surya Shashthi 2019 of Chhath Parva, we give you the sunrise and sunset timings of the day. Happy Chhath Puja 2019 Images and HD Wallpapers for Free Download: WhatsApp Messages, Chhath Puja Pictures, Greetings, SMS and Wishes to Send Everyone.
Sunset Sunrise Timings Today in Different Parts of India
| | | |
| --- | --- | --- |
| City | Sunrise | Sunset |
| Delhi | 06:33 AM | 17:35  PM |
| Mumbai | 06:39 AM | 18:05 PM |
| Ranchi | 05:54 AM | 17:09 PM |
| Patna | 05:57 AM | 17:07 PM |
| Varanasi | 06:06 AM | 17:16 PM |
While offering their respects to the Sun God and Chhati Maa, people also sing songs of praises and recite prayers. Folk songs and legends are told to those gathered. People observe a strict fast that goes on for 36-hours, without the intake of any food or water. They break their fast only after worshipping the Sun God. Witnessing the rising and setting sun is considered very auspicious so we hope the above timings help you to decide when you should be visiting the Chhath Ghat. We wish you all a very Happy Chhath Puja!