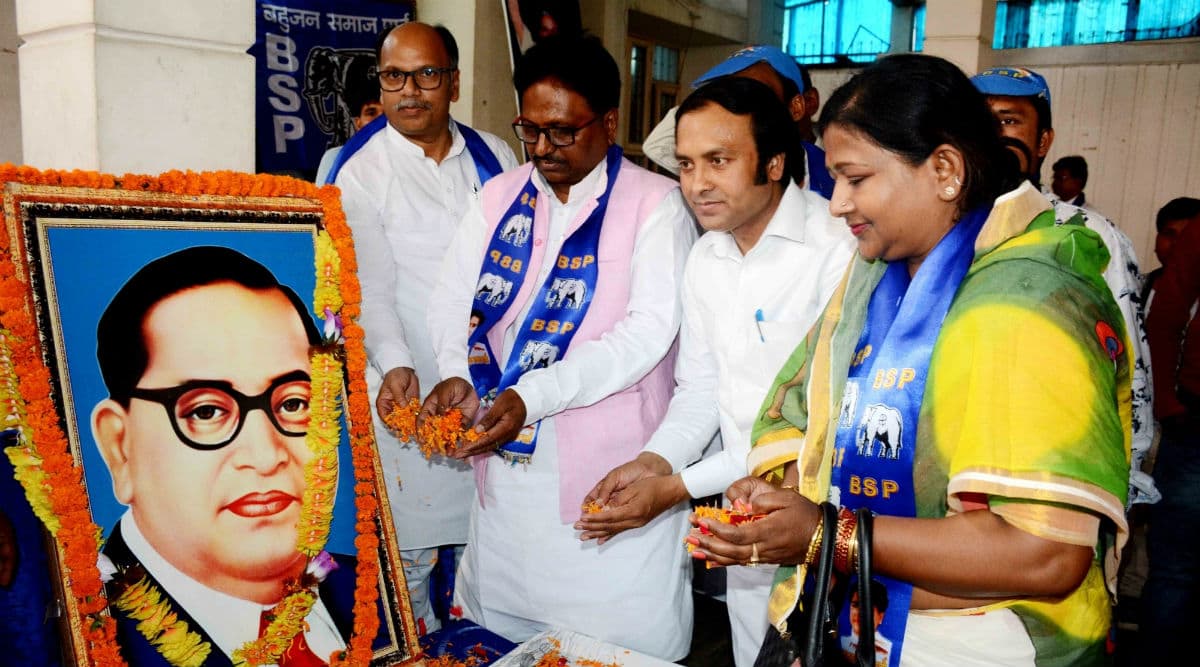 Dr Bhim Rao Ambedkar, the architect of the Indian Constitution, along with nearly 6,00,000 followers, gave up Hinduism and embraced Buddhism on the occasion of Ashoka Vijayadashami on October 14, 1956, at Deekshabhoomi. Even though the iconic conversion took place on October 14, Dhammachakra Pravartan Din, which marks the event, is observed on Ashoka Vijayadashami (Dussehra) every year. Dhamma Chakra Pravartan Din 2019 Images and Marathi Status for Dussehra: WhatsApp Stickers, Greetings, Quotes, SMS and Wishes to Send on Dhammachakra Pravartan Day.
To commemorate Dhammachakra Pravartan Din, thousands of Neo-Buddhists and Dalits gather at Deekshabhoomi, a sacred monument of Navayana Buddhism where Dr BR Abmedkar converted to Buddhism. The mass conversion led by Ambedkar at one place was the first-ever of its kind in history. Ambedkar chose to convert as he was aghast by the caste system deeply-rooted in the Indian society. Subho Bijoya Dashami Greetings in Bengali: WhatsApp Stickers, Best Vijayadashami 2019 Wishes, Happy Bijoya HD Images, GIFs, SMS, Status, Facebook Quotes to Bid Adieu to Maa Durga.
In 1935, Ambedkar declared that although he was born as a Hindu, he would not die as one. He started studying the doctrines of all the major world religions and eventually decided to embrace Buddhism. Along with Ambedkar, nearly 6 lakh followers of him abandoned Hinduism and embraced Buddhism. He selected Nagpur for his conversion ceremony because it was the homeland of 'Nag' people who embraced Buddhism.
The Dhammachakra Pravartan Din marks the mass conversion led by Ambedkar. On this day, Neo-Buddhists and Dalits gather at Deekshabhoomi and pay tributes to Dr Ambedkar.