Jagannath Rath Yatra also called as Rathyatra, the Chariot festival begins today in Odisha. Lakhs of devotees gather at the Jagannath Puri temple to witness the procession of Lord Jagannath, Lord Balabhadra and Devi Subhadra. The procession heads to the Gundicha temple. The Ratha Yatra is an annual journey of the three deities and is a very significant day for all the devotees. Other than Odisha the Rathajatra is also held in the states of Jharkhand, West Bengal and other East Indian states. While it is a particularly Odia festival, people all over the country who are devotees of Lord Jagannath exchange wishes and pictures of the Lord to pass on their greetings. On this Jagannath yatra 2019, we give you a beautiful collection of Lord Jagannath Images, messages and wishes along with Facebook photos and SMS to pass on the Happy Rath Yatra greetings. Lord Jagannath Rath Yatra 2019 HD Images and Wishes: WhatsApp Stickers, Messages, Status, Facebook Photos, SMS to Wish Happy Rath Yatra.
Lord Jagannath Yatra is a very significant festival which goes on for 9 days. The procession begins in the morning and devotees volunteer to pull the chariots across the route to the shrine of Devi Gundicha. Over a million Hindu pilgrims gather to be a part of the procession each year. Other than religious origin, the Jagannath Yatra also has a community heritage, social sharing and cultural significance for all the organisers. Even if you are unable to attend the Jagannath Yatra starting today, we give you some Lord Jagannath Images, messages and wishes to pass on or share on your social media. Jagannath Rath Yatra 2019 Live Streaming: Watch Live Telecast of Chariot Festival From Odisha's Puri.
 Lord Jagannath Images and Messages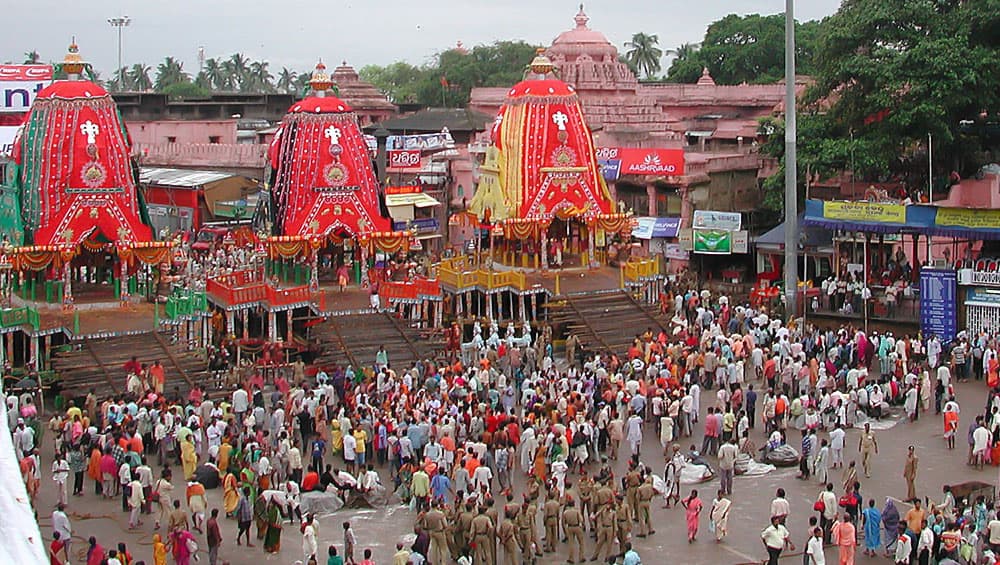 Happy Jagannath Yatra 2019!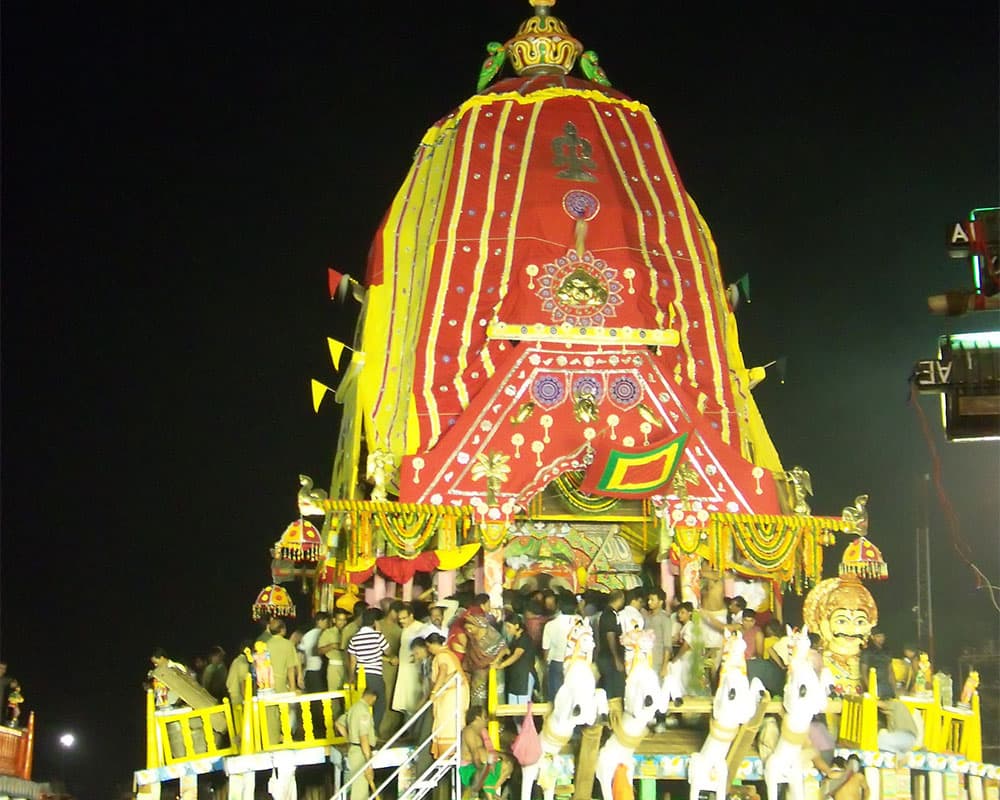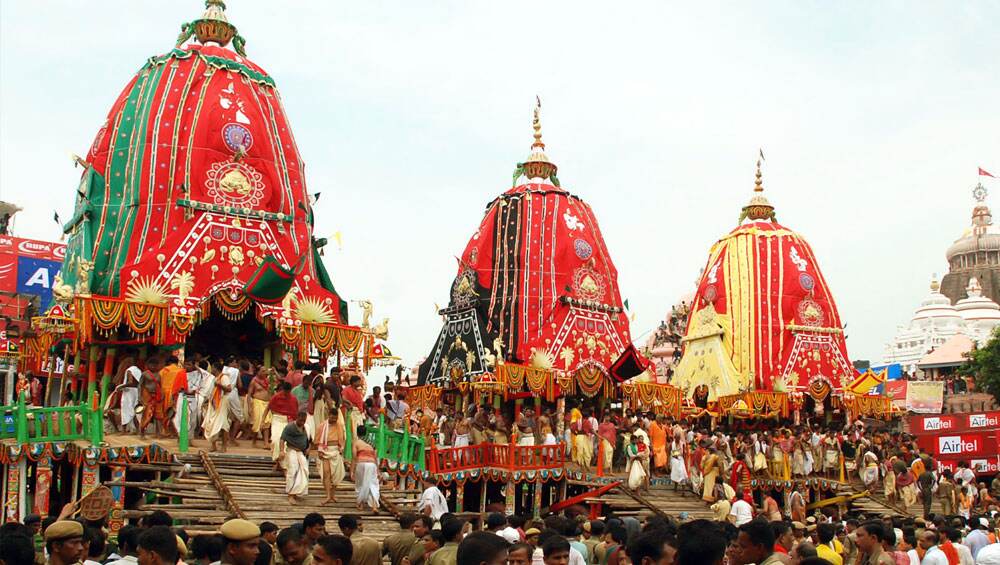 Jai Jagannath! Happy Jagannath Yatra 2019!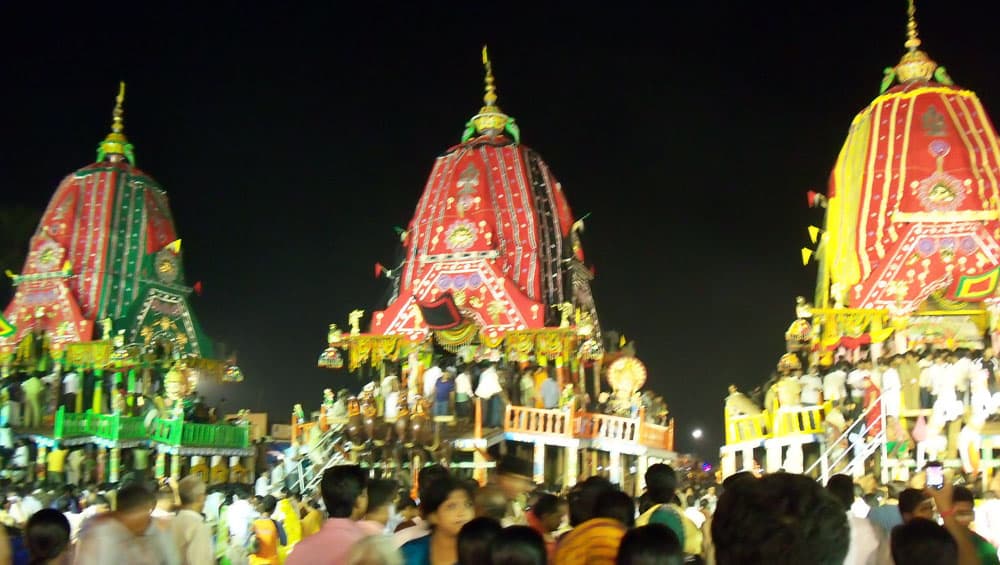 With the blessings of Lord Jagannath, may our country scale new heights of growth. May every Indian be happy and prosperous. Jai Jagannath!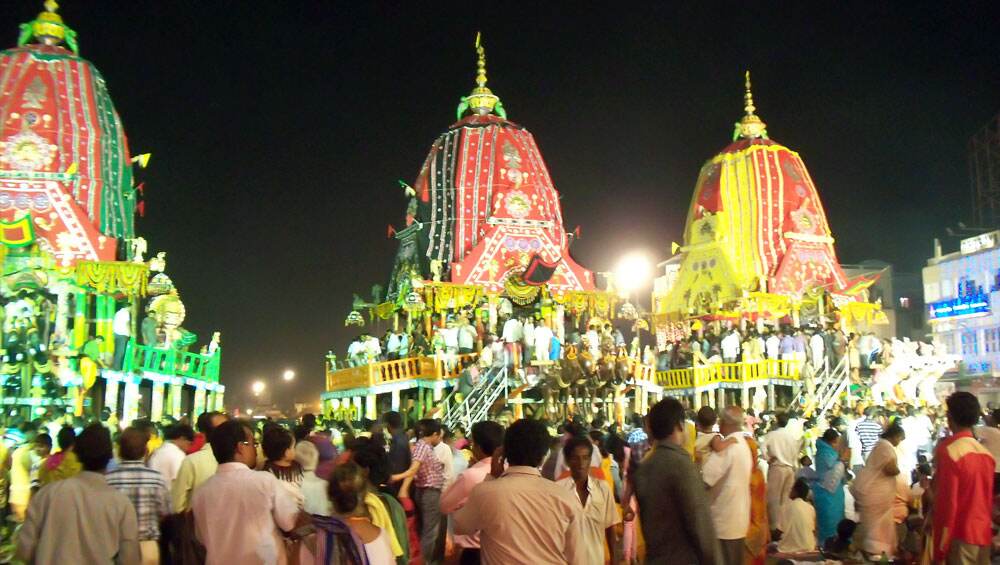 May Mahaprabhu Jagannath bless you and your family with joy and happiness on this holy occasion of Rath Yatra.
Here's a Video of Lord Jagannath Wishes and Messages:
You can exchange these images and pass on your blessings and messages on this auspicious day. We wish all devotees a very Happy Rath Yatra 2019!
(The above story first appeared on LatestLY on Jul 04, 2019 12:25 PM IST. For more news and updates on politics, world, sports, entertainment and lifestyle, log on to our website latestly.com).