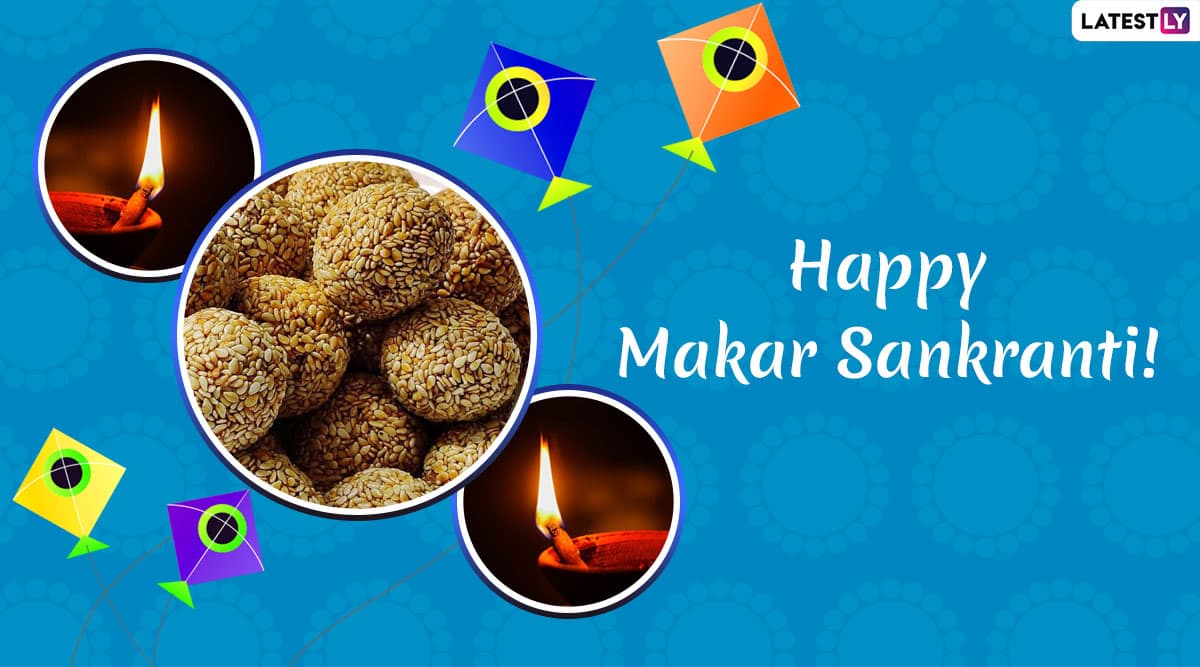 Makar Sankranti is celebrated in grandeur style and high spirits in India every year on January 14, but due to the correlation of the Hindu calendar, Makar Sankranti 2020 will be observed on 15 January this year. Makar Sankranti is dedicated to the Sun God. People, across religious lines, enjoy and celebrate this festival, especially the Hindu community. People send Makar Sankranti wishes in Hindi on WhatsApp, Facebook, and other social media apps. If you are searching for amazing Makar Sankranti 2020 greetings and messages in Hindi, then you have landed on the right webpage. We have also added a direct link to download Happy Makar Sankranti 2020 WhatsApp Stickers online for free. Makar Sankranti 2020 Date and Shubh Muhurat: History, Significance and Celebrations Associated With This Auspicious Hindu Festival. 
People share the latest Hindi Makar Sankranti 2020 wishes and greetings through text messages, picture messages, GIFs, videos, etc. with their friends, family, relatives, employees, colleagues on this festive occasion. Also, they can share Makar Sankranti greetings in the form of WhatsApp stickers and Hike stickers, which have become much popular recently with the variety they offer.
People can also send across popular 2020 Makar Sankranti festive greetings in Hindi via WhatsApp messages, Hike messages, Instagram posts, Facebook statuses, among other popular messaging apps. It will be a nice thing to reconnect with your loved ones on these festive days and share greetings with them. 
If you are looking at some of the best Hindi Makar Sankranti wishes and greetings 2020, then you need not worry, as we have covered your back. We at LatestLY bring you the top and trending Makar Sankranti messages in Hindi which you will love to share with your dear ones on this auspicious day.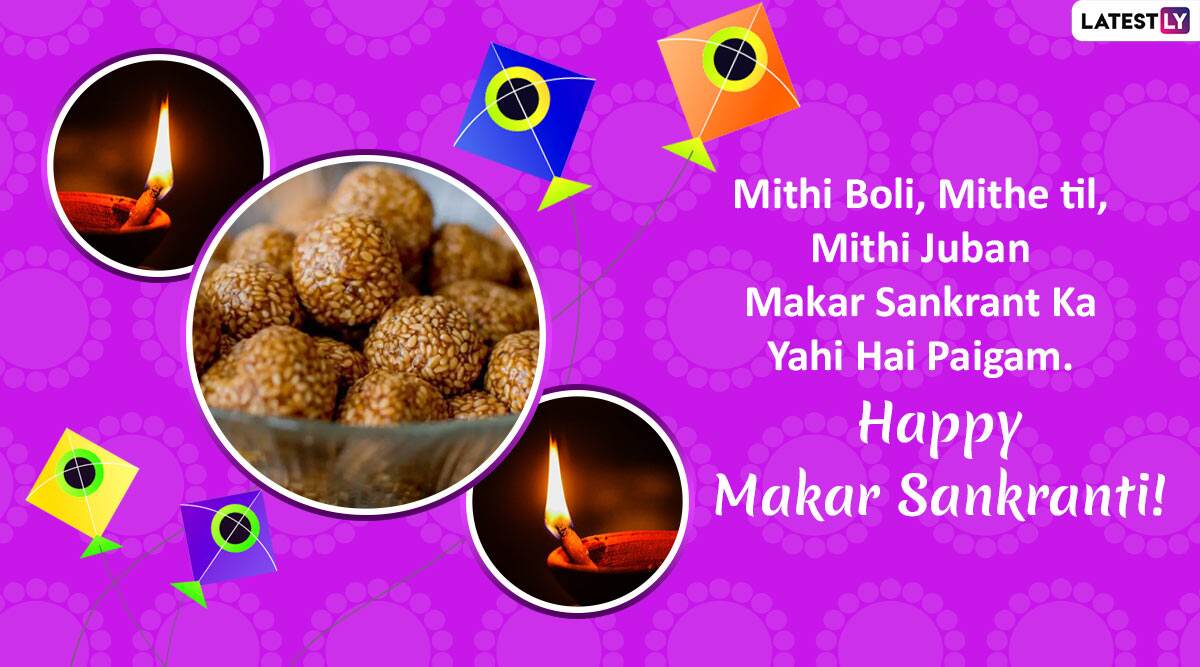 WhatsApp Message Reads: Mithi Boli, Mithe til, Mithi Juban Makar Sankrant Ka Yahi Hai Paigam. Happy Makar Sankranti!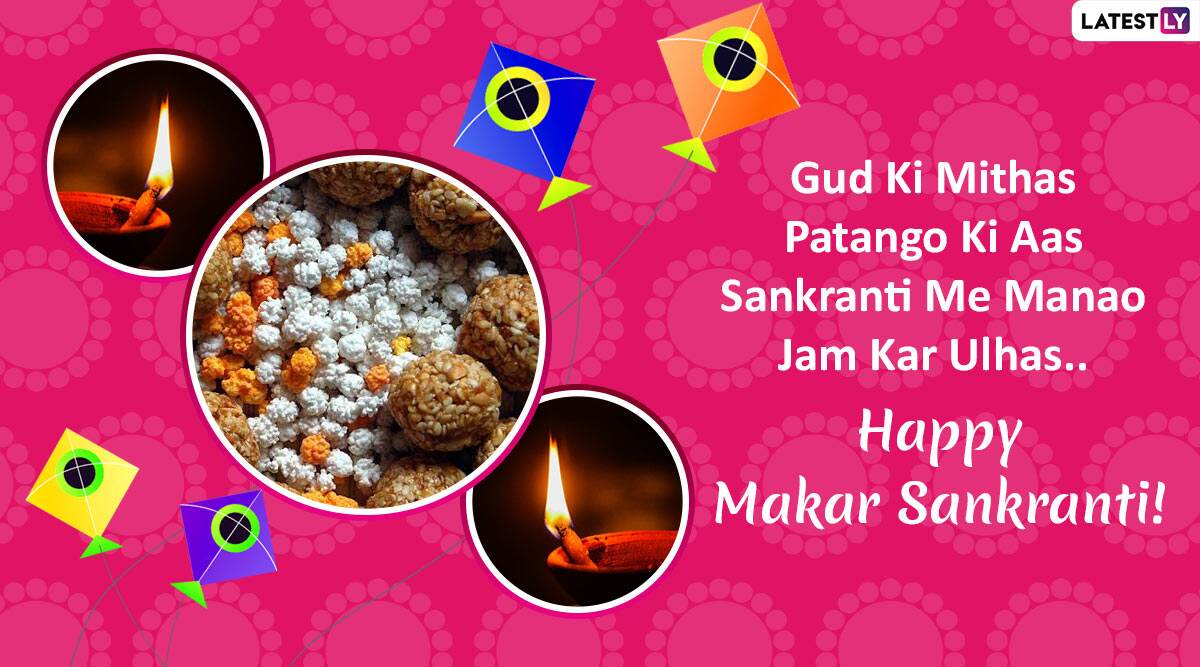 WhatsApp Message Reads: Gud Ki Mithas Patango Ki Aas Sankranti Me Manao Jam Kar Ulhas.. Happy Makar Sankranti!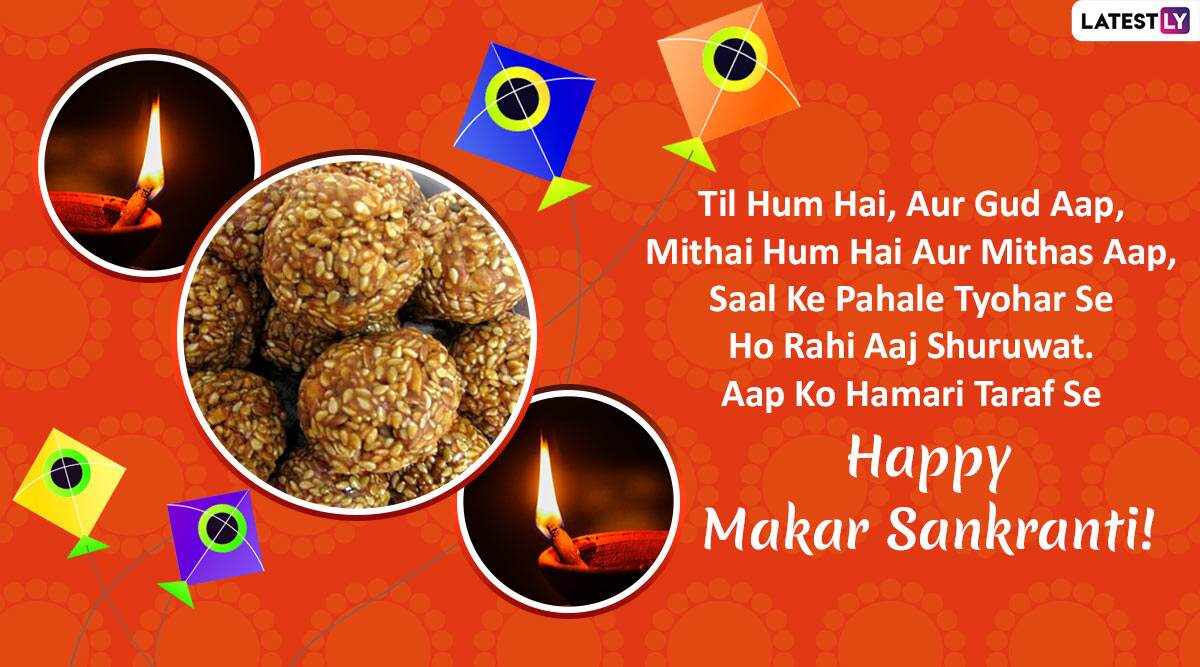 WhatsApp Message Reads: Til Hum Hai, Aur Gud Aap, Mithai Hum Hai Aur Mithas Aap, Saal Ke Pahale Tyohar Se Ho Rahi Aaj Shuruwat. Aap Ko Hamari Taraf Se Happy Makar Sankranti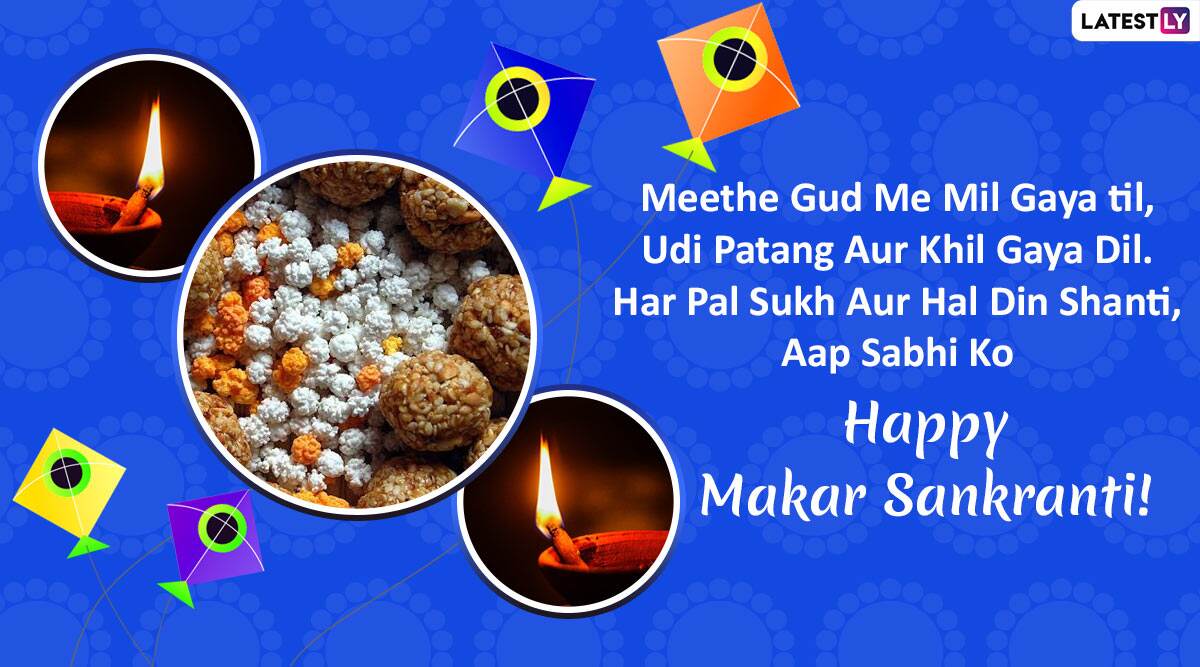 WhatsApp Message Reads: Meethe Gud Me Mil Gaya til, Udi Patang Aur Khil Gaya Dil. Har Pal Sukh Aur Hal Din Shanti, Aap Sabhi Ko Happy Makar Sankranti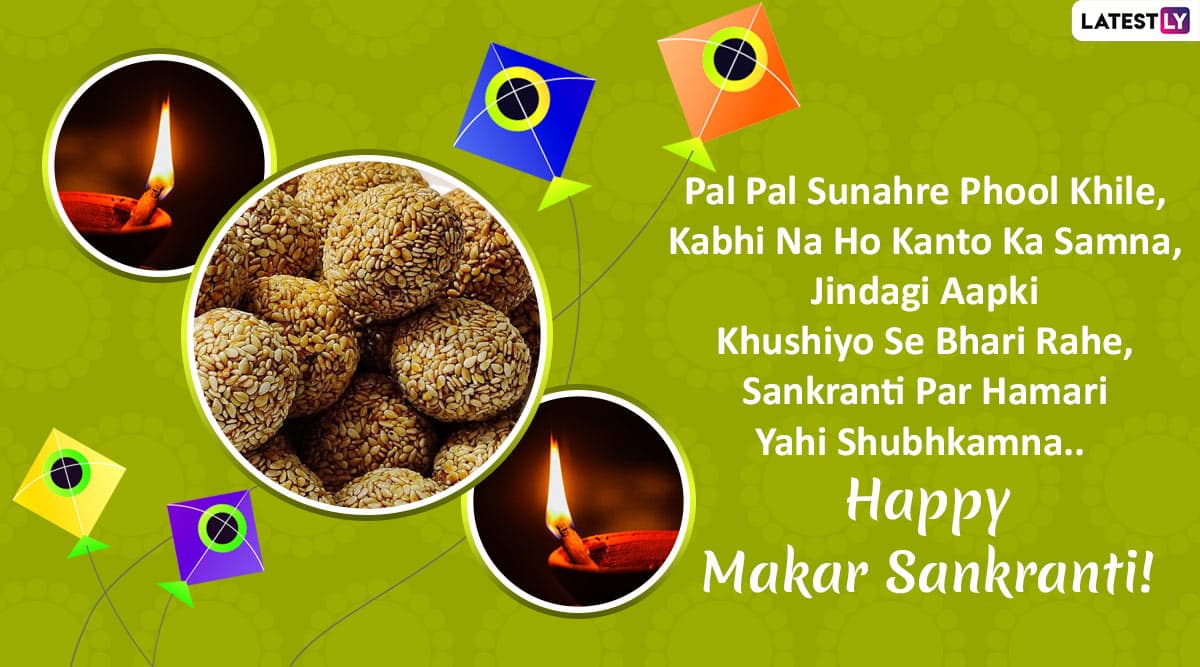 WhatsApp Message Reads: Pal Pal Sunahre Phool Khile, Kabhi Na Ho Kanto Ka Samna, Jindagi Aapki Khushiyo Se Bhari Rahe, Sankranti Par Hamari Yahi Shubhkamna.. Happy Makar Sankranti
How to Download Makar Sankranti 2020 WhatsApp Stickers?
Android phone users can easily visit the Play Store app to download Makar Sankranti 2020 WhatsApp stickers. You can also click here, to visit the WhatsApp stickers online page in the app.
The festival of Makar Sankranti is also known as Magha, Maghi, Bhogi, or Mela in different popular cultures. Many people would be surprised to know that Makar Sankranti is observed based on the solar cycle, unlike other major Hindu festivals which are based on lunar cycles. A holiday is observed in a few states on the day of Makar Sankranti. People fly kites, indulge in folk songs, organise feasts, lit bonfire, and even dance while enjoying the festivities in high spirits. As January 14-15 nears, people have geared up for Makar Sankranti already, as they also prepare a lot of traditional sweets beforehand.
We at LatestLY wish you and your family a very "Happy Makar Sankranti 2020", and hope you would love to share the above festive greetings with on this auspicious day.