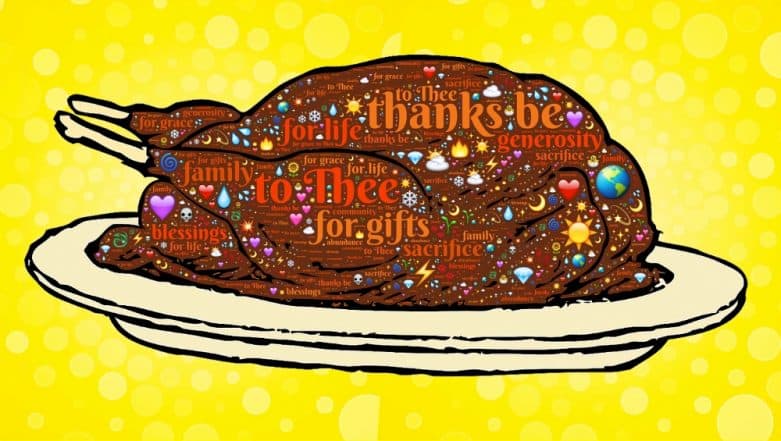 The first thing that comes to our minds on hearing the word 'Thanksgiving' is – feasting. And it is followed by visuals of delectable turkey that is the centrepiece of a traditional Thanksgiving Day meal. This is the day one thanks to the almighty for all the little joys of their lives. Having a meal that is well prepared and abundantly enjoyed family and friends is what one lives for. It is above and beyond all the successes, achievements and glories of the world. As we celebrate Thanksgiving 2018 on November 22, we have a compilation of quotes, both inspirational and funny that you can either use as captions for your Instagram posts or share it with friends and family members. The list also contains some beautiful Happy Thanksgiving Day images and wallpapers of families gathering for turkey supper, along with Thanksgiving 2018 WhatsApp stickers that you will absolutely love to share with everyone. Happy Thanksgiving 2018 Wishes & Photos: Best WhatsApp Stickers & Messages, SMS, Facebook Status, GIF Image Greetings to Express Gratitude to Your Loved Ones.
Thanksgiving Day is a national holiday celebrated prominently in the United States of America and Canada. Some parts of the Caribbean islands, and Liberia also celebrate the special occasion that was observed as a day to thank the Almighty for the blessing of the harvest and of the preceding year. A beautiful tradition, isn't it? It is commemorated with families and friends celebrating the big day together with fine-dining and drinking. Expressing gratitude and being thankful to God for his blessing marks the real Thanksgiving Day celebrations. Thanksgiving Memes 2018: These Memes Will Make You ROFL While Your Drool Thinking of Roast Turkey.
It is believed that the "First Thanksgiving" was celebrated in October 1621. Thanksgiving Days are celebrated on different days in different nations. While in the United States, it is observed on the fourth Thursday of November and in Canada on the second Monday of October. In 2018, Americans are celebrating Thanksgiving Day on November 22, as Canadians celebrate on October 8 and Germans observe on October 1.
On the occasion of Thanksgiving Day 2018, here's a lovely selection of free Thanksgiving pictures, wishes and quotes that are ready to download for free. You will find Thanksgiving images that perfectly showcase the holiday season, traditional Thanksgiving dinner photos, and more.
Inspirational Thanksgiving 2018 Quotes 
"Be Thankful for What You Have; You'll End Up Having More. If You Concentrate on What You Don't Have, You Will Never, Ever Have Enough."- Oprah Winfrey.

"Pride Slays Thanksgiving, but a Humble Mind Is the Soil Out of Which Thanks Naturally Grow. A Proud Man Is Seldom a Grateful Man, for He Never Thinks He Gets As Much As He Deserves." – Henry Ward Beecher.

"He Who Thanks but With the Lips Thanks but in Part; the Full, the True Thanksgiving Comes From the Heart." – J.A. Shedd.

"Not What We Say About Our Blessings, but How We Use Them, Is the True Measure of Our Thanksgiving." – W.T. Purkiser.

"Thanksgiving Is One of My Favorite Days of the Year Because It Reminds Us to Give Thanks and to Count Our Blessings. Suddenly, So Many Things Become So Little When We Realize How Blessed and Lucky We Are." – Joyce Giraud.
Happy Thanksgiving 2018 WhatsApp Stickers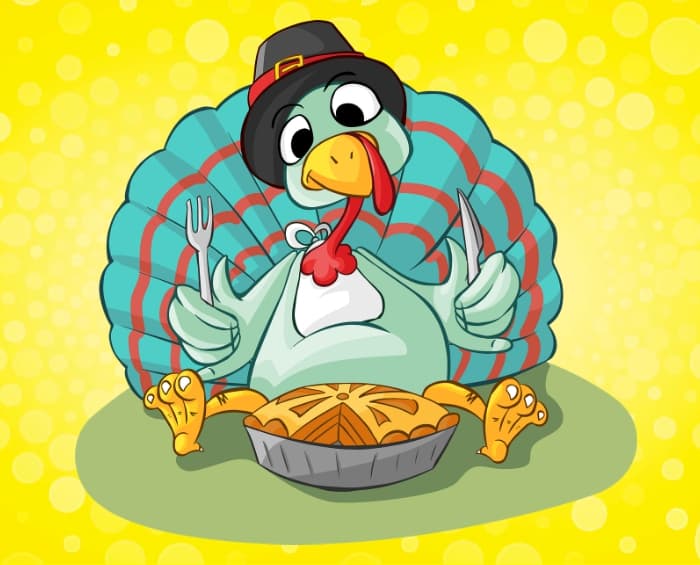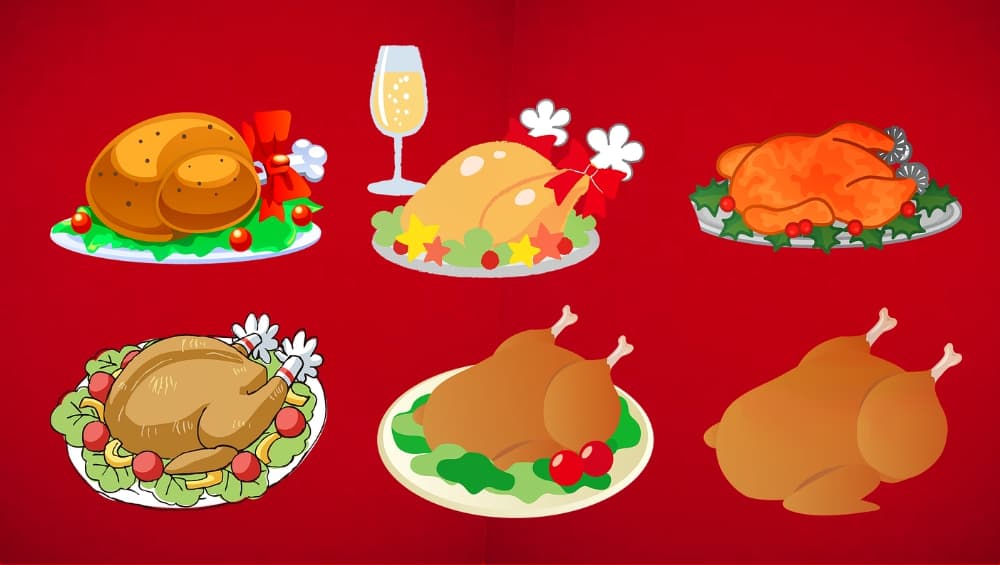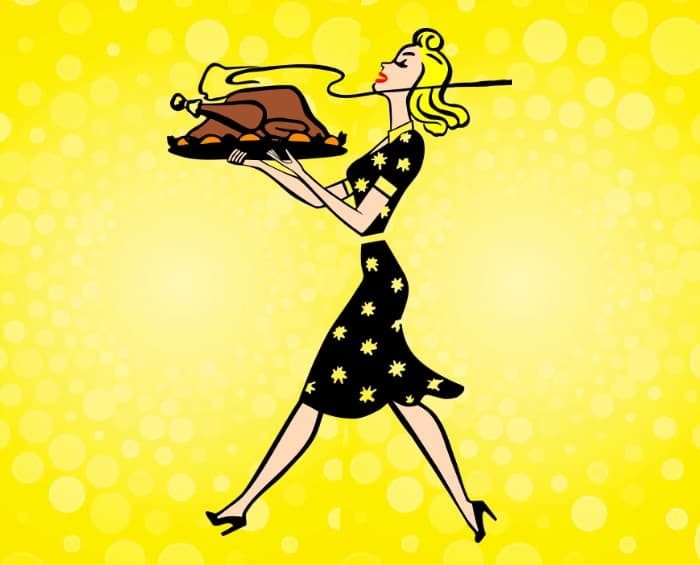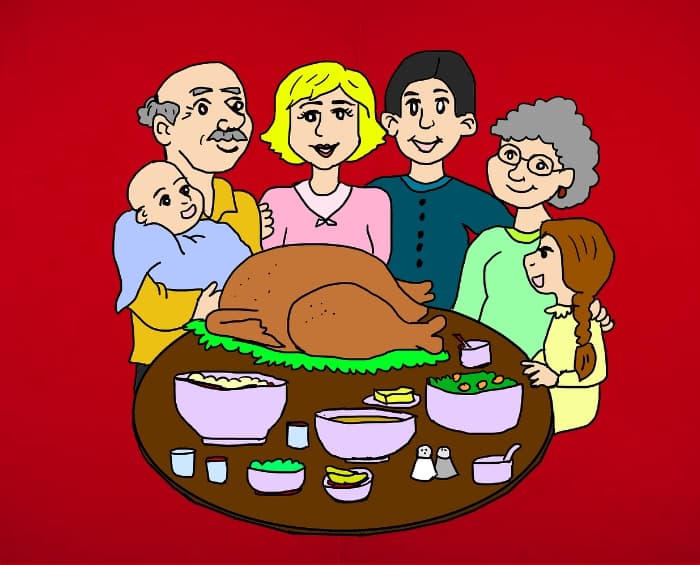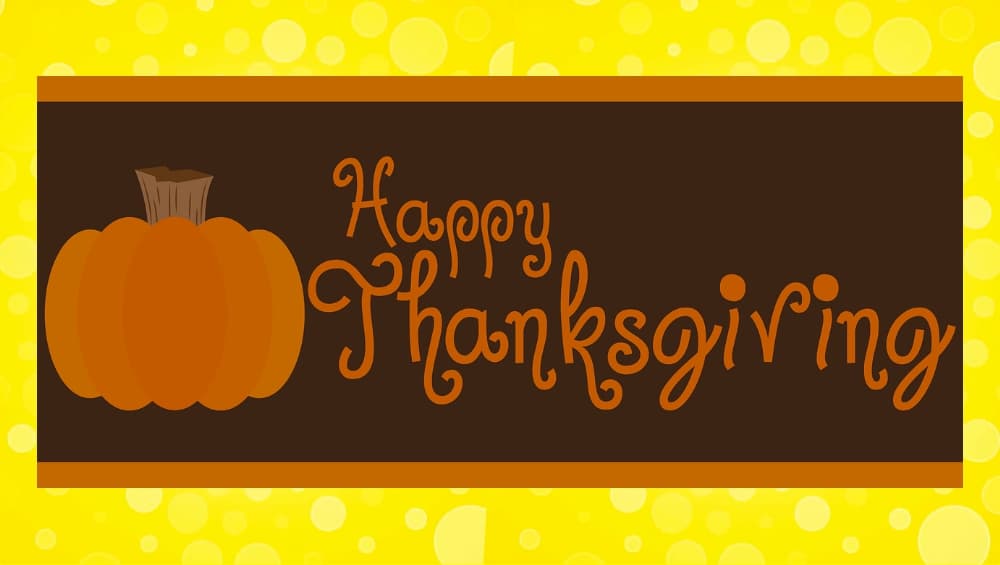 Funny Thanksgiving Quotes for Thanksgiving Day Dinner
I Like Football. I Find It's an Exciting Strategic Game. It's a Great Way to Avoid Conversation With Your Family at Thanksgiving. – Craig Ferguson.

The Thanksgiving Tradition Is, We Overeat. 'Hey, How About at Thanksgiving We Just Eat a Lot?' but We Do That Everyday Oh. What If We Eat a Lot With People That Annoy the Hell Out of Us? – Jim Gaffigan.

I'm Looking Forward to Seeing Pie This Thanksgiving More Than Members of My Own Family. – Damien Fahey.

Thanksgiving Is the Day Men Start Getting in Shape, to Play Santa Claus. – Melanie White.

On This Thanksgiving Day, Let Us Be Grateful That We Were Not Born Turkeys. -Anonymous.

It Took Me Three Weeks to Stuff the Turkey. I Stuffed It Through the Beak. – Phyllis Diller.

What Does an English Turkey Say to Another English Turkey on Thanksgiving Morning? To Be or Not to Be Roasted, That Is the Question.
Thanksgiving Day 2018 Images and Wallpapers in HD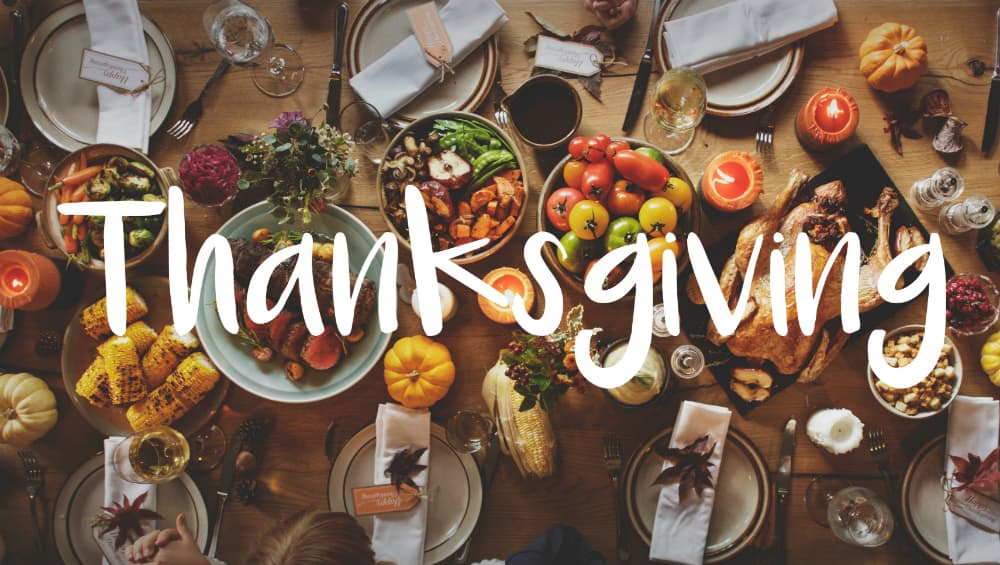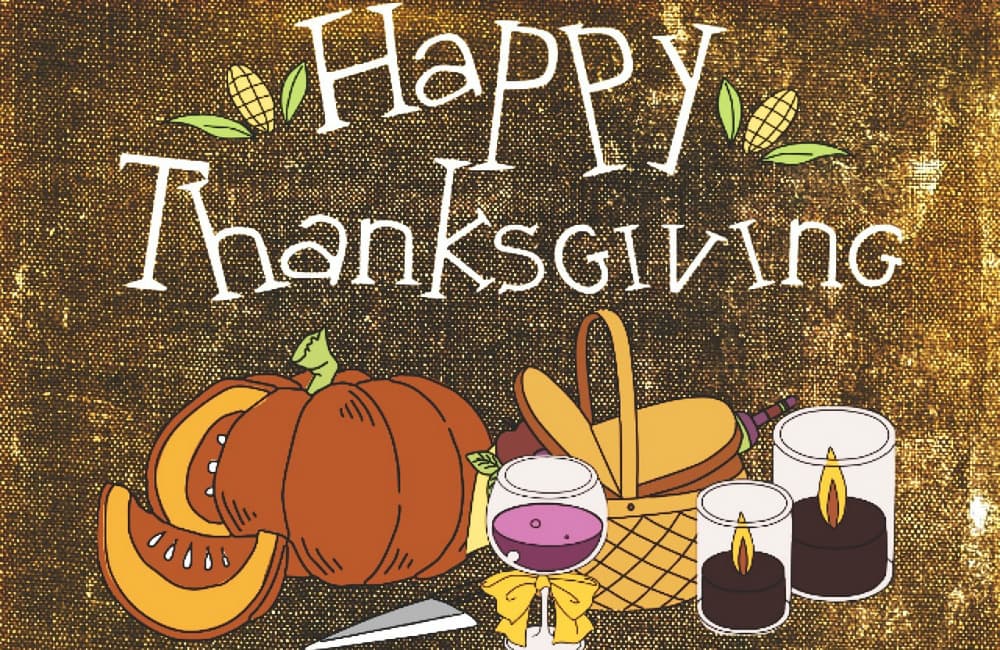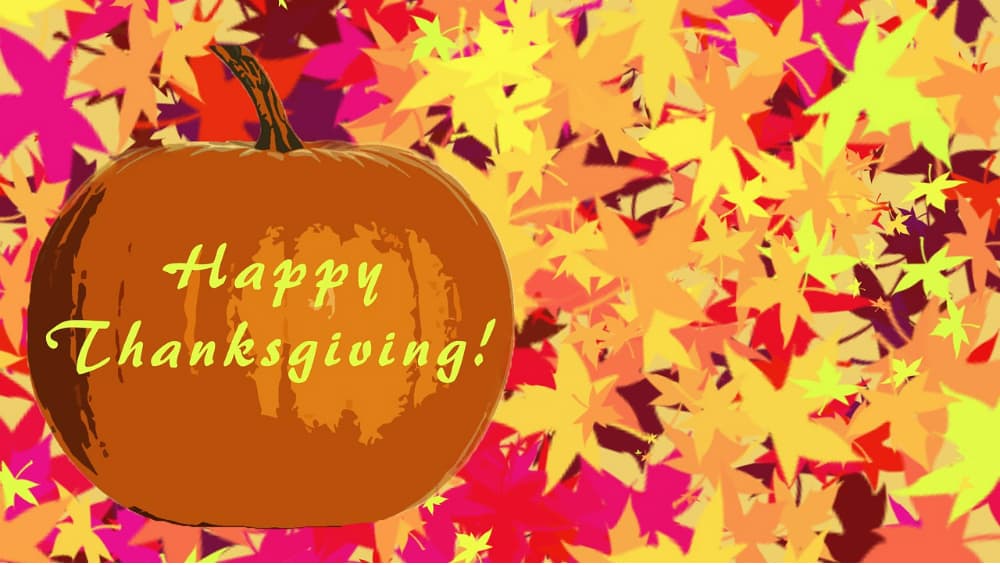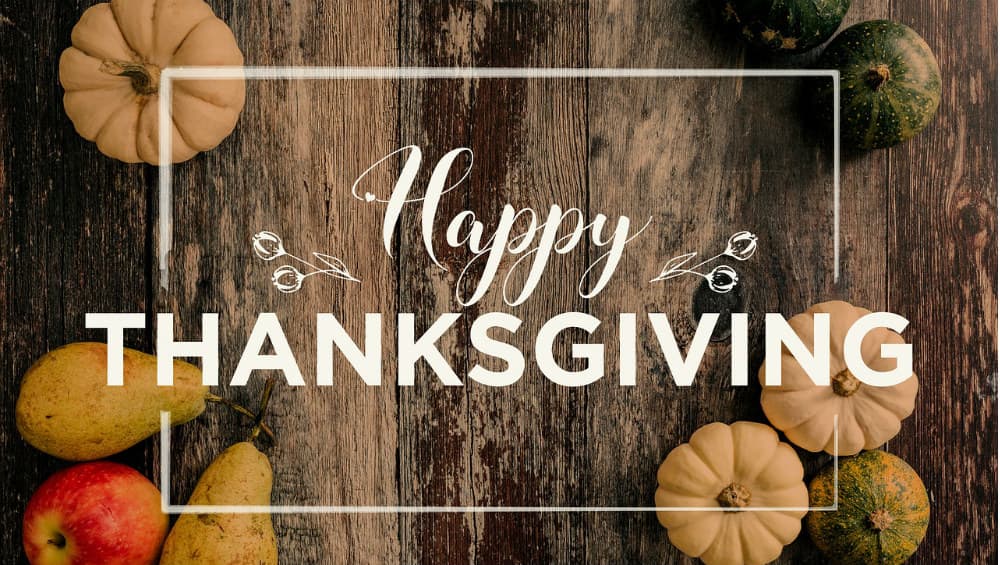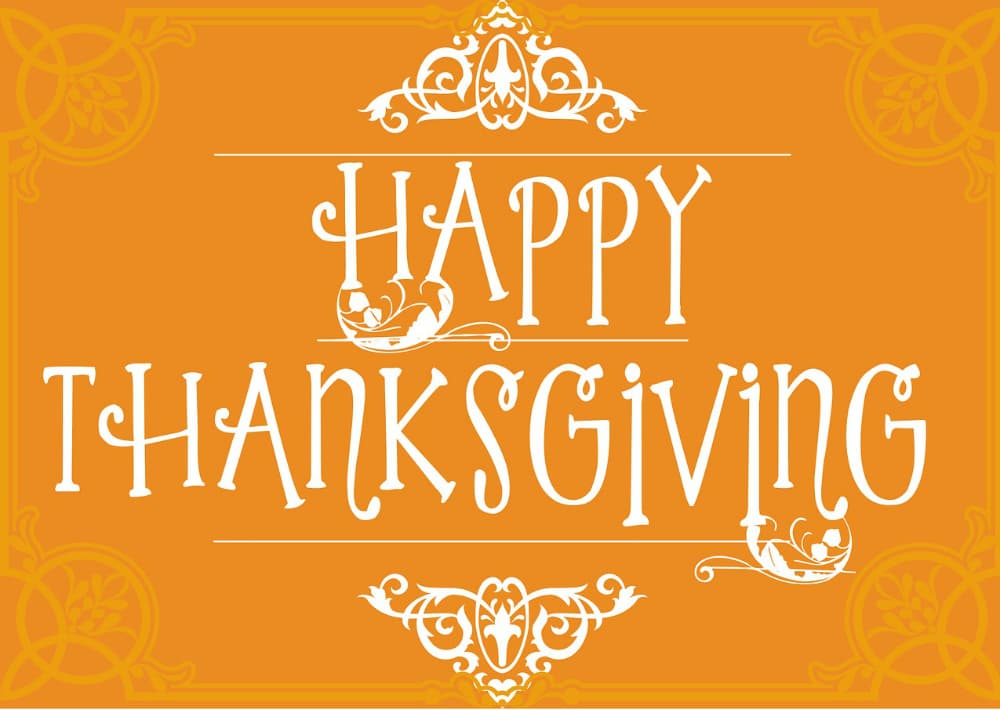 So that was an extensive collection of Thanksgiving dinner photos, Happy Thanksgiving Day WhatsApp stickers, images, greetings, messages, quotes and wishes. Go ahead and celebrate one of America's most treasured and loved festivals this Thursday!