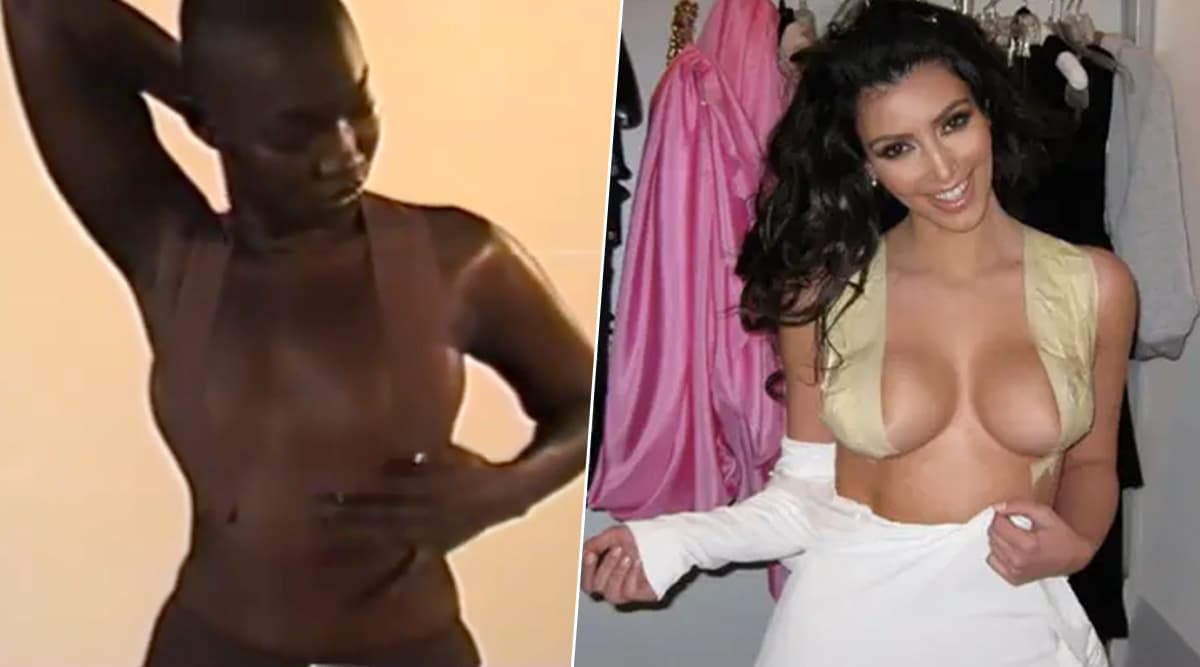 Remember back in 2016 when Kim Kardashian shared with us the most bizarre(yet mind-blowing) boob styling tip via her app? The perfect cleavage-enhancing tip (that also for a while looks like it will rip off your nipples) included using body tape to hold your breasts. Well, now you can buy a more professional and effective version that you can buy online for $36 (2,580.75 Indian Rupee). The usage of tape is to cover your nipples and to prevent it from sagging, without using a bra it gives you the perkiest cleavage while you plan on wearing plunging necklines or backless dresses.
In 2016 she was quoted saying, "I definitely had to share my tape secret with you guys. It's my trick to having perfect cleavage in photos." However, as soon as the news broke out YouTubers and Beauty influencers began to use duct tape or whatever they found to enhance their breast but now SKIMS by Kim Kardashian has designed an effective body tape.  "SKIMS Tonal Body Tape" that is "engineered with slight stretch to move with your body and provide the ultimate support", is now launched by Kim K.
Watch Video:
In the past, the snap shows Kardashian smiling with masking tape stuck on her breasts, had gone viral. She had also confessed that she's "used everything from duct tape to packing tape to masking tape". She also had shared with her fans that she though the best I found was gaffers tape because it sticks the best! Her fans couldn't be happier because now a more professional version is available online.