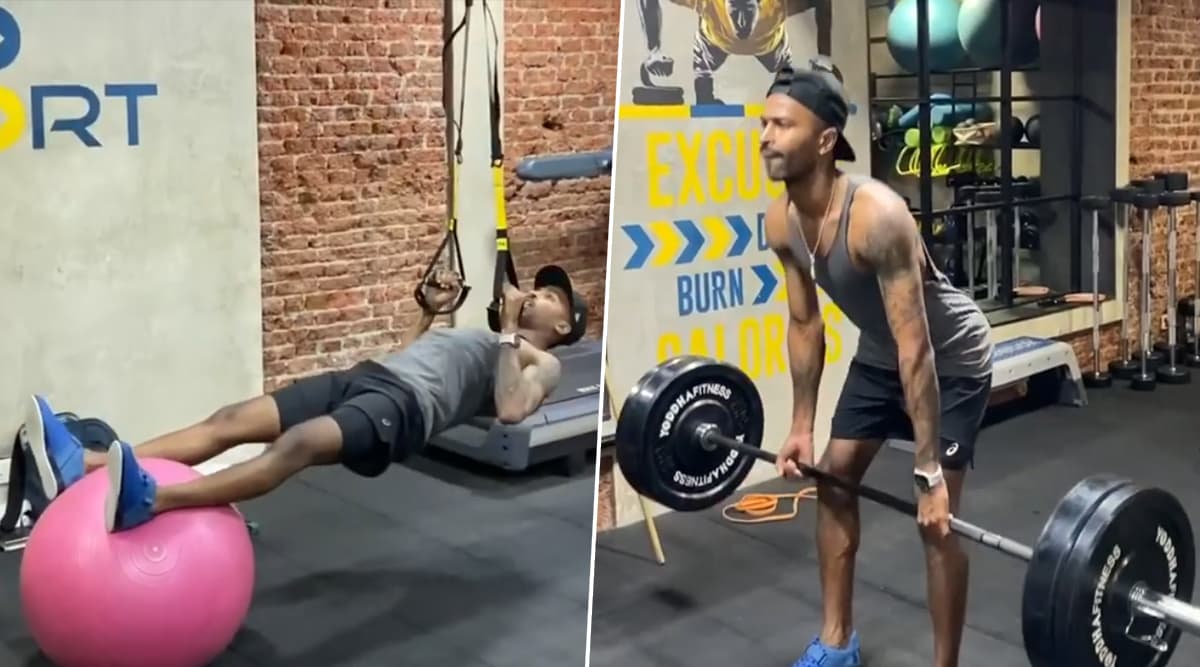 Indian team all-rounder Hardik Pandya shares his exercising video on Instagram which hints his return to International Cricket. In this video, the 26 years old Hardik Pandya can be seen doing rehab exercises for strengthening his lower back. Pandya has been out of action for quite some time due to lower back injury. He was last seen in action during India vs South Africa T20I series in September, 2019. Hardik Pandya Recuperates From Back Injury With Leisure Time at Beach, Shares Picture Wearing Versace Bathrobe.
Hardik Pandya underwent back surgery in London in October this year. The junior Pandya suffered acute lower back injury last year during Asia Cup, however, he recovered himself to play in Indian Premier League Season 12 and Cricket World Cup 2019. Hardik has been suggested to stay 12-16 weeks out of cricketing action after the surgery. However, looking at his rehab exercises, it seems that he is all set to make a quick return. In the below video, Hardik Pandya can be seen doing a lower back extension with Bosu ball support, deadlift, recline pull-up by TRX and other workouts to strengthen up his leg muscles. Hardik Pandya Injury Update: Indian All-Rounder Back to Training, Says 'No Better Feeling Than to Be Back on the Field' (Watch Video)
Hardik Pandya Strengthening His Back 
View this post on Instagram
Hardik Pandya plays for Mumbai Indians in Indian Premier League. Looking at the way he is posting his rehab training videos, he is most likely to play in the upcoming season of IPL. The junior Pandya has played only two T20I games against South Africa after the conclusion of ICC CWC 2019, however, his senior brother Krunal Pandya played last during India vs Bangladesh T20I series 2019.