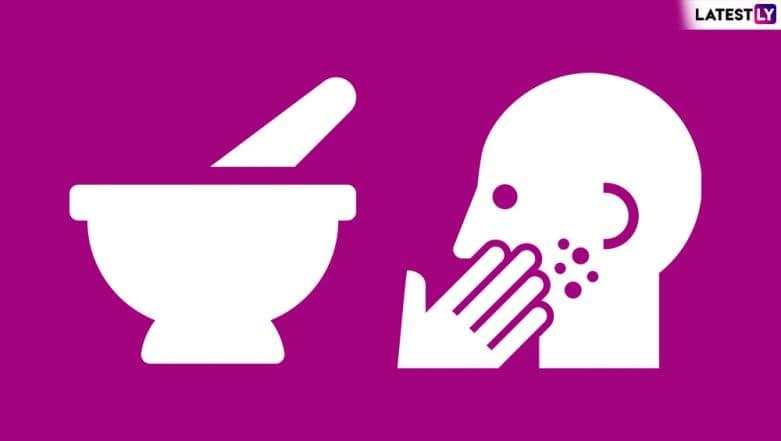 Summer is about to arrive but stay prepared for various skin related issues. As the heat of the sun becomes very harsh on our skin, it results in problems like sunburn, suntan, acne, pimples, spots and other skin infections. Before we know it, we are lining up outside the dermatologist's office, hoping for a cure. Here we are with this week's home remedy to heal your skin from summer-related problems. Scroll down to explore different ways by which you can use apple cider vinegar to make your skin flawless. Best Foods for Clear Skin: 8 Nutrient-Rich Superfoods for Glowing Skin.
What is Apple Cider Vinegar and how it benefits skin?
Apple cider vinegar (ACV) is made when apple cider is fermented with yeast and other helpful bacteria. This fermentation process creates a compound in the vinegar called acetic acid, which is well known for its antibacterial and antifungal properties.
ACV improves the appearance and health of your skin due to the presence of acetic and citric acid. Research has shown that acetic acid is antifungal and antimicrobial, if used topically then it clears bacteria which may be related to skin conditions such as acne, rosacea and eczema. On the other hand, citric acid is alpha hydroxy acid used to increase skin cell turnover and have been proven to decrease wrinkles and age spots.
According to a study published in January 2014 in Biomolecules & Therapeutics, Apple Cider Vinegar is high in pectin, a polysaccharide that occurs naturally in apples and may play a role in improving the skin's barrier.
5 Different skin treatment by using ACV
1. Prevent Acne and Pimples
Apple Cider Vinegar contains an antibacterial and antifungal substance, which helps in keeping your skin pores bacteria, oil and dust free.
How to use:
Mix apple cider vinegar with filtered water in a bowl.

Soak a cotton ball in the solution and apply it on the affected skin.

Leave it for 10 minutes and then wash it off with warm water.

Reapply a few times daily for a few days to see the result.
2.Heals Sunburn
Apple cider vinegar is known to cure sunburns. It helps to soothe the pain and make the healing process fast.
How to use:
Mix half a cup apple cider vinegar with 4 cups of water.

Douse a washcloth with the solution and apply to sunburned skin.

Massage it for a while.

Repeat this several times daily for a few days until your condition improves.
3. Soothe and Exfoliate skin
The presence of alpha hydroxyl acid in ACV removes the dead skin cells and reveals healthy new skin cells.
How to use:
Pour some apple cider vinegar in a bathtub of warm water.

Be in there for 15-20 minutes.

Allow the protective acid to soak into your skin.

Follow this routine to maintain the pH levels of your skin.
4. Skin Toner
Astringent properties IN ACV helps in increasing the blood flow to the skin and minimise the pores, a great remedy for the ones with oily skin. It also regulates the pH level of your skin.
How to use:
Mix apple cider vinegar with filtered water.

Apply the solution on your skin using cotton ball.

Leave it for few minutes, and then rinse it off with cool water.

You can use it once or twice a day as per your need.
5. Remove Age Spots And Fights Wrinkles
Apple cider vinegar also helps in removing the age spots and minimises fine lines and wrinkles due to the presence of alpha hydroxyl acid.
How to use:
Dab a little apple cider vinegar on a cotton ball and apply it directly on the age spot and wrinkles.

Leave it for 30 minutes and then wash it off with cool water.

Follow this routine twice daily for 6 weeks and you will see the difference.
Now you can maintain healthy skin without spending exorbitantly on cosmetics. Always remember that apple cider vinegar like other vinegar is like acid to your body. Don't drink it straight up and also never apply it directly on your skin. Please ensure that you dilute ACV by adding one or maybe two tablespoons of water before you use it internally or externally.
(This article is written for an informative purpose and should not be substituted for medical advice. Kindly consult your doctor before trying any tips.)