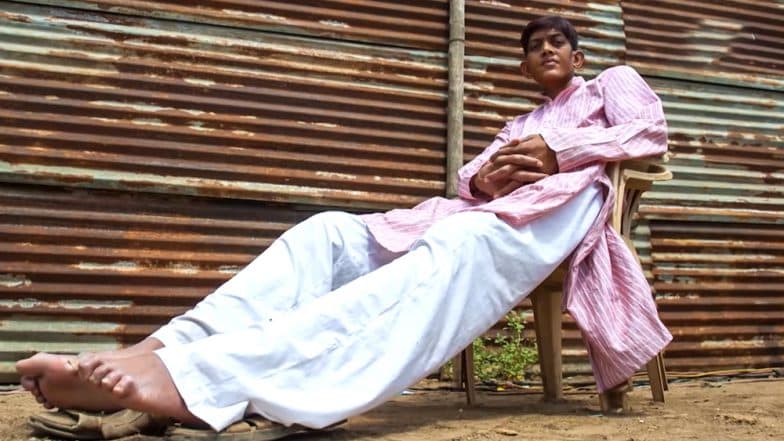 Dharmendra Pratap Singh, India's tallest man, is unwell and reportedly does not have enough money to cure his illness. Recent reports suggest that the Singh visited the Uttar Pradesh Chief Minister, Yogi Adityanath seeking financial help for the treatment. He further reported that the Chief Minister was not present, but his office assured him he be offered assistance on the need. There are also reports that the 45-year-old man might be registered in the Guinness Book of Records. But nothing has been confirmed as yet. Singh has many followers in the country. Let us know more about India's tallest man, his height and current medical condition. Besides, how short is he than the World's tallest man, Sultan Kösen? All the details are given below in this article.  World's Tallest Man and the World's Shortest Woman Come Together in Egypt for an Unusual Reason. 
Who is Dharmendra Pratap Singh?
Dharmendra Pratap Singh is from Meerut, Uttar Pradesh. He is a native of Pratapgarh district in the state. With its 8 feet height, Singh has registered his name in the Limca Book of Records and might even make it to the Guinness Book of Records. In 2015, he appeared in the headlines for his struggle to find love because of height. He also met the state's former CM Akhilesh Yadav stating that wherever he goes, people follow him to take selfies.
What is Singh's Height?
Singh's height is not yet officially measured by Guinness. But reports states he measures about 246 cm, which is 8 ft 1 inch tall. He is the tallest living Indian person.
How Short is He Than the World's tallest man, Sultan Kösen?
As confirmed by the Guinness World Records, Robert Wadlow from the United States of America is the tallest human in recorded history. Measured about 272 metres, Wadlow's height is 8 ft 11.1 inch. There is a 10-inch difference in the height between Singh and Wadlow. Currently, the world's tallest man is Sultan Kösen, who is 8 ft 2.82 inch. Singh is 1.81 inches shorter than Kösen.
Dharmendra Pratap Singh's Health:
The tallest man is in pain. Singh's hip bone is in a critical state, and he immediately needs surgery to replace it. As per reports, the replacement operation will cost him Rs 8 lakh, and he has to get operated in New Delhi. Singh is unable to manage the amount and hence asked help from the government.
The Yogi Adityanath government is yet to respond to Singh's plea. There is a lot of documentaries and reports being done featuring the 45-year-old, and he deserves the state's attention sooner. We only hope that Singh gets the required aid from the government and recovers soon.