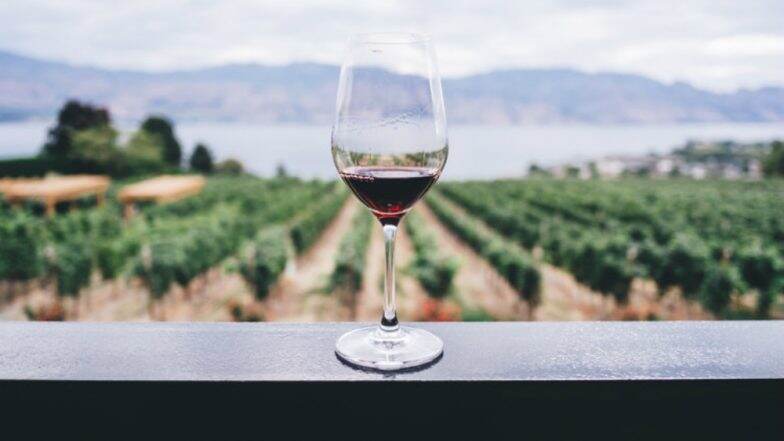 It is that time again to enjoy a glass of wine sitting in a camp gazing at the night sky with plates of delicious food, music pumping in the background. Yes, it is time for Sula Fest. A heavy dose of music and best wine flavours have all geared up to welcome you to the 12th edition of Sula Fest 2019. Sula is the most famous wine brands in India and people go crazy during the festival, which is scheduled to be held on February 2 and 3, 2019. The tickets to Nashik's Sula Fest 2019 are available online at insider.in as well as Paytm. You have offline options for the tickets as well. Hosting a House Party? Make Sure You Have These Wine Accessories on Your Bar Counter. 
Biggest and best gourmet food brands from across the world, more than 100 Indian and International artists and barrels of wine are what waiting for you in Nashik on the first weekend of February. If you are planning to be a part of this popular annual fest, do not look any further. From booking the tickets online and offline to 2019 Sula Fest schedule to the line of artists hitting the stage, here is every detail you need to know about the Nashik's event. Prosecco Fermentation Tank Explodes at Italian Winery, 30,000 Litres of Wine Trickles Out. 
Sula Fest 2019 Dates & Schedule
Nashik's Sula Fest 2019 is slated to be held on the first weekend of February. This year the dates fall on February 2 and 3. The event witness a vast number of visitors and famous personalities which makes it extraordinary and leaves long memories to cherish.
Sula Fest 2019 Tickets
The tickets for Sula Fest 2019 are available both online and offline. Travellers can buy the tickets at insider.in and Paytm. Besides, you can also purchase tickets offline at various centres in Pune such as FC Road, Kothrud, Aundh and Kalyani Nagar. The tickets are also available at Nashik's Sula winery. For February 2 Regular Day 1 pass is of Rs. 2,800 and the Regular Day 2 pass is Rs. 4,600. Again, February 3, Regular Day 2 Pass is Rs. 2,800.
Sula Fest 2019 Artists
Both national and international artists are going to grace up the Sula Fest 2019. To name a few, visitors will be able to enjoy live performances of Jungle from the United Kingdom, Shankar Mahadevan, Austria's famous Mother's Cake, Divine, Nikhil Chinapa, USA's Oona Dahl, Juliet Fox, Nothing Anonymous, Spencer Maybe, Hallouminati, Lucille Crew and many more on both the days.
It seems like the 12th edition of the Sula Fest is going to be bigger and better than ever before. The weekend is all about losing yourself in the beauty of nature and smell the fresh grapes. Personalised shops are going to place their stalls on the festival grounds which will have all types of Sula wines. The stage is all set and decked, the lush green vineyards and cutes camps await your presence.