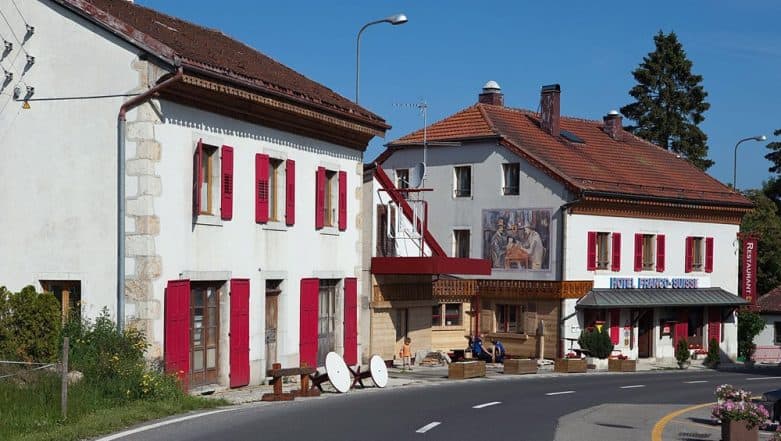 If you are an ardent traveller then you probably dream of getting your passport stamped with many visas. Each traveller aims to travel all over the world, covering different countries at some point. But what if you could get an experience of two countries within a night itself? How, you wonder? Well, you definitely can in Hotel Arbez which is located across the international border between France and Switzerland. Particularly called the Hotel Arbez Franco-Suisse it gives its guest of enjoying sleeping in two countries at the same time! Travel Tip of The Week: How to Reach Cannes, Best Time to Visit and Other Tips to Explore the French Riviera City.
Hotel Arbez is located in a tiny village of La Cure, which is divided by the international boundary. The building of this present hotel was earlier used as a grocery store (Swiss portion) and pub (French section). The hotel was used a shelter for refugees during WWII. In 1921, it was transformed into a hotel and now remains the only property that gives the travellers a experience of two countries in one. At present, the building's dining room, kitchen and some rooms are bisected by the boundary. So if you book any of those rooms, you will technically be sleeping in France and Switzerland both. Amazing right?
Check Some Pics of Hotel Arbez:
The Main Construction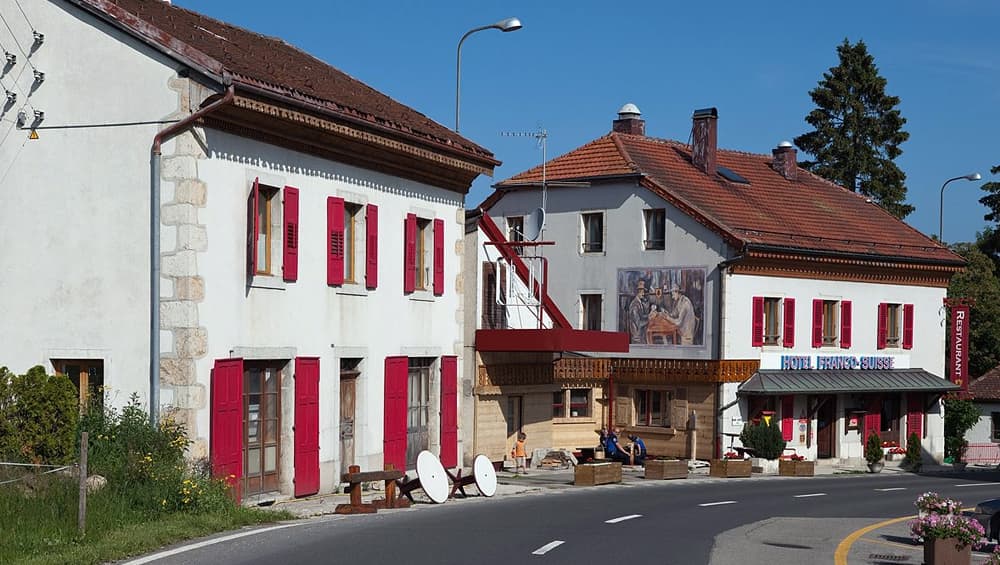 The Restaurant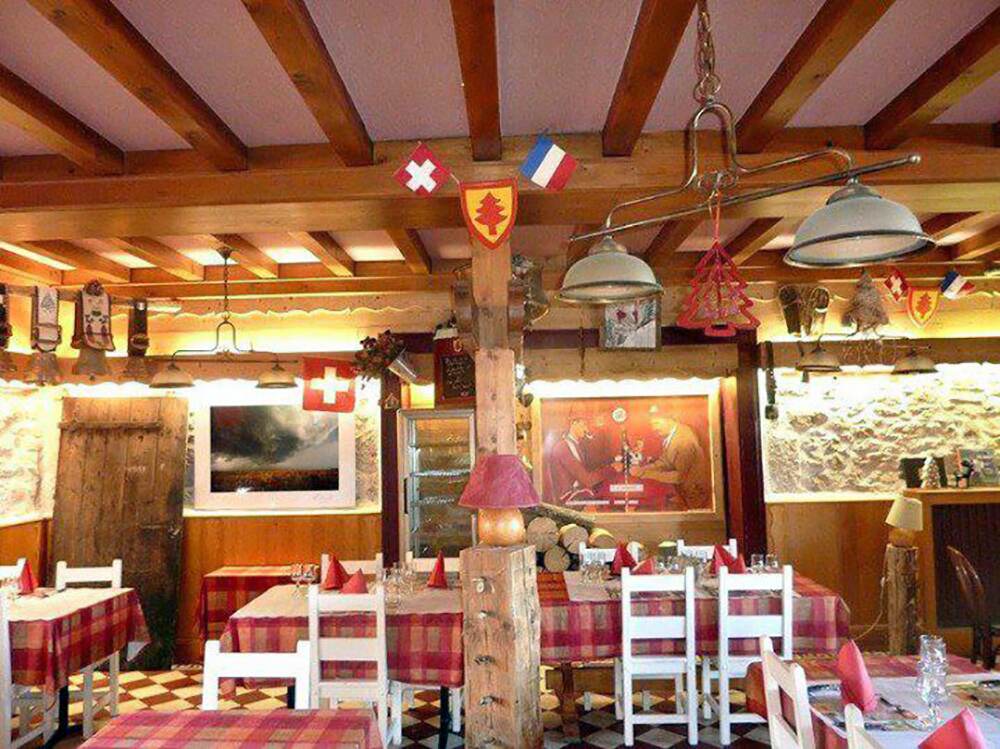 The Rooms
View this post on Instagram
One of the rooms here has its bathroom in France, the rest room in Switzerland. The rooms running through the border have their pillow covers denoting which country you are in. So on one bed, one of the pillow cover bears a Swiss flag, the other with a French one. Similarly, in the restaurant, one part serves Swiss food and the other French. The added advantage is both Switzerland and France come under Schegen countries, so travelers can move along the hotel without having to show their passport.
How to Reach and Tariff
The property is located roughly seven to ten minutes walking distance from La Cure station. You can find out all the trains, timings and tickets heading to and from La Cure here. One night in Hotel Arbez costs close to Rs 7000 including taxes (as per Trip Advisor). But then, you are enjoying an experience of two countries too.
So if you have a Schegnen visa you can boast about sleeping in two countries at a time. Planning to visit the Swiss or the French, then make sure you spend at least one night in Hotel Arbez.