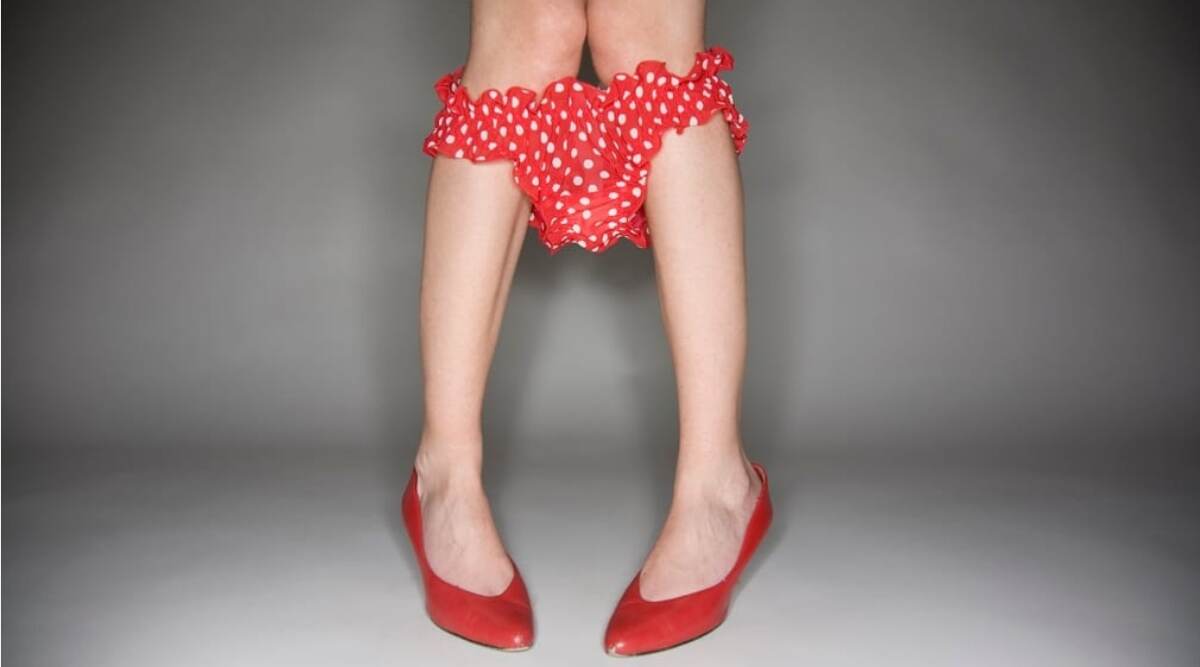 2019 was one heck of a year! While on the one hand, we had the first picture of the black hole, we also saw Hurricane Dorian creating havoc and becoming the most intense tropical cyclone on record to strike the Bahamas. Well, people around the world can really describe 2019 in their own ways. BUT a section of people was obsessed with trying out weirdest vaginal trends! Right from "cleansing" the vagina to "healing", "detoxifying", making the vagina "smell" and "taste good", people left no stones unturned, giving gynaecologists, especially Twitter-famous Dr Jennifer Gunter numerous SMH moments. From something as stupid as "garlic" and "parsley" to "detox pearls" and "herb-infused sticks", people with vaginas were unnecessarily paranoid about the wellness and cleanliness of their nether regions. From Garlic to Herb 'Sticks!' Things You Should Never Put into Your Vagina.
Despite experts, legit screaming on the top of their lungs to not experiment with the vagina, every day some "vaginal wellness products" surfaced the internet that made us cry in disappointment. To sum it up for the year, here are some of the most viral things people did to their vagina but shouldn't have!
Toothpaste To Tighten Vagina And Freshen Your Genitals Up
People really thought using toothpaste to tighten vaginas was a great idea! It is shocking that it has to be mentioned in the first place. Certain tweets and posts advocating the use of toothpaste for the vagina went viral all over the internet earlier this year, propagating this false information about vagina wellness.
Herb-Infused Stick For 'Clean' Vaginas
We would like to exclaim 'Why?' first. Also known as 'Jamu sticks' this claims to 'clean' and tighten the vagina and also increase sexual pleasure. Herb-infused sticks to help improve the sex lives of women and "clean" their vaginas is really what we needed, right? Equality can wait.
Sea Sponges As Tampons
Marketed as a "reasonable alternative to reusable pads", women were out there inserting sea sponges into their vagina thinking of it to be "reusable", "nurturing" alternatives to tampons. "NO", said experts unanimously.
Garlic to 'Cure' Yeast Infection
Inserting garlic into Vagina to 'cure' yeast infection? Like, what are professional gynaecologists gonna do now? This BAD idea was highly criticised by doctors, despite garlic containing tonnes of health benefits.
Parsley To Get Your Periods Early
While people were inserting garlic, might as well insert parsley and other condiments as well! A rumour spread like a wildfire that said, inserting parsley into Vagina could help you get your periods early. NO.
Secretion Sweetener to Make Vagina Taste 'Delicious'
Life is too short to have bad-tasting vaginal secretion. Even if it comes at a cost of putting your health at stake, right? Secretion Sweetener claimed to make your vagina taste sweeter so that when your partner "eats your p*ssy" they get an enhanced, flavoured taste.
'Detox Pearls' For 'Clean' Vagina
As if, "jade eggs" were not enough, welcome "vaginal detox pearls"! Good news is, it has finally been scraped out by Canada's public health department. The "vaginal health product" was found to give out misleading information.
Vaginal Steaming
While this was a trend from long back but became popular after Chrissy Teigen advocated it. But just so you know, a woman who was advised to "steam her vagina" ended up with second-degree burns on her genitals just earlier this year.
Fake Virginity Products: Artificial Hymen and 'Blood' Capsules
Wow! It is really exhausting, isn't it! Online marketers capitalising on the absurd belief that puts woman's "virginity" at a pedestial, sell fake hymens that will make you "bleed" on your first night. This means that you can now buy your virginity online!
Vaginas have a self-cleaning system which means a healthy woman's genitals cleans itself. Same when it comes to common vaginal infections such as yeast infection, women take it upto themselves to get rid of these infections by using unhealthy home remedies. So, in conclusion, please visit a registered gynaecologist or sexpert in case you see any change in the smell or appearance of the vagina or any kind of abnormal discharge. Do not opt for any kind of home remedies on your own, especially if it is just meant to "clean" or "freshen" your vagina!