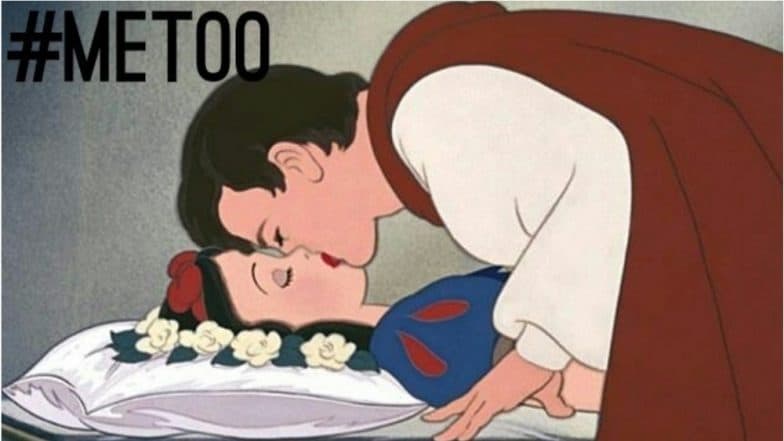 With the ongoing #MeToo campaign and stories, people especially women are getting more vocal about sexual misconduct or violence that they have gone through. This has given the women feeling of empowerment and that they no need to feel ashamed about it because it was not their fault as they did not give consent. Also, today we will highlight about what is consent and whether physical arousal is consent or not. Emily Nagoski, a sex expert explains that 'sometimes bodies don't respond with genital arousal in a way that matches mental experience.' And this is known as Arousal Non-concordance. Read on to know more about this term. This Video Explaining Consent Using a Cup of Tea Goes Viral During #MeToo Movement.
Suddenly you realise that you are wet down there but you are not horny. Confused, you wonder what does that mean? The answer to which, as reported in Healthline, is that you don't have to be sexually aroused to be wet down there. It's just a common bodily response that your vagina is wet because that's how anatomical functioning works. This is also called arousal non-concordance. Just because you are wet, it does not mean you are horny. In this situation, it is absolutely okay and normal not to want sex. Remember that physical arousal does not equate sexual arousal. When a person is wet it does not mean he/she is up for having sex. Unless a person does not explicitly say 'yes', it is not a consent.
Arousal is only about the body. People can experience physical signs of arousal like erections and vaginal lubrication even when they're not interested in sex or are just emotionally ready or willing to do it. Your brain is in charge to give you consent. Only if you say a yes or a no, that counts as a consent, not how wet you are. So, if your partner pressurises you to do something you don't want to simply because you're aroused, don't fall for it. And if they still insist despite you saying no, they are just being manipulative, don't doubt yourself. The bottom line is arousal does not equal consent.