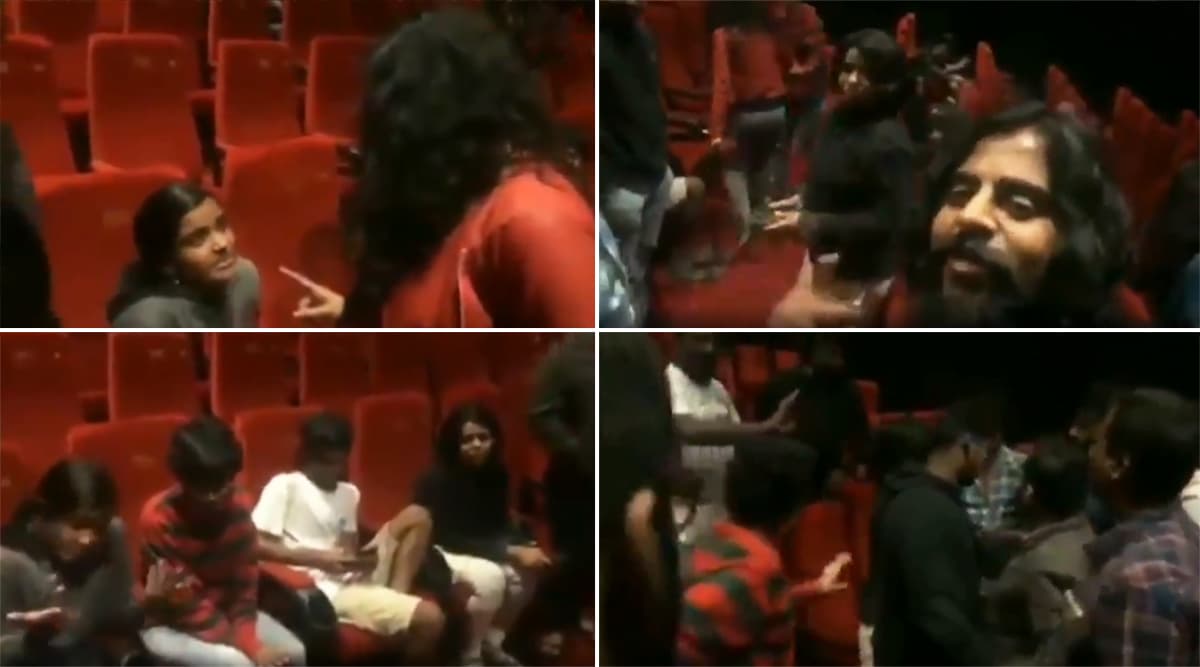 Bengaluru, October 28: A family faced criticism in Bengaluru for not standing during the National Anthem. A fight erupted between Kannada actors and the family at a movie theatre in Bengaluru on Saturday. in the video, Kannada actors Arun Gowda, BV Aishwarya  and their friends were seen schooling the people for not standing during the National Anthem. Gowda also shared the footage on his Facebook account. The video is now doing rounds on social platforms. The incident took place on October 23 at the PVR Orion Mall in Malleswaram. Playing National Anthem in Cinemas Not Test of Patriotism: Pawan Kalyan.
In the video, Gowda and his friends also called group "Pakistani" for not standing during the National Anthem. The Kannada movie actor even asked authorities to file a case against the moviegoers. In the video, Gowda also raised slogans of "Bharat Mata ki Jai" and "Jai Hind". Gowda can be heard telling the others to at the faces of the people who the "audacity" to not stand up for "52 seconds".
Here is The Video of the Incident:
Today's Millennials can't. stand for National Anthem .... These are same people who make Kunal Kamra & Dhruv Tatti famous !!

Commie & LW mentality ... Always against the country

— Srikanth (@srikanthbjp_) October 25, 2019
Meanwhile, Aishwarya also lashed out at another woman for supporting those who did not stand up for the National Anthem. Aishwarya said, "If you cannot stand up, then get out of here." According to reports, an FIR has not yet been registered in the case. After being heckled
Earlier in May this year, the Bengaluru Police arrested a 29-year-old man for not standing up when the National Anthem, that was being played at a cinema hall in the city. The incident took place before the Hollywood movie was about to start, and the National Anthem was played in the cinema theatre.