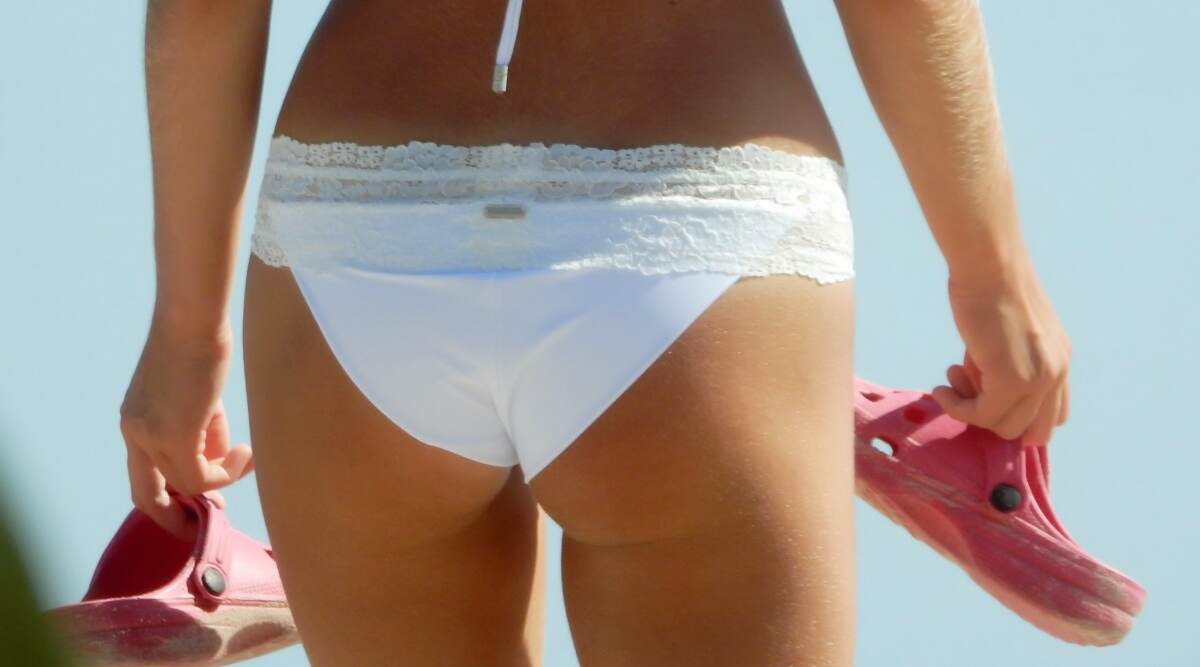 A couple holidaying in one of the Philippines Island got themselves into trouble after the woman was found wearing a "barely-there" bikini. However, the boyfriend has now spoken up, backing his GF saying that she had taken precautions and didn't wear it purposely "flash" to anyone. The woman was earlier this month, fined for wearing an "inappropriate" bikini on a beach. Although the swimwear she wore was "a little over the top", he said that they don't even know the mistake they made. He also said to a local daily: "If this swimsuit is considered flouting the law, then why was it sold in a local shop?", referring to the G-string bikini that she had bought it on the Philippines Island. He also mentioned the police just insisted on co-operating. Naked 'Martini' Bikini With 'Olives' Covering the Nipples Has Made Netizens Go WUT?
Barely-there bikinis having high-rise waistline has become extremely popular. These types of bikinis hardly offer any "coverage." But the debate continues about who decides what is "obnoxious".  The 26-year-old Taiwanese traveller wore her string bikini while visiting popular tourist island of Boracay in the Philippines had her photos go viral, even on a local Facebook page.  The woman's photos wearing the G-string style bikini were shared in the group. Take a look at the pic: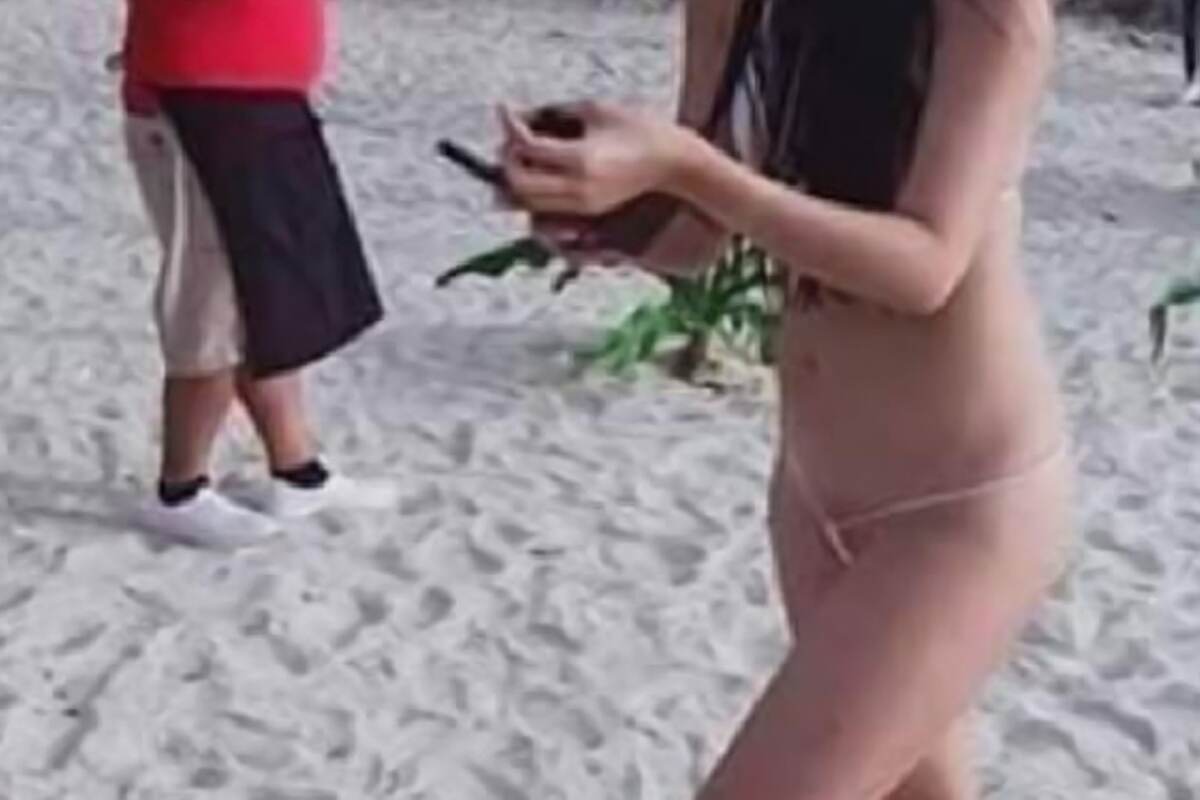 However, the couple did have to pay the fine to the police who found her attire utterly inappropriate. Jess Baylon, the Police Chief of Malay told a local publication: "Several residents and tourists took photos of her on Wednesday and Thursday because of what she was wearing. It was literally a string. In our conservative culture, it is unacceptable."