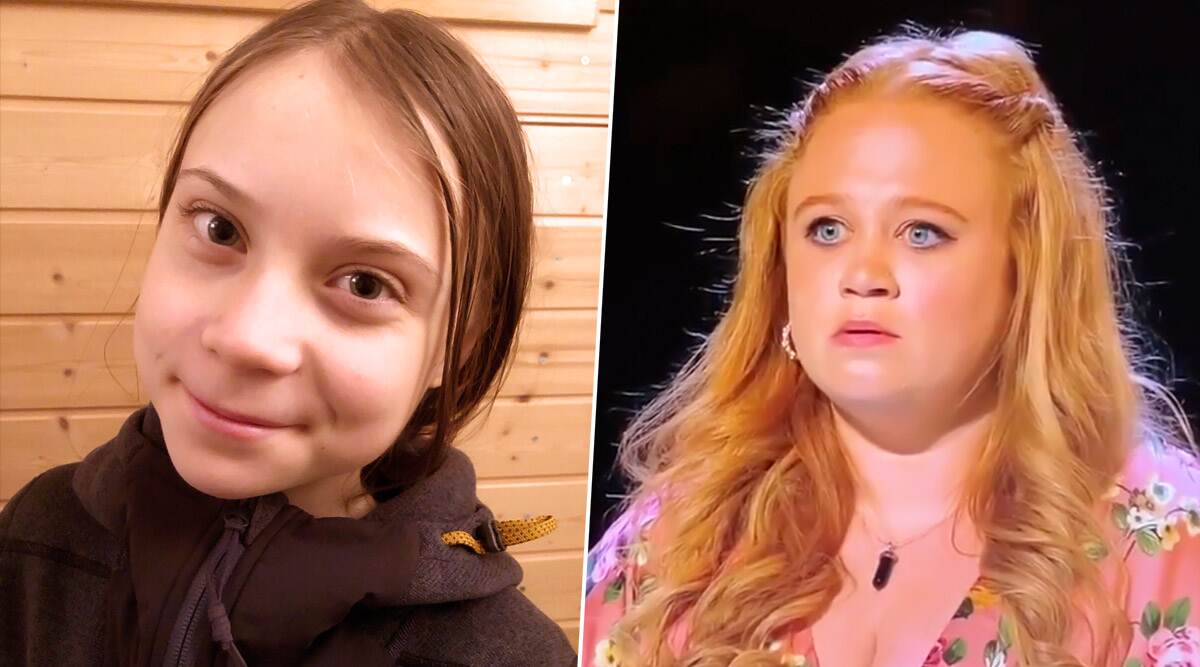 Greta Thunberg has changed her Twitter handle to Sharon. And if you are wondering why so, then you must have surely missed the viral clip from BBC's Celebrity Mastermind where actor Amanda Henderson was asked by host John Humphrys to name the teenage climate activist and a flabbergasted Henderson answered "Sharon". The video from the show has taken over the internet and as a sweet gesture Greta Thurnberg chose to update her handle name as "Sharon". Well, looks like Greta Thurnberg is in a humorous mood. Not just the username but Greta Thurnberg also updated her bio to "17 year old climate and environmental activist with Asperger's". Happy Birthday, Greta Thunberg: From 'How Dare You' to 'I Don't See Myself as a Leader', Here Are 8 Powerful Quotes by Young Swedish Climate Activist.
Check Amanda Henderson's viral video:
2020 is cancelled pic.twitter.com/aGDZCTTQmb

— Mark Smith (@marksmithstuff) January 2, 2020
This is not the first time Greta has responded to something via her Twitter username or bio. She has taken digs in the past by changing her Twitter bio to things famous people have said to criticise her. Just last year when the whole US President Donald Trump fiasco happened with Greta when he tweeted out: "Greta must work on her anger management problem, then go to a good old fashioned movie with a friend! Chill, Greta, Chill!", she edited her bio to say she was "a teenager working on her anger management problem. Currently chilling and watching a good old fashioned movie with a friend".
Similarly, in October when Russian President Vladimir Putin had described her at a conference in Moscow as "a kind but poorly informed teenager", she used the same as her Twitter bio. She was also called "pirralha" by the Brazilian President Jair Bolsonaro and she used that too as her Twitter bio. The Swedish activist just yesterday celebrated her 17th birthday on Friday on January 3, 2020. The youth climate activist has received worldwide recognition for her efforts to fight climate change.