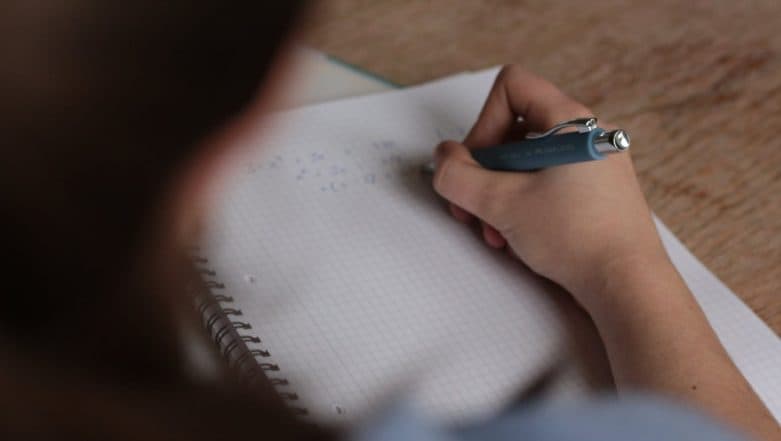 A student from Class 10 in Kerala defecate in the exam hall after being denied permission to use the washroom. The boy who was suffering from stomach pain requested the female invigilator for permission to go to the bathroom thrice, but was not allowed. The incident happened at a Higher Secondary Government school in Kollam district on Tuesday. Reportedly, the authorities at the exam centre became aware of the incident only after the exam.
His parents filed a police complaint in the incident the next day. However, they have requested officials to initiate an investigation only after the exams get finished on March 27. His father told The News Minute that the boy is under mental pressure currently due to exams. The incident happened on March 19 and the boy hid it from his parents, they only got to know about it the following day. California Teacher Forcibly Cuts Student's Hair in Classroom Singing Wrong Lyrics of the US National Anthem, to Face Criminal Charges.
The report further quoted the boy's father as saying, "My son had stomach pain and he had requested the invigilator at least thrice whether he can use the bathroom. In this case, the invigilator did not bother informing the chief superintendent or the deputy superintendent, who were present in the exam centre, about the issue. She categorically denied permission to him. Worried, he was feeling disoriented and sort of became unaware of his surroundings. And therefore, he defecated." Pune: Class 6 Student Thrashed Mercilessly by Teacher, Gets Paralysed.
There have been similar incidents in Kerala in the past too. Last year, a NEET candidate from Palakkad district filed a police complaint against an exam invigilator for sexual harassment. The girl had said that she and 25 other girls were asked to remove bra before the exam as it had metal hooks. She had complained that as she wrote the exam, the invigilator came to her class multiple times and stared at her chest.