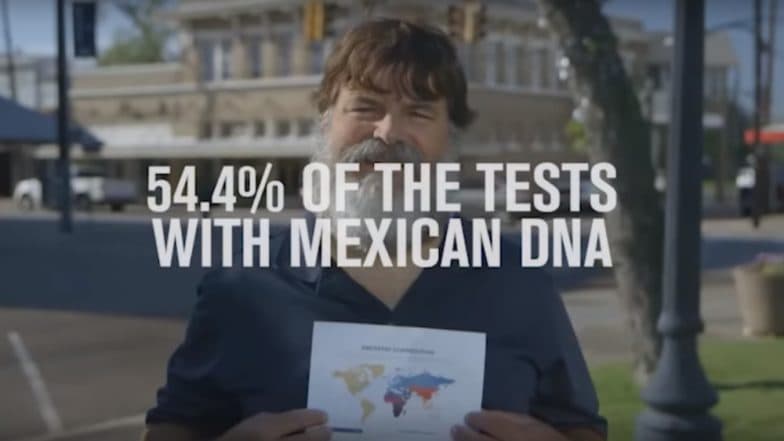 From western California to eastern Texas, across the states and counties, the decision of 1,933-mile United States-Mexico border has helped grind the US federal government to a halt. While the tension over the immigration is on, Mexico's national airline, AeroMexico has come up with a brilliant marketing strategy ad called the "DNA Discounts." The commercial going viral this week also pokes fun at fears about the border. The advertisement features claimed residents of Wharton, Texas, a town about 60 miles southwest of Houston, acknowledging a variety of opinions about Mexico and its citizens. Aeromexico Plane Crashes in Mexico's Durango With 103 People on Board, All Miraculously Survived. 
The AeroMexico ad also puts some knowledge about the long history of immigration to the United States and states that many southern and southwestern states people have a touch of Mexican DNA. "Mexico's first destination is America, but America's first destination is not Mexico," the advert begins. "So we went to a typical American town to ask why they don't consider Mexico an option to travel to," the ad continues. Donald Trump Wants Talented People to Come to US, Calls for Mexico Border Wall to Stop Illegal Immigration. 
Watch AeroMexico's Ad Video
Things get reversed when the airline reveals that the company is offering flight discounts to Americans based on the amount of Mexican DNA they have. For example; 18 per cent DNA equals to an 18 per cent discount. The opinions turn around, as one of the recipients says, "I love discounts!"
It is undoubtedly a brilliant ad, but we are not sure that if those residents are real or just actors. Either way, it is one neat marketing gimmick that undermines the vitriol, so many Americans have expressed, without ever directly mentioning the political turmoil or the wall or even US President Donald Trump. Instead, the energy is directed to a sense of shared community with a tagline, "There are no borders within us." Pretty impressive way to spread a powerful message!