As pictures and videos of the grand pre-wedding functions of Isha Ambani and Anand Piramal in Udaipur went viral, funny memes from the event have also started circulating on social media. A picture of Nita and Mukesh Ambani dressed up for their daughter's sangeet ceremony has caught the fancy of social media. While the mother of to-be-bride looks elegant in a traditional avatar and black glasses, it's Mukesh Ambani's reaction that has left Twitterati in splits. Funny descriptions with the photo are being shared widely on Twitter and Instagram.
The pre-wedding function which was one of a kind event saw the likes of international celebrities like Hillary Clinton and Beyoncé at the Udaipur venue. Bollywood A-listers including Shah Rukh Khan and Gauri Khan, Aamir Khan and Kiran Rao, Salman Khan, Katrina Kaif, Vidya Balan and Aditya Roy Kapoor, Karishma Kapoor, Varun Dhawan, Aishwarya Rai Bachchan and Abhishek Bachchan, Karan Johar, Priyanka Chopra and Nick Jonas were among a few who attended the ceremonies in Udaipur. Isha Ambani-Anand Piramal Wedding Sangeet: Bride-to-Be Looks Pretty in Pink Lehenga in This First Pic With Father Mukesh Ambani.
Here are the Ambani memes going viral: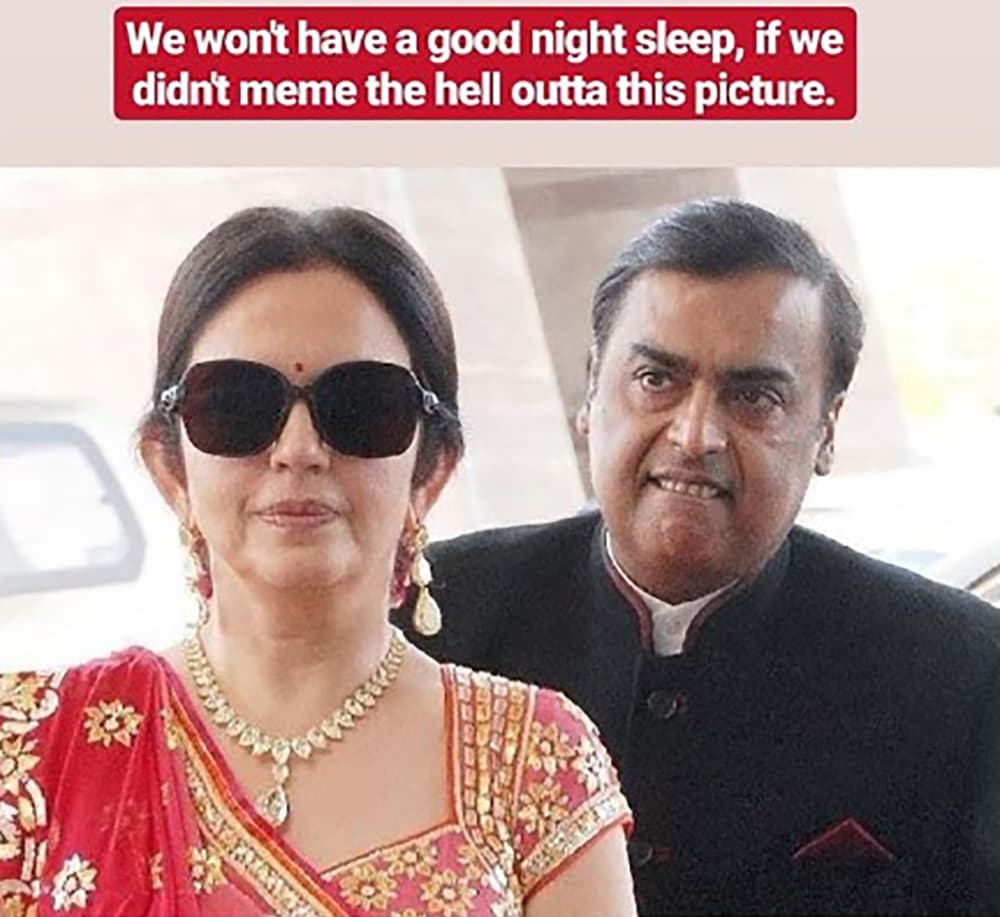 Meme crossover nobody asked for#IshaAmbani #IshaAmbaniSangeet #IshaAnandWedding #ishaanandsangeeth#NitaAmbani #ambani #beyonce pic.twitter.com/SZJmIIT5fn

— sarcasmbus (@sarcasmbus) December 9, 2018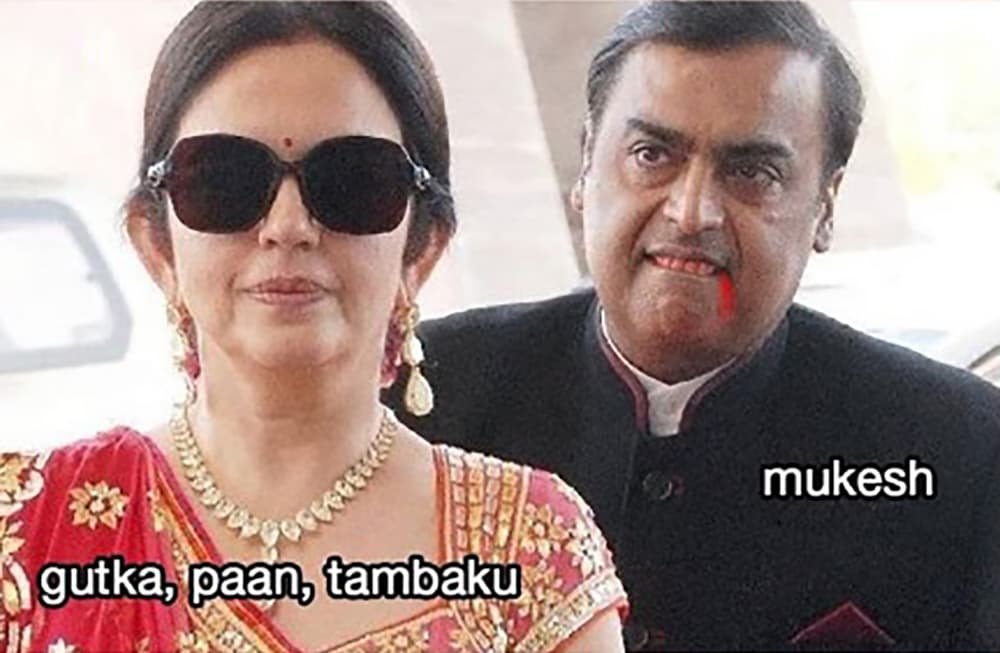 View this post on Instagram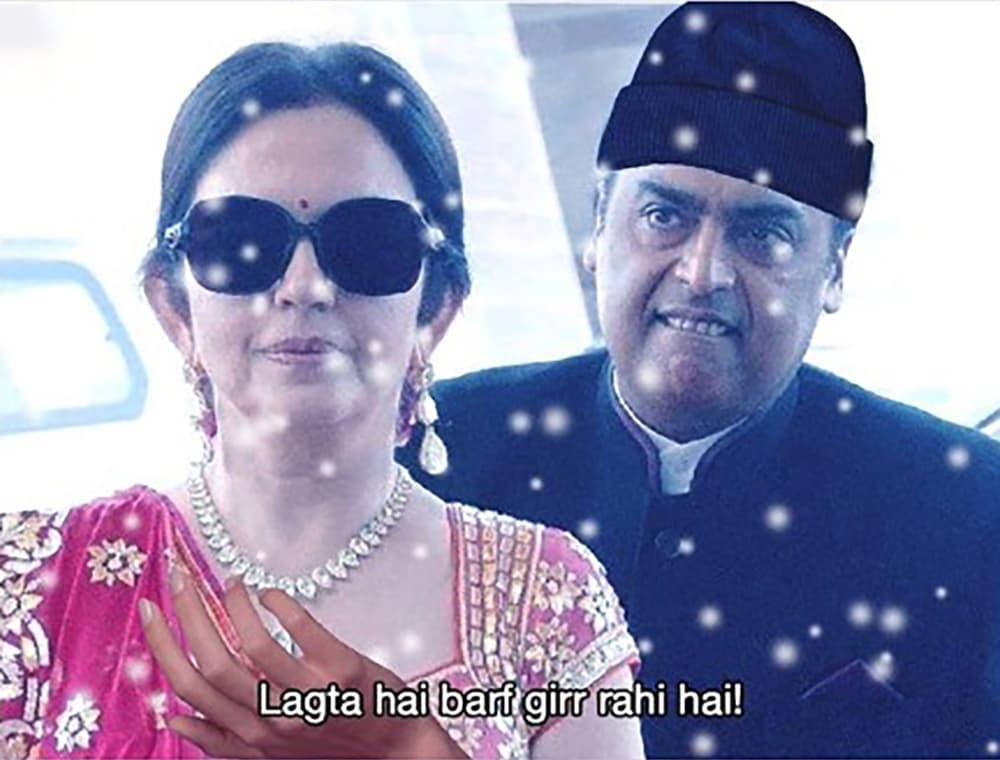 When you have already spent billions on your daughter's wedding but your wife says " Shaadi fiki fiki lag rahi hai " #IshaAmbaniWedding #IshaAmbaniSangeet pic.twitter.com/lyy94Gt1ud

— Roshan Rai (@RoshanKrRai) December 9, 2018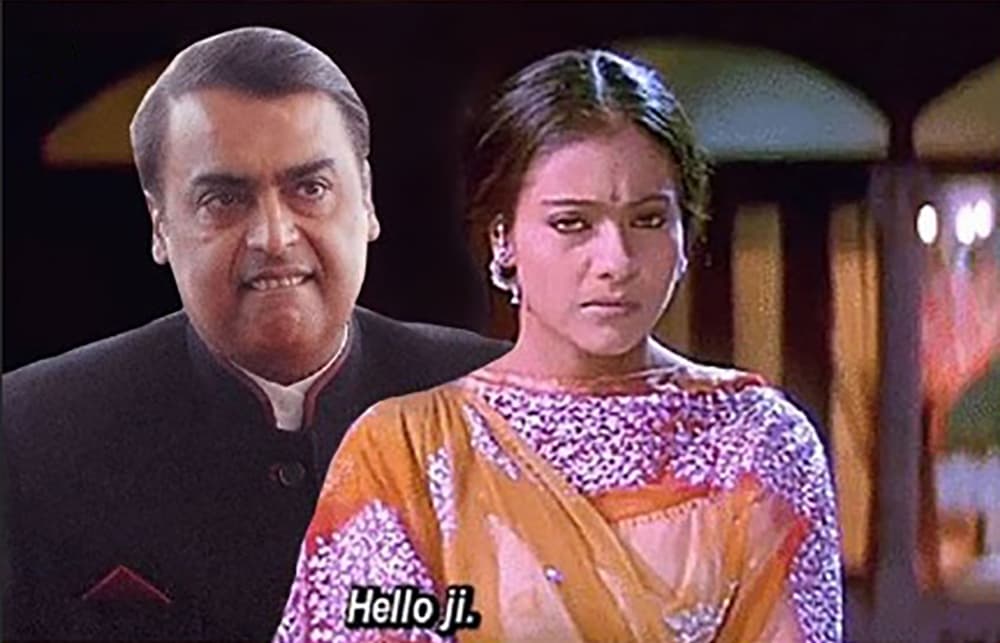 When you're with ur crush and ur frnd says bhabhi aa gai bhabhi: pic.twitter.com/V0hq2KsNzd

— Pranjul Sharma 🌞 (@Pranjultweet) December 9, 2018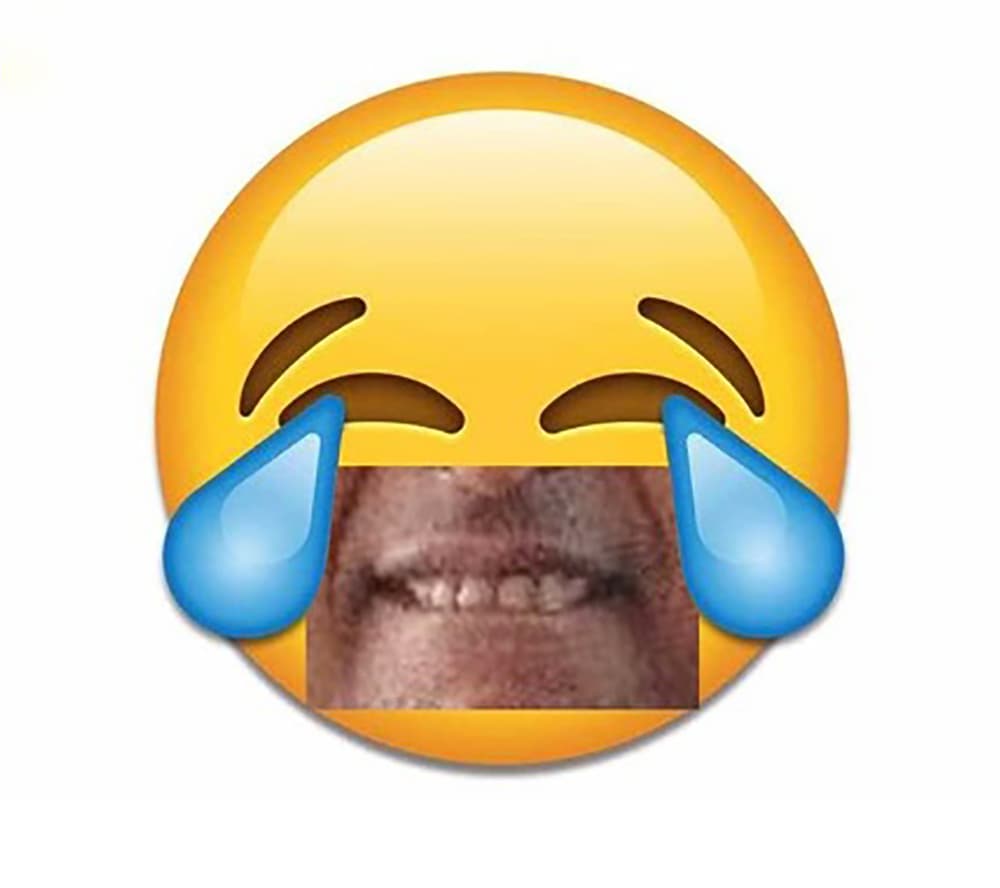 *Ambani had start and Ambani will End the meme game.*

Pic 1 January

pic 2 December 👍 pic.twitter.com/SrcJU7naOh

— sheतल ❄🇮🇳 (@diwani_shetl) December 9, 2018
Another attraction of the pre-wedding function was Swadesh Bazaar, an initiative of Reliance Foundation celebrating 108 traditional art forms of India. Following the celebrations, the couple will tie the knot on December 12 in Mumbai. Anand, the son of Swati and Ajay Piramal, is the founder of Piramal Realty. Isha, the daughter of Nita and Mukesh Ambani is among the boards of directors of Jio and Reliance Retail.
Disclaimer: The article is not written to hurt the public image of any individual mentioned in the article. We at LatestLY do not intend to hurt or insult any person's sentiment involved. We hope the following piece of information amuses you as much as it did to us.
(The above story first appeared on LatestLY on Dec 10, 2018 12:34 PM IST. For more news and updates on politics, world, sports, entertainment and lifestyle, log on to our website latestly.com).