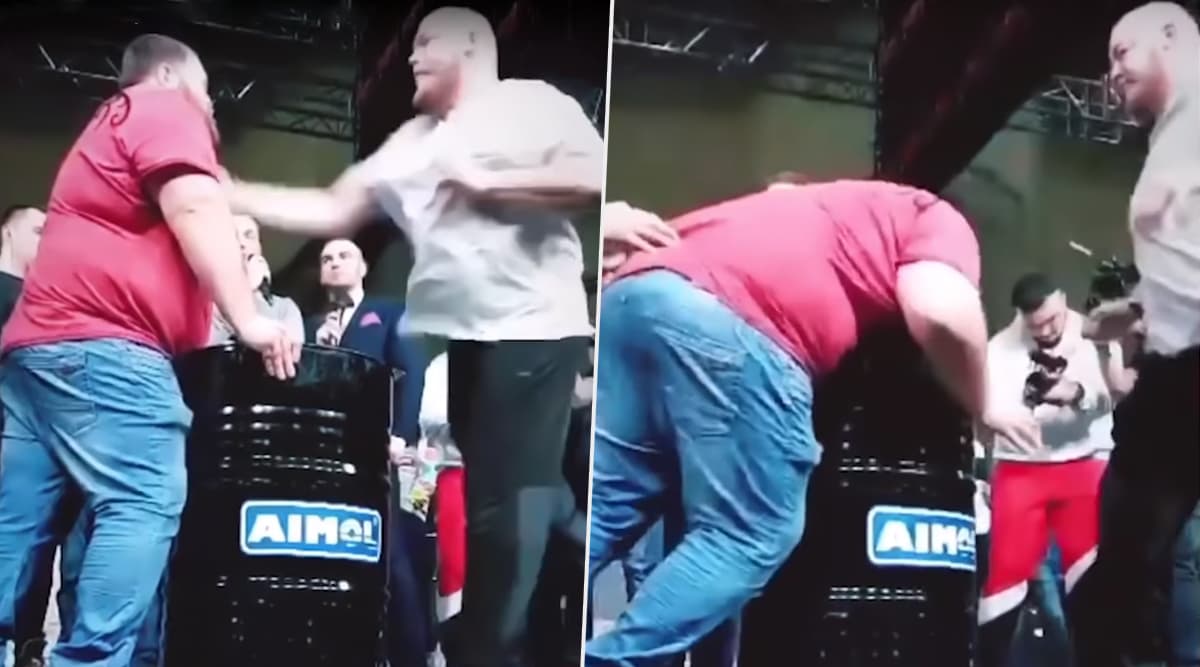 Among all the weird competitions that are held in the world, the Slapping Championship in Russia goes far too extreme. In the first edition of this competition held in March this year, Vasiliy Khamotskiy was the slap-fight champion. However, he could not retain that title again as he got struck so hard by his opponent that he slipped into a mini-coma. The slap-fighting champion had to be rushed to the hospital because the hit was so brutal by his rival Logan Paul. A video of the violent strike has also been shared online and is going viral.
The Russian Slapping Championships was held this week. The bizarre championship which sees two participants slapping each other until one of them knocks out. There is a huge cash prize at the end of it. This championship is quite known and Siberian farmer Khamotskiy made a name for himself by being the champion in the first edition of the bizarre game. So when he was again in the ring, everyone was hoping he would win, until he was landed with a thunderous blow from rival Logan Paul, a YouTuber. Khamotskiy was struggling to stand after the monstrous blow. He was then taken to the hospital because he was hit too hard. Even the spectators were shocked and terrified seeing the action unfold so violently. 'Booty Slapping Championship' Takes Over Russia after the 'Successful' Face Slapping Challenge in Siberian Power Show 2019 (Watch Video).
Watch Video of the Slapping Competition:
The fight champion, however, was undeterred by the blow. He claims to have "liked" it. In a report to The Sun he was quoted, "It was a good hook, I liked it. I was put to sleep for a little bit. I could have carried on but they grabbed me and wanted to get me out of there." He also mentioned that he felt his cheeks were burning after that hit. He also wrote on his social media that he's feeling fine and everything is alright.