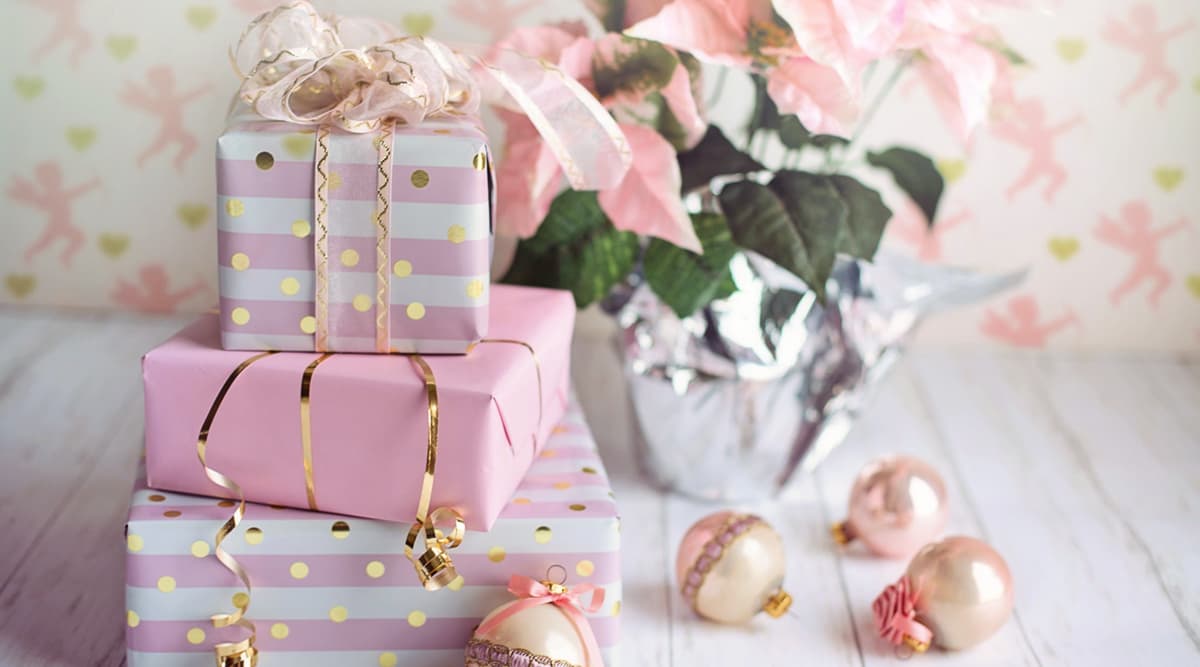 Christmas is almost here. Just right in time, a video is gaining massive attention online. With the holidays approaching, we all have a lot of preparations to make and also finalise gifts for our families and guests. But what if you run out of the gift wrapping papers? Have you ever given a thought on that? Well, Twitter did, and hence they came up with the easiest gift-wrapping trick that all of us were craving. Nothing can be more frustrating than cutting paper that is just a bit too small. How to fit your present onto the wrapping paper? That is when the video comes in where the gift wrapping hack is life-saving. Not only to us, but netizens as well who are mindblown seeing the trick, just in time of holidays. How to Keep Your Christmas Tree Safe From Kids and Pets: Ways to Baby-Proof and Make a Pet-Friendly Christmas Decor. 
The clip shows the wrapper finding it does not have enough paper to cover their rectangular gift vertically or horizontally, after cutting the piece too small. What's next? Rotate the gift diagonally! Once placed crossways, the gift can be wrapped with ease and entirely covered with the same piece of wrapping paper. It may not look quite as neat and precise as the traditional method, but it gets the job done! The video gained enough attention when Waterstones, a British bookseller shared it on Twitter under the caption, "public service announcement." How to Celebrate Eco-Friendly Christmas? Tips for Hosting a Green Christmas Party 2019. 
Watch the Viral Video:
This is a public service announcement 🎄 📚 🤓pic.twitter.com/vCYELqyVQa

— Waterstones (@Waterstones) December 16, 2019
At the time of writing this, the clip garnered about 10 million views. But the clip was originally shared by lifestyle website, Blosson, along with other quick hacks on Christmas presents. With the clip going viral, Twitterati was mindblown. They shared their shock and happiness at the same time, over the simple yet brilliant trick.
Here's the Original Video:
Wrapping gifts got a whole lot easier with these clever ideas! pic.twitter.com/sP4MXhpBBu

— Blossom (@BlossomHacks) December 14, 2019
Twitterati is Mind-Blown!
HOW DID I NOT KNOW THIS? pic.twitter.com/MVBkRlImoj

— Emily Elfhausen 🤶🏼⛄️🎄 (@silly_emily3) December 16, 2019
Almost Everyone On Twitter!
— Richard Stone (@richstone59) December 16, 2019
Surely!
— Aar📚n (@Aaronnumbertwo) December 16, 2019
No Idea:
This is wonderful. And simple. Okay, Twitter, WHY DIDNT WE THINK OF THIS?

— Karen Albeck (@mumsintheattic) December 16, 2019
Mind-Blown, Literally!
— Zoë (@CorrectMarkham) December 16, 2019
With holidays being around the corner, the search for gift wrapping hacks increases. We have often found ourselves, in bewilderment when the wrapping paper is not holiday enough or short to rightly pack the present. This is when such hack-videos come in as blessings to all of us. Since it is time to officially wrap up those gifts to put under the tree, apply this hack in your life, whenever you find yourselves in such a situation. Happy wrapping!