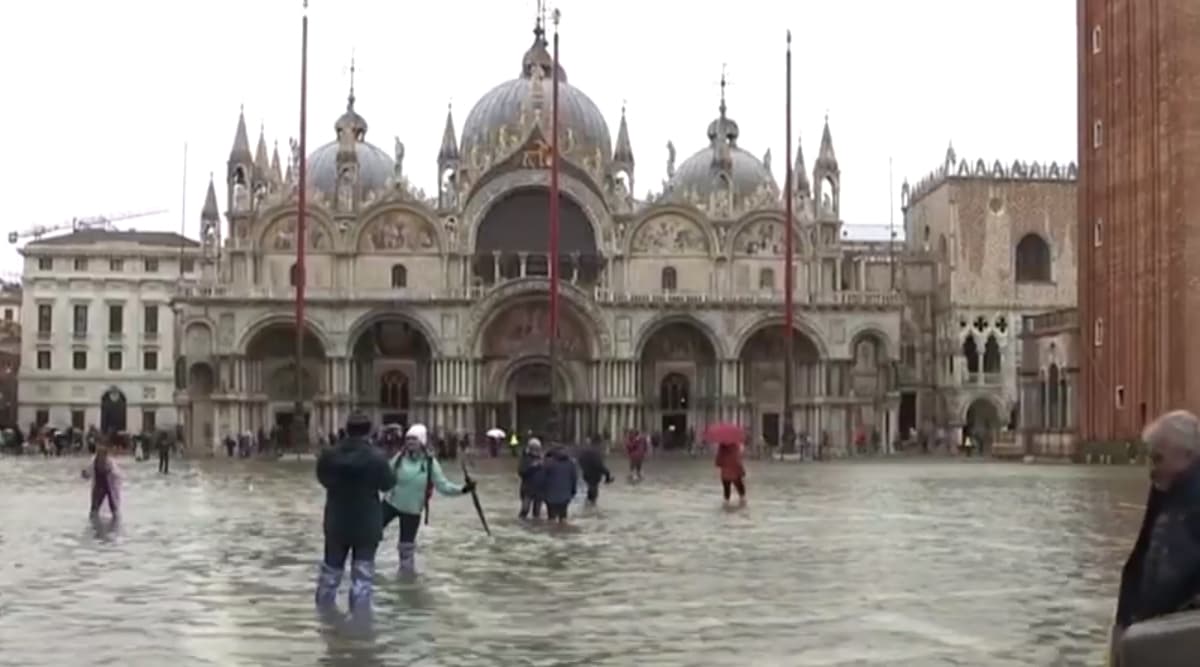 It is the flooding season for the Italian city of Venice. But this year, the city was hit by the highest tide in more than 50 years (since the 1960s). The exceptionally intense "acqua alta" or high waters reportedly peaked at 1.87 metres as the flood alarm declared across the Italian city of canals. In videos and photos captured by the local news reports, tourists and localities can be seen wading through the flooded streets. And the popular tourist attraction, St Mark's Square is surrounded by the floodwaters. A state of emergency has been declared in Venice as dangerously high tides invaded the cafes, stores and other businesses.
Flooding in Venice during this season is a normal and expected occurrence. The city experiences "acqua alta" or "high water" due to the exceptional tide peaks in the Adriatic Sea. The tidal peaks reach the maximum level, causing flooding in the region. But the high tide data from recent years have shown the fingerprints of rising sea levels. St. Mark's Square, one of the lowest parts of the city, has experienced flooding four times a year in 1900 to more than 60 times annually in the recent times, as reported by The Conversation in 2018. This year, it was one of the worst-hit areas.
Images and videos surfacing online further showed popular tourist sites left wholly flooded and people walking through the floodwaters. St. Mark's Basilica was flooded for the sixth time in 1,200 years, noted BBC. The situation is dramatic. Two people have reportedly died on the island of Pellestrina.
Watch Video:
Venice Mayor, Luigi Brugnaro stated climate change as one of the reasons for the horrific situation in the Italian city. Italy was hit by heavy rainfall on November 12, 2019, with further bad weather expected in the coming days. As per the official data, only once since records began in 1923 has the tide been higher, reaching to about 1.94m in 1966.