Just after India won the three-match series against Sri Lanka 2-0 and commenced the year with a bang, the Men in Blue get busy again. The Indian team is taking on the mighty Australians in the three-game ODI series which will be hosted at the Wankhede Stadium in Mumbai. This will be the first ODI that Virat Kohli and men would be playing in 2020. In this article, we bring you the weather and the pitch report for the match. India Vs Australia, Cricket Score 1st ODI Match.
So, the weather in Mumbai is expected to be ideal for the game of cricket. The best part about the day is that the temperatures would not be very high or low. Hazy sunshine would not bother the players as well. The mercury will stay at around 25 degree Celcius at the start of the game. As the day proceeds, there would be a dip in the temperature by a couple of degrees here and there. There would be no rain and the fans can enjoy the full game of cricket. Surely this piece of news must have left them smiling ear-to-ear. Now, let's have a look at the pitch report below.
Check out the snapshot of the weather below: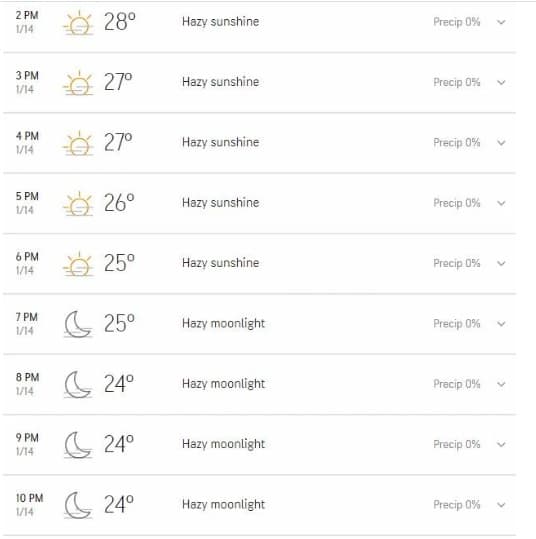 Pitch report:
The deck at the Wankhede Stadium is known to be batting track. Things will remain the same for the game. Also the dew factor will come into play towards the evening. The deck will offer a bit of a bounce as well.