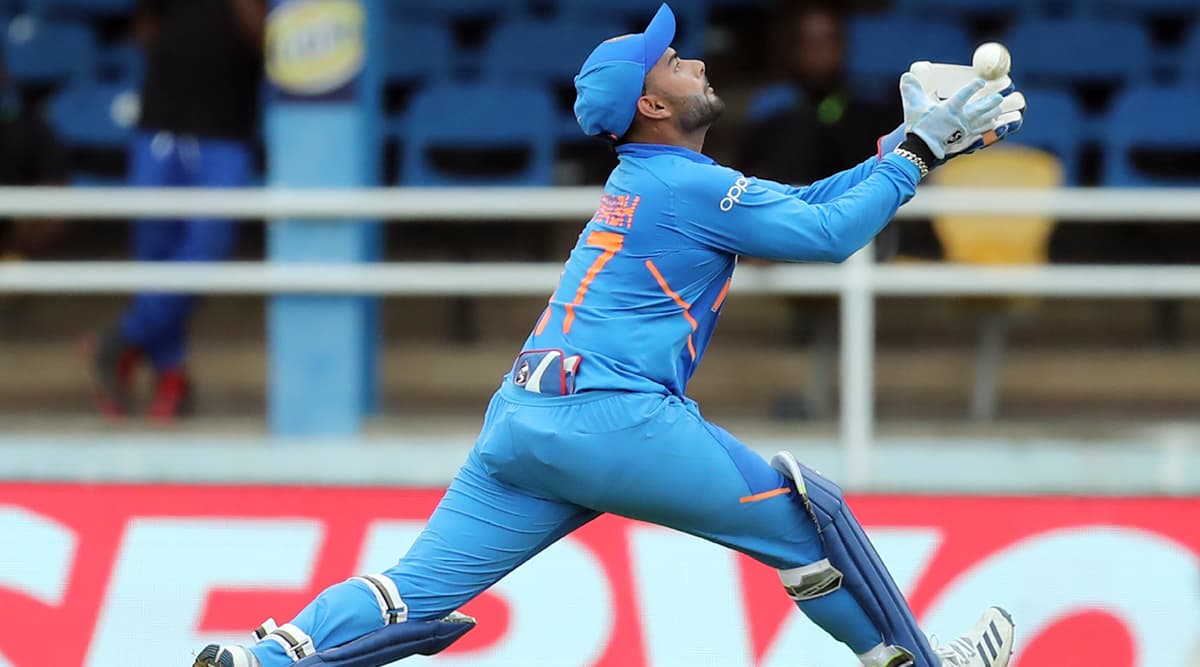 It has been a strange tale of three wicket-keepers in the Indian dressing room with Rishabh Pant at the centre of it. The 22-year-old young gun is India's undisputed first-choice for keeping wickets in MS Dhoni's absence but will be pushed to the fringes once Dhoni decides he's played enough hide and seek and makes a return to the limited-overs side. Pant though still retains his place in Indian Test team but was kept out against South Africa with the Virat Kohli and Ravi Shastri-led team management preferring the safe hands of a returning Wriddhiman Saha. Saha, 37, caught 11 and effected one stumping in three Test matches and the gulf between the two was palpable in the 20 overs Pant kept following Saha's thumb injury.
The South Africa series is now dusted – with India facing little trouble on their way to an 11th successive Test series victory at home, completing a first clean-sweep over the Proteas and smashing a slew of other records – and Bangladesh, despite players' conflicts, are expected to arrive in 10 days time. The selection committee will once again sit to debate, discuss and pick the squad for the Bangladesh T20I series. Saha is not in contention here and Dhoni is still unavailable which should make Pant the favoured and uncontested choice for the keeping wickets. But Sanju Samson has demolished the wall with a breath-taking double century in 2019 Vijay Hazare Trophy.
Pant is still believed to have the backing of MSK Prasad's selection team, who consider him the best option available to replace Dhoni in the long term, and although a couple of former and outcast Indian cricketers, including Gautam Gambhir and Harbhajan Singh, back Samson to breakthrough into the Indian team, the selection committee is inclined towards Pant.
A report from the Times of India quoted a close source from BCCI as saying, "The present selection committee had identified Pant as the preferred choice to replace Dhoni. It is likely that would want to stick with him and give him enough opportunities to establish himself. Whether the team management is also on the same page is what needs to be seen."
That there has been a crack in the team management's – including captain Kohli and coach Shastri – faith in Pant was evident when he was kept on the bench for the entirety of the three-match Test series against South Africa – barring the forced change in the final 20 overs of Day 4 in the 3rd Test at Ranchi after Saha had injured his thumb while keeping to Ravi Ashwin.
Samson's powerful knocks from time to time will definitely put pressure on the left-handed wicket-keeper batsman, just as the Kerala wicket-keeper's inconsistency will ring new hope in him. Pant will also certainly be in a dilemma when he realised that while he has lost the Test spot because of wicket-keeping skills, he might as well lose the limited-overs place owing to his poor batting skills. Pant is yet to score a half-century in 10 ODI innings and only has two fifties in 20 T20I matches. He averages 22 and 20 in ODIs and T20Is respectively.
The report from TOI also states that the selectors and team management keep talking to Pant to help him keep the mind still and prevent him from swaying away with the criticism and heavy trolls he is subjected to after every disappointing performance.
Saha will be back for the two-match Test series against Bangladesh unless his thumb injury is grievous enough and that's why the three-match T20I series is so important to Pant, his career, the selector's and management's patience and faith in him. Whether they consider giving Pant another opportunity will be the question when the team selection is debated for the Bangladesh series next month.