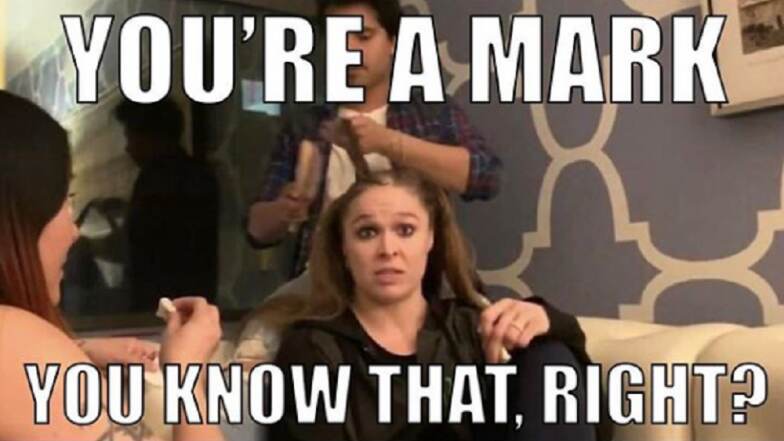 We all know that pro-wrestling is that form of sport where mind game plays the most crucial role compared to other games. Ronda Rousey as we all know is well-known as 'The Baddest Woman' in WWE. The Raw Women's champion tweet has been taken as umbrage from fans to fellow wrestlers. WWE SmackDown Results Mar 5, 2019: Winners, Highlights, Full Analysis and Commentary.
Social media is the best way by which celebrities can send out their message to the universe. However, this post by Ronda has not been taken into appreciation by the wrestling universe. A wrestler or any sportsperson at no cost make an insulting comment by addressing the viewer. Just to get the limelight and play politics with the company, it is not justified to humiliate the emotions of wrestling fans.
Ronda Rousey Tweets, " You're a mark you know that right?"
— Ronda Rousey (@RondaRousey) March 9, 2019
Pro-wrestling is a sport, whereas WWE functions more like a film where multiple storylines are created to keep the viewers alive. Fans are smart enough to know that they are watching a show which is already booked. Attending a world wrestling entertainment event can directly be compared to a magic show, where viewers see that magician has planned to show some of his skills.
Now if the magician tells its viewer that they are a fool to spend so much money on watching a deceptive act, it humiliates their sentiments. Ronda Rousey tweets convey that viewers will pay money to see the current Raw Women's champion get defeated by Becky Lynch.
Becky Lynch will face Charlotte Flair at WWE Fastlane PPV, where if she wins against The Queen, she will get added in the match at WrestleMania 35 for Raw Women's championship. We will most probably see a triple threat match at WrestleMania 35 for title belt featuring Ronda Rousey, Charlotte Flair and Becky Lynch.