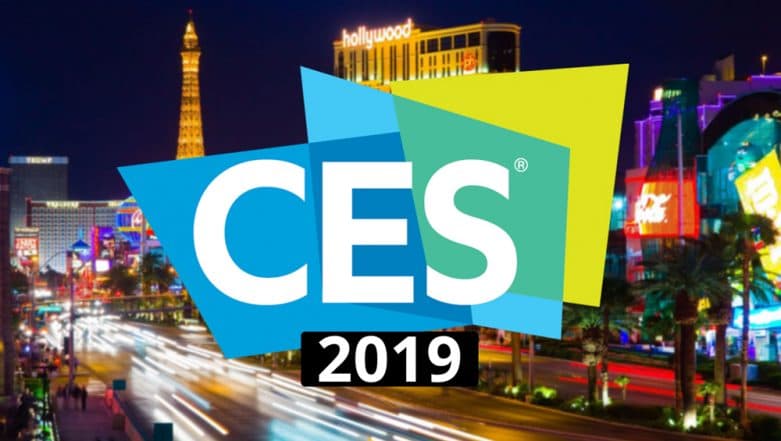 CES or Consumer Electronics Show is an annual trade show, which is organised by the Consumer Technology Association (CTA) that is held every year at Las Vegas Convention Center, Las Vegas Valley, Nevada, United States. The event is well known for hosting new products and technologies in consumer electronics industry. Well, this year will be no different as far as the trade show is concerned. CES 2019 promises some exciting new technology products over the 4 days as the event will commence from January 8, 2019. However, News conferences for media personnel will start from January 6 onwards. CES 2019: Samsung To Unveil New Monitors For Gamers & Designers.
This year's event will focus on 5G wireless technology, high-resolution 8K TVs and smart devices ranging from kitchen to bathroom, smart speakers, automotive technology and much more. Moreover, CES 2019 will see keynote addresses on New Mobility Revolution and New Frontiers in Mobile by LG, IBM, Verizon, AMD and several others. Several other companies and partners will be hosting their own events separately at the venue. In addition to this, there will also be booths for tech professional for exploring the current trends.
CES 2019 Dates: This year's event will kick start from 8th January 2019 and will run till 11th January, 2019. The event will also other conferences and exhibits over the period of 4 days. Cheaper Samsung Galaxy Home Smart Speaker Under Works; Likely To Be Showcased at CES 2019.
| | |
| --- | --- |
| Event | Date |
| News Conference (Media Only) | 6th January To 9th January, 2019 |
| Keynotes & Conference Program at Tech East, Tech West and Tech South | 7th January To 11 January, 2019 |
| Exhibitors at Tech East and Tech West | 8th January To 11th January, 2019 |
| C Space Conference Program & Exhibits at ARLA | 7th January To 10th January, 2019 |
CES 2019 Schedule: The forthcoming event is likely to attract more than 1.8 lakh attendees along with over 4500 exhibitors over four days of the show. Moreover, the CES 2019 also has two days of pre-show events wherein 6500 journalists are expected to attend these events. Being a trade show, the access to the event is provided only to the registrants who can submit credentials. Moreover, it is important to note that access will be given to the registrants that has proved their affiliation with a consumer tech industry. Also, on-site applications will not be approved. You can check the entire schedule of the trade show here.