Today is the age of technology and smartphones have become an integral part of our day-to-day lives. The smartphones are also crucial for the fact that they majorly carry our important personal and vital details from bank credential to social media passwords, from images to videos. We can hardly imagine our daily lives without a smartphone. And, losing it only make things worse. However, sometimes you can find it quickly and sometimes you may lose it forever. It is quite obvious that anyone would panic in such situations. Google Maps to Show Auto-rickshaw Routes, Estimated Fares for Delhi Commuters.
Well! That's not the case anymore. What if, we told you that it is possible to track your lost android smartphone through Google Maps? Don't believe us? Well! Here's how you can do it.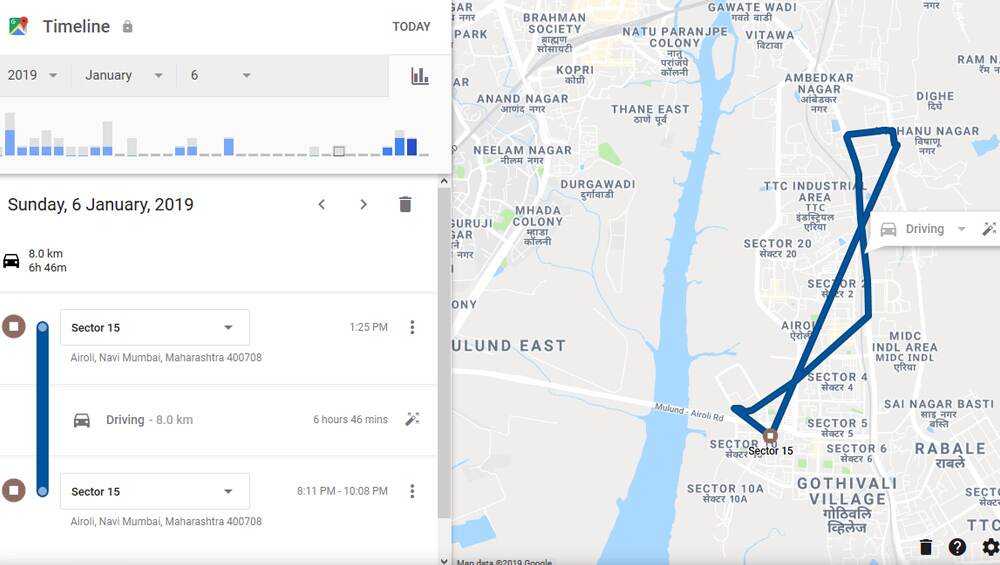 Fortunately, Android smartphones now come with 'Find Your Phone' function likewise Apple's 'Find My Phone' feature. This new feature keeps track of all the places and their locations the user have visited with the smartphone. The users can track the location of the device on Google Maps from the timeline. However, there are two basic requirements for it. The first requirement is that the user will require another smartphone or PC with internet connection. Secondly, the user needs to login with ID and password of Google Account.
Here are these simple steps you need to follow for tracking your Android mobile -
1. Firstly, you need to open www.maps.google.co.in on any PC or mobile phone.
2. Now, you need to log in using Google Account that is linked with a misplaced or lost mobile phone.
3. After that, you need to click or tap on the three horizontal bar icon, and select 'Your Timeline' option.
4. After selecting the option, you need to enter the Year, Month and Day for which you are willing to see the location.
5. Google Maps will show every location history of your phone along with the current location.
These are the simple steps that you can follow to track your lost or misplaced smartphone. However, it is also essential to note that this feature will work accurately when the smartphone is switched on, and location service is turned on.