With over 1.5 billion monthly active users, the Mammoth Messaging App recently confirmed during the Facebook F8 conference that a group video calling feature will be rolling out later this year. During this event, many other features and updates had also been mentioned. WhatsApp has not yet stated any confirmed date but a selective few users will have access to try the new feature for Beta testing. This feature, which appears to be in beta-testing, is currently available on iOS build 2.18.52 and Android beta version 2.18.145+.
WhatsApp at the start of the year confirmed that they were working on a version to enable group video calls. This was confirmed in February that this new feature will be available for the messaging app in 'future.' Then at their annual F8 developers' conference, Facebook mentioned that a bunch of new features will be headed to WhatsApp including support for group video calling in the coming weeks.
So the question arises how will a user know that he/she has the new WhatsApp group calling feature, here is a step by step guide:
Step 1: Open WhatsApp and select a participant you wish to call.
Step 2: Make a normal call.
Step 3: Check if there is a new "Add participant" button.
If there is, then you will be able to add others to the video call.
Further, a total of four people will be able to participate in a single split-screen conference call over WhatsApp.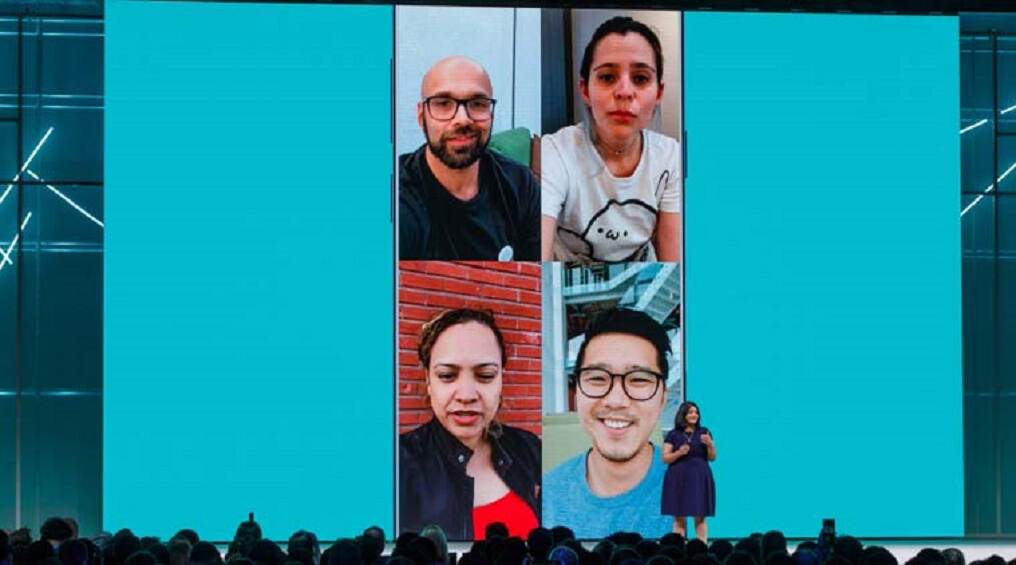 Whatsapp with its recent update will be packing a number of new features like;
Group Description: A short blurb found under group info that allows you to set the purpose, guidelines, or topics for the group. When a new person joins a group, the description will show up at the top of the chat.
Admin Controls: In group settings, there's now a control that allows admins to restrict who can change the group's subject, icon, and description.
Group Catch Up: When you've been away from a group chat, quickly catch up on messages that mention or reply to you by tapping on a new @ button that appears at the bottom right corner of the chat.
Participant Search: Find anyone in a group by searching for participants on the group info page.
WhatsApp has also introduced protection so users can't be repeatedly added to groups they've left.
Along with the Group Chats updates, WhatsApp recently added the ability to play Facebook and Instagram videos directly from within the app. And there's also the picture-in-picture mode which means you can watch something on the screen and continue to chat.