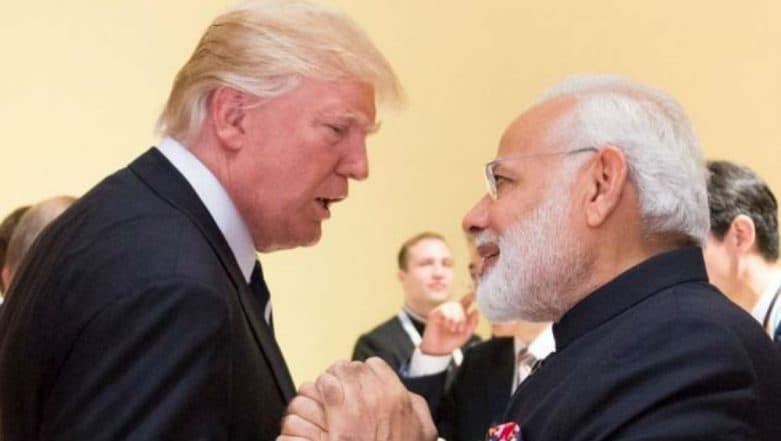 Washington, October 31: US President Donald Trump will not be attending India's Republic Day celebrations in 2019 due to 'scheduling constraints', as confirmed by White House on Tuesday. Prime Minister Modi had invited the US President to India during his visit to Washington last year. His predecessor Barack Obama, the former US President, had also attended the Republic Day event in 2015. Republic Day Parade 2019: PM Narendra Modi Invites US President Donald Trump To Be Chief Guest.
According to a statement from White House spokesperson Sarah Sanders, "President Trump was honoured by Prime Minister Modi's invitation for him to be Chief Guest of India's Republic Day on January 26, 2019, but is unable to participate due to scheduling constraints." As per reports, the dates of the US President's annual State of the Union (SOTU) address, which is held during the last week of January or first week of February, will clash with the Republic Day celebrations in India. This will make it difficult for the US President to attend the event.
This decision from the White House comes after the ties between the two countries have been under a lot of strain because of India's defence purchase from the United States rival Russia and the oil imports from Iran. Earlier US has given the November 4 deadline to all its allies to bring down imports from Iran to zero, but India continued to import oil. Modi and Trump will have their next meeting during the G-20 Summit in Argentina on November 30 and December 1.
(With inputs from agencies)