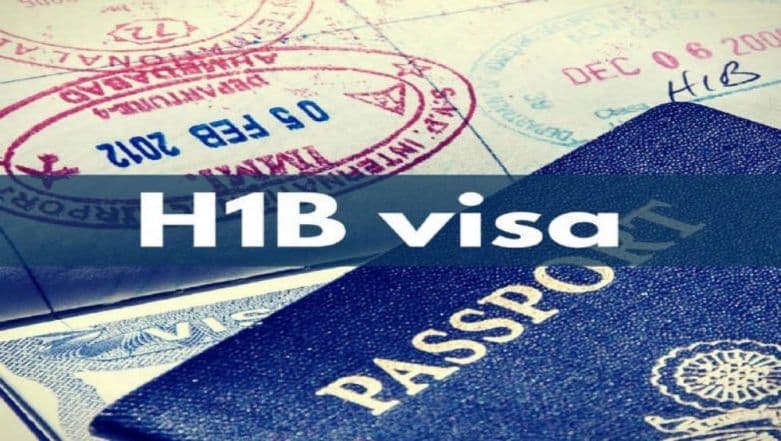 Washington, June 13: The applications for H-1B visa that allows the US companies to employ foreign workers in speciality occupations continue to undergo extreme scrutiny, shows data released by the United States Citizenship and Immigration Services (USCIS) for the first six months of US fiscal 2019 (Oct 1, 2018 up March 31, 2019). Of the total scrutinised applications for H-1B visa, nearly 61 percent have been rejected.
As many as 48 percent of applicants has been asked for REF (requests for evidence) for both initial H-1B visa and extensions during the first six months of fiscal 2019, which is an increase of 1 percent as compared to the corresponding period last year, reported TOI. More than 60 percent of applications for H-1B visa comes for Indians. Number of H-1B Visa Applications Rise in US After Two Years of Decline.
What worries the Indian techies is the spike in denials of applications by the USCIS even after the submission of additional information as part of RFE. In the first six months of 2019, the USCIS rejected 60.5 percent of applications that were sent back seeking REF despite obtaining additional information from the sponsoring employers, the data shows. H-1B Visa Allocation to Top 5 Indian IT Firms Drops by 49%, US Restrictions Compel Tech Companies to Hire More Locals.
Besides, the REF approval rating has been steadily dropping. In 2015, it was as high as 83 percent. However, it was down to 74 percent in fiscal 2017 and for the entire fiscal 2018, it was the same as the half-yearly figure of 62.3 percent. The USCIS announced the new H-1B Employer Data Hub. It will be available on uscis.gov on April 1.
The technology companies depend on H-1B visa to hire tens of thousands of employees each year from countries like India and China. It is the most sought-after work visa among foreign, including Indian, professionals.