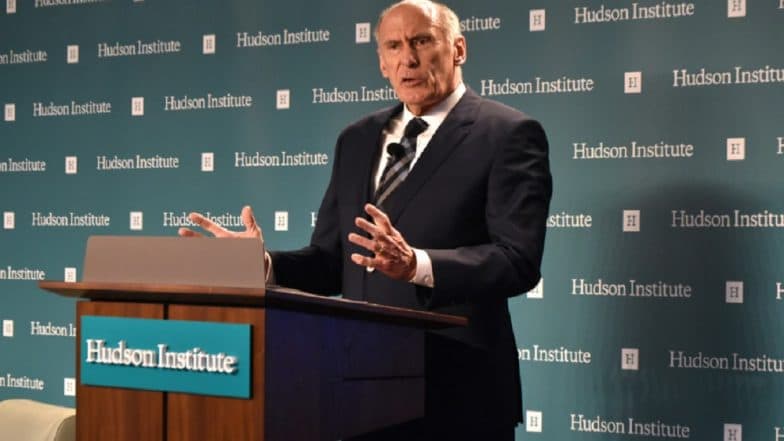 Toronto, January 30: In its annual threat assessment, the office of the director of US National Intelligence has pointed out the risks facing India, as it is considered a strategic ally to Washington. The report presented by Dan Coats, Director of National Intelligence to the Senate Committee on Intelligence, highlights "the possibility of communal violence in India" as it heads into general elections.
Coats told US senators that in order to fire up the base, certain elements from the ruling Bharatiya Janata Party could resort to communal violence as "PM Modi's party stresses on Hindu nationalist themes."
The report further warned, "BJP policies during Modi's first term have deepened communal tensions in some BJP-governed states, and Hindu nationalist state leaders might view a Hindu-nationalist campaign as a signal to incite low-level violence to animate their supporters," Coats said in his written statement.
"Increasing communal clashes could alienate Indian Muslims and allow Islamist terrorist groups in India to expand their influence," Coats warned ahead of the general election.
This report was presented by Coats and heads of other top American intelligence agencies who appeared before the Senate Select Committee on Intelligence to present their worldwide threat assessment.
It also included external threats facing India, from Pakistan and China.
For Pakistan, the report notes that India faces a continued threat of terrorist attacks due to "safe havens" provided to militants by Pakistan. The report also called out Pakistan's double standards, saying, "Islamabad's narrow approach to counterterrorism cooperation" by "using some groups as policy tools and confronting only the militant groups that directly threaten Pakistan", will certainly "frustrate US counterterrorism efforts against the Taliban."
The report forecasts a continued deadlock in ties between India and Pakistan as, "cross-border terrorism, firing across the Line of Control (LoC), divisive national elections in India, and Islamabad's perception of its position with the United States relative to India" contribute to "strained" India-Pak ties at least till May, 2019 when India's elections throws up the next government. Read: Pakistan Violates Ceasefire in Poonch on Republic Day, Indian Army Retaliates
It further adds, "continued terrorist attacks and cross-border firing in Kashmir" has hardened "each country's position" and "reduced their political will to seek rapprochement".
The report also highlights the continued growth in the nuclear arsenal of India and Pakistan which "increases the risk of a nuclear security incident in South Asia." The report adds that "Pakistan continues to develop new types of nuclear weapons, including short-range tactical weapons, sea-based cruise missiles, air-launched cruise missiles, and longer range ballistic missiles. India this year conducted its first deployment of a nuclear-powered submarine armed with nuclear missiles."
Vis-à-vis India-China ties, the report says that relations will remain tense despite "efforts on both sides to manage tensions." It said "misperceptions of military movements or construction" might result in tensions "escalating into armed conflict."