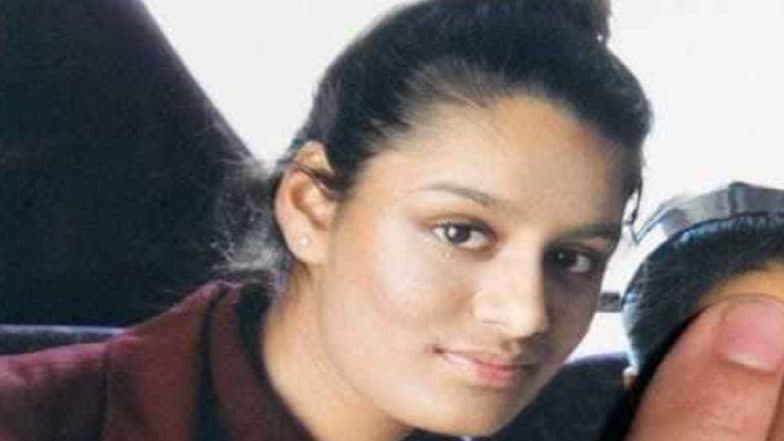 Toronto, March 12: 19-year old Shemima's decision four years ago has had profound consequences on her life as she has lost three children in the ensuing years, been separated from her husband and been stripped of her citizenship, essentially leaving her stateless in a refugee camp in Syria.
Shemima's mother who lives in Bethnal Green, London has written to UK's Interior Minister Sajid Javid, who took the decision to strip Shemima off her citizenship. Urging Javid to reverse his decision, Begum's mother wrote that she"requests this reconsideration, as an act of mercy", following Shemima's new born son Jarrah's death, said the letter from law firm Farooq Bajwa and Co. "It is extremely unlikely that Shamima will be in a fit state to make any rational decisions."
"There are immediate fears for Shamima's health and safety, and the matter is urgent," the letter said, asking for a response within 24 hours. The letter was posted on Twitter by lawyer Tasnime Akunjee.
Shemima's parents have been unable to get in touch with their daughter who was reported to be alive after a British journalist found her in a camp in Syria. In the interview with the British journalist, Shemima had made an appeal to be brought back to the UK for the sake of her unborn child but did not sound repentant for her decision to join the ISIS. This brought a strong-backlash against Begum at home and the British government ordered Begum be stripped off her citizenship.
Begum left the UK in 2015 as a 15-year old to go live under the Islamic State in Syria and married a Dutch ISIS fighter upon arrival. Shemima and her husband reportedly left the IS enclave and sought refuge with the US-backed Kurdish fighters as the caliphate collapsed in Syria.
However, Jarrah's death has brought criticism against the British government which is essentially punishing the children of ISIS fighters for the crimes of their parents by denying them citizenship and in turn access to the government agencies.