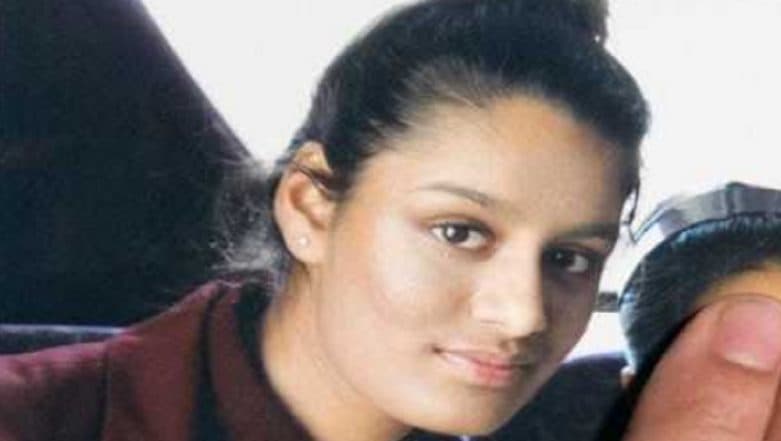 Toronto, March 11: UK's Foreign Secretary Jeremy Hunt has defended his government's decision to not attempt a rescue of ISIS bride Shamima Begum's new-born baby after it was reported that the infant's health was rapidly deteriorating. Speaking on a television show, Hunt said, ""we have to think about the safety of the British officials that I would send into that warzone".
Shamima Begum's two-week old infant died on Thursday, March 7 due to complications suffered from pneumonia. The foreign secretary has said it was too dangerous to send British officials to rescue Shamima Begum's baby son from Syria, and said the lack of access to medical facilities was a result of Begum leaving British soil to go and live under the ISIS. "Shamima knew when she made the decision to join Daesh, she was going into a country where there was no embassy, there was no consular assistance, and I'm afraid those decisions, awful though it is, they do have consequences," he said.
He added, "The mother chose to leave a free country to join a terrorist organisation."
Shamima Begum left the UK at the age of 15 to go and live in Syria under the Islamic State's Caliphate. She was married to an ISIS fighter and gave birth to two children, both of whom died due to malnutrition-related illnesses. Jarrah was her third child.
Begum was discovered by a British journalist in a camp run by Syrian Democratic Forces as the Islamic State has been reduced to a village in Syria. She had made an appeal to the British government via her interview to be allowed to come back as she was about to give birth. However, soon after he interview the UK government ordered for Begum to be stripped of her British citizenship for being a part of a terrorist organisation.
The British government's move to strip ISIS-affiliated persons of their citizenship which essentially renders them stateless has been called 'illegal' under international law. They have also been roundly criticised for this policy as children of ISIS fighters are also being punished as a consequence of the actions of their parents. The British Foreign Secretary said that his office and the Department for International Development were looking at ways to find the British children of other so-called "Islamic State brides" and get them out.