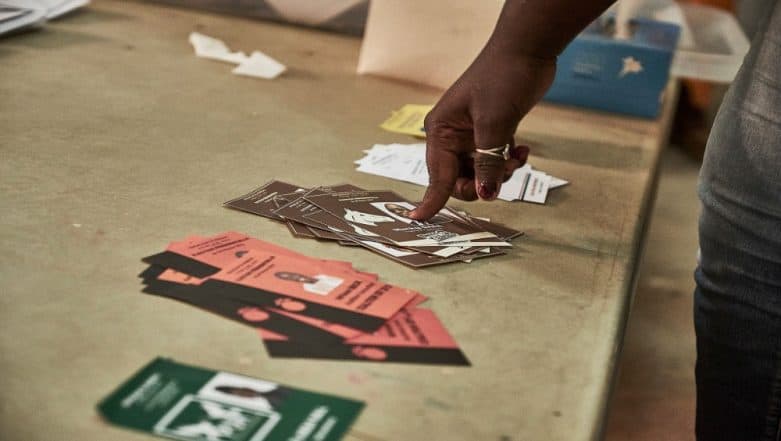 Abuja, March 9: The electorate in Nigeria participated in a crucial poll for 29 state assemblies and as many Governor posts on Saturday. Neary 60 million of the country's electorate were eligible to cast their mandate in the elections -- whose results will determine the fate of President Muhammadu Buhari's second term in Office.
Currently, 22 of the 36 state assemblies are being ruled by Buhari's All Progressive Congress (APC), whereas, the People's Democratic Party (PDP) is in power in 13 provinces. One assembly is ruled by the third front - All Progressives Grand Alliance (APGA).
Opinion polls ahead of the elections weighed in favour of Buhari, claiming that the APC would maximise its share of the state assemblies by denting into the vote share of its rival PDP.
The voting, held between 7am to 1pm (local time) was marred with instances of violence. Heavy security cover was deployed, which ensured no fatal attack was reported. The police personnel were stationed in large numbers in the restive Southern Nigeria, where insurgent groups had warned the people against registering their votes.
Violence, however, was relatively less as compared to attacks reported on February 23 -- when Nigeria voted to elected their next president. A total of 53 persons, including voters and political party workers, were killed on the day of voting. The total electoral participation was mere 35.2 per cent -- out of which 15.2 million voted in favour of Buhari, whereas, 11.3 million pressed the ballot in favour of PDP's Atiku Abubakar.