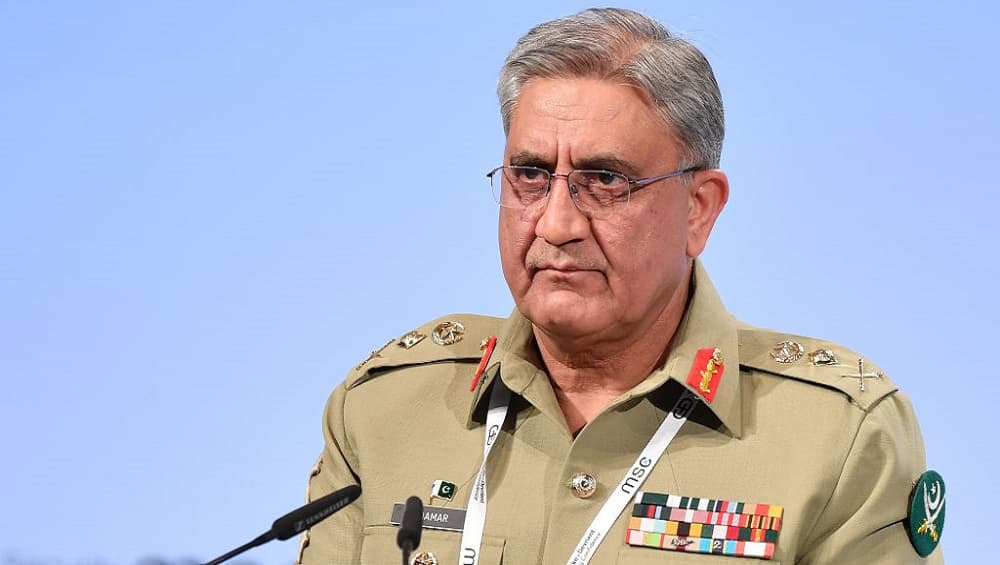 Beijing, October 8: Pakistan Army chief General Qamar Javed Bajwa is on a state-visit to China, where he held meeting with top military officials on Tuesday. Gen Bajwa's visit comes days before Chinese President Xi Jinping's official trip to India -- the confirmation of the visit is yet to be confirmed. According to reports, Bajwa discussed the situation in Jammu & Kashmir and the security implications posed due to an imminent threat of escalation with India. Imran Khan Arrives in China to Discuss Bilateral Issues with Xi Jinping.
Officials in Beijing have confirmed that Gen Bajwa raised the J&K issue in his meeting with Commander Army General Han Weiguo, People's Liberation Army (PLA) and General Xu Qiliang, Vice Chairman of the Central Military Commission (CMC) at the PLA headquarters.
Gen Bajwa accompanied Pakistan Prime Minister Imran Khan in his visit to the neighbouring nation. Khan is scheduled to hold bilateral talks with President Xi Jinping, where the two sides are expected to further deliberate over the ongoing infrastructure projects related to the China-Pakistan Economic Corridor (CPEC).
Following the meeting between General Bajwa and the top PLA officials, a statement was issued by the Pakistani military, claiming that the Chinese side has taken note of Islamabad's concern over the situation in Jammu & Kashmir.
The statement, released by Inter-Services Public Relations (ISPR), said Gen Bajwa told the PLA officials that normalcy in the region would return only after India recognises and implements the United Nations Security Council resolutions in respect to Kashmir. He has further called upon the Chinese side to press India for lifting the communication curbs and restoring Kashmir's semi-autonomy.
Meanwhile, Xi Jinping is expected to embark upon a two-day visit to India on October 10, shortly after Imran Khan's visit to China concludes. However, Beijing is yet to issue an official announcement leaving their counterparts in New Delhi confused. There is also a possibility that the visit could be deferred.