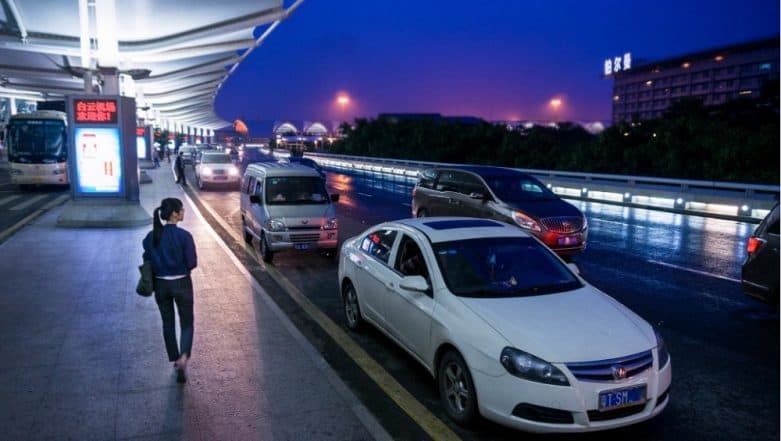 That China's economy is slowing is now obvious with multiple sectors reflecting the falling numbers. After Apple's corrected projection of lower sales due to China's slowing market, the country's car sector has reported the first annual slowdown in over two decades.
Sales fell almost 6% to 22.7 million units in 2018, according to the China Passenger Car Association (CPCA). Growth in 2018 is set to be the weakest since 1990, and 2019 looks even worse.
The China Association of Automobile Manufacturers (CAAM), last month gave the cause for the sales slowdown on economic shifts and "international reasons", referring to China's on-going trade war with the U.S.
Foreign automobile manufacturers who sell in China such as Ford, Volkswagen, Jaguar Land Rover and General Motors have all reported a fall in sales over the last few months. The country's most successful carmaker, Geely, is forecasting flat sales in 2019. According to a Goldman Sachs Group prediction made this week. sales volumes will probably fall 7 per cent this year in China as the car market enters an unprecedented multi-quarter decline.
China is the world's biggest car market, and many global automakers consider it their primary market. General Motors (GM) reported on January 7 that it delivered 3.6 million vehicles in China last year, almost 10% fewer than in 2017. Similarly, Volkswagen sales in China dropped 7.3% in November compared to the previous year. "As in previous months, the tariff dispute with the USA had a marked impact on the overall market [in Asia]," it said last month. "The resulting reluctance of Chinese consumers to purchase vehicles led to a fall in deliveries."
China's economy had gradually begun slowing and then the country was hit by a  trade war with the U.S. The Chinese government has also clamped down on risky lending leading to a drying up of liquidity to a certain extent in the domestic market. Factory output in China has also fallen for the first time in two years in December, with analysts warning that the US-China trade-war had harmed demand.
The International Monetary Fund has downgraded its forecast for global GDP growth for 2018 and 2019 on the back of the US-China trade-war, with estimating that economic growth in China will fall from about 6.6% last year to 6.2% in 2019.